Opportunities to build a career that builds India are simply enormous in volume and value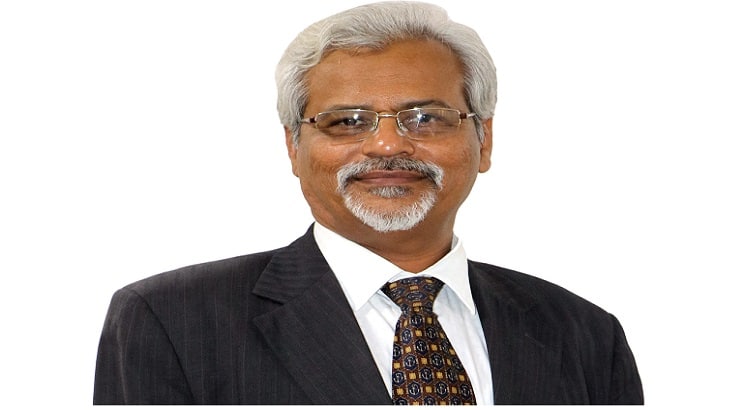 As per a recent UNESCO Report, India needs 3 lakh town and country planners by 2031. Professor Jagdish Math, Dean, RICS School of Built Environment, Mumbai writes on the demand for town planners, career opportunities in this field as Government is planning to build Smart Cities...
India's present infrastructure can be termed as 'starved' at best. There is a huge gap between the country's demand for transportation, utilities, urban services and other infrastructure and the available facilities. India's primary energy requirement by 2040 is going to be almost twice of other regions in the world, some of these regions like Europe, Eurasia, US are in the negative consumption basket. However, urban spaces in India are growing at a fast pace with a year-on-year growth predicted at 7-8%. Indian built environment is slated to be the third largest industry in the world by 2030.
According to the Ministry of Housing and Urban Affairs, under the smart cities mission, a total of 100 winning proposals will be developed at a total project cost of INR 203,172 crores impacting a total urban population of 99,630,069. India need for sustainable housing is immediate as 26 per cent of urban population lives in uninhabitable dwellings while 1.77 million (2011) people have absolutely no homes to go to. The overall housing shortage was recently pegged at 10 million units by the Ministry for Housing and Urban Affairs.
No industry can sustain growth without skilled human interventions. According to UNESCO's Global Education Monitoring report, India needs 3 lakh town & country planners by the year 2031. But here, India is already facing an acute shortage of skilled professionals and lack of techno-managerial skills even within the human force the industry employs. Every year around 70% of new graduates rolling out remain unemployed due to a lack of industry skills required by the sector.
A few institutions have begun looking into this consciously and recognize that the creation of a large band of project management professionals is the need of the hour. The PMI® estimates that India needs 70 lakh new project managers in the next decade. Their report predicts that India will emerge as the fastest growing country in the world for project management-oriented employment, (PM Job Growth and Talent Gap 2017-2027). Furthermore, the Assocham Report forecasts that the building, construction and real estate (including infrastructure) would require 31.1 million incremental human resources (The Assocham-Thought Arbitrage Research Institute, 2017).
According to the Economic Survey and Live Mint data (2018), construction jobs will grow at a rate of 15 million jobs per annum for the next five years. The disturbing fact is that, of this the minimally skilled workers constitute 80 percent, and the highly skilled workforce is only 9 percent. This shows the immediate and high need of project management professionals in Built Environment.
Educational institutions especially those offering graduation and post-graduation courses will need to step up to address these changes and tailor programs to serve the techno-managerial requirements of the built environment. Education catering to Built Environment also needs to include aspects from various other disciplines like economics, law, public policy and public health. Higher infusion of judgment-based learning, a curriculum reflecting the needs of industry through industry-academic interactions, flexible offerings would enable students to improve their analytical and problem-solving skills and become industry ready.
Looking forward to the planning of government to build smart cities, you can rise like the high rises with a career in built environment. From designing and constructing houses, to building and repairing bridges, airports, and roads, the industry will have vast employment opportunities to choose from.
India has nearly 50 million people working in built environment, of which only 2 million are professionally qualified while the remaining are primarily construction workers. To deliver all the potentially required real estate space and planned infrastructure, India will need nearly 4.5 million core built environment professionals over the next decade. However, given the miniscule supply of built environment professionals today; the current demand-supply gap ranges between 82 to 86%.
Opportunities to build a career that builds India are simply enormous in volume and value! It can provide a diverse and exciting career choice that can give you the opportunity to travel the world, work on a vast array of projects and earn a great salary, while making a valuable contribution to the economies and societies of the world. Involved in everything from major construction and infrastructure projects to land and resources management, asset management, property valuation and more, built environment professionals are instrumental in creating a livable and sustainable world, making a positive and tangible difference to our lives. Some possible job opportunities in this sector could be defined as:
Investment Management
Real estate investment managers analyze real estate markets and work out the best case or optimal scenarios for development and investment, besides evolving an organizational strategy and a project-specific marketing plan. They evaluate various projects and perform all necessary due diligence for a possible acquisition.
Asset management
Real estate asset managers establish business plans and budgets for the project and monitor revenue, costs, developer schedules and quality of construction and prepare monthly watch lists and information for management input. Asset managers also work with the developer to re-forecast plan based on early warning signs of problems and issues affecting the project and report to senior management, the variances to plan on the monthly basis and provide full disclosure of problems and issues pertaining to the project.
Valuation, appraisal or credit management
Real estate valuers provide unbiased estimates of a property's value and quality. Valuers or valuation professionals usually work for banks or for valuation firms and will normally value properties by finding comparable sales in an area or by estimating the discounted value of cash flows expected from a property. Real estate valuers work in the credit departments of banks and housing financial institutions and take credit decisions on whether to extend credit to a borrower and the maximum amount that should be extended to a borrower. Valuation professionals also act as independent land economists to determine the value of land and property portfolios for mortgage, taxation, and probate and collateral purposes.
Contract Management
Construction contracts managers oversee projects from the start through to completion, ensuring that work is completed on time and within its budget. As a contracts manager, you could be working on a wide variety of projects, from office developments to houses or schools and colleges to road and rail schemes.
Facilities Management
Facilities Managers or Building control managers are responsible for making sure that buildings are safe, energy efficient and suitable for living. They provide professional advice on the design, maintenance, repair, and refurbishment of buildings. The nature of the work may vary in scale from multi-million dollar structures to modest adaptations and repairs. It may also include working with buildings of architectural or historic importance. Building control managers need to have a very good understanding of how buildings are constructed along with good observational and problem-solving skills.
Construction Project Management
Construction project managers are responsible for managing and controlling all construction operations of construction projects. They start from the planning & design stage and ensure that construction projects are completed on time and within budget, meeting quality standards and safety requirements. A project could be coordinating anything from a relatively small scale building like the conversion of a loft in a house, right up to a huge project such as building the Olympic Park. In doing so, they take responsibility for the total control of a project from initial conception to the finished product. They have to coordinate a lot of different professions, which involve a significant amount of communicating and organizing. They are very good organizers, who enjoy a challenge, working to deadlines and have good problem-solving skills.
Quantity Surveying
Construction economists (popularly known as Quantity Surveyors) are responsible for estimating and monitoring construction costs; ensuring that the project is within budget; preparing tax depreciation schedules; estimating replacement cost for insurance; mediation and arbitration. They also advise on development feasibility, procurement routes, contractual management, and manage and advise on all costs of a construction project. They tend to work closely with the client or the contractors to ensure a project is efficient, on budget and profitable. They are considered the accountants of the industry, enjoying high levels of responsibility.
Development and construction
Are you willing to work hard and take risks to develop new properties? Then a career in real estate development and construction may be for you. You can enter this business working for another developer, moving up to construction manager; or you can strike out on your own, starting with some smaller transactions. Good developers are results-oriented and know how to get work on time which involves managing labor, establishing time estimates, getting appropriate equipment operators and construction crews.
Leasing and sales management
Such managers specialize in representing landlords and/or tenants in the transactions of commercial real estate properties for lease. They may also specialize in representing buyers and/or sellers in the sale of commercial real estate properties. One could even end up specializing in investment property transactions.
Business Development
Real Estate Business Development concentrates on developing the real estate business and to ensure its growth with sustainability. Real estate business development would deal with the pillars of real estate business that require better coordination and cooperation from among the developers of real estate or real estate promoters, real estate brokers and middlemen, financiers for people who want to purchase real estate, and most importantly, the owners of the real property.
Advisory and consulting
Institutional investors are purchasing real estate more and more. But real estate is not like a stock or bond that you can buy and put in a vault. Real estate advisors help investors care for the property and, more importantly, select property in the first place by suggesting areas and property types that are likely to experience price appreciation in the future. This job is fun and one that you can get into after getting experience in investing or property management. People who are good with statistics and excel at client contact do well in this job.
Property management
Leading real estate owners require professional property managers. Managers are responsible for negotiating leases, ensuring that tenants are satisfied, that rent is paid and that rents reflect market conditions. The career of a property manager requires good interpersonal and analytical skills and a fair amount of negotiating prowess. This job is personally rewarding and allows you to really learn the real estate markets, should you wish to embark in business on your own.
Stay updated with latest Education News