"Our focus is to train and equip teachers for improving quality of school education"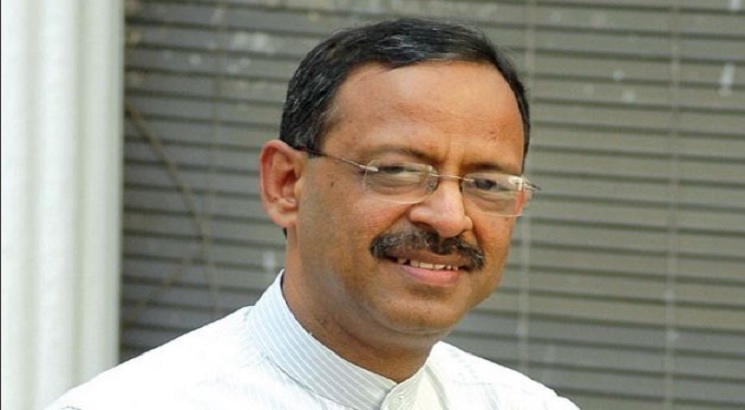 Anil Swarup, Secretary, Department of School Education & Literacy, Ministry of Human Resource Development in an interview with Careers360 discusses about the importance of teacher training and crucial role of ICT tools in improving school education...
Q. A huge controversy erupted with CBSE Board Exam paper leak. How things can be improved?
A. First thing I would like to say is that CBSE was not responsible for this paper leak, it happened in a bank. Take for example, your and my money is kept in the bank and if someone takes away then I and you are not responsible for that, the bank is responsible for it. But, having said that, it's a wake-up call and we need to see how technology can be implemented to eliminate this. That is why a committee has been formed headed by the former higher education secretary, which is looking into it and we are hopeful by 30th of June we will put in place a fool-proof system.
 
Q. What do you consider as some of the major achievements since you joined MHRD as Secretary of School education?
A.There has been no major achievement as such, but yes we have been able to measure how good practices which are available in the field can be replicated and scaled up. There are many good things that are happening and we are not trying to import anything from Finland, Holland or Scotland. There are a host of good practices in the country which can be replicated and scaled, that's what we are trying to do. The second thing is that we are focussing on how the teaching-learning methods can be improved by better training facilities for teachers who are the pivot of the education system.
Q. Are you also working on bringing in the common curriculum, syllabus for schools across the country?
A. A common curriculum - National Curriculum Framework is already there. But given the diversity of the country, each state has been given certain flexibility to change accordingly and that is how it works. In a country like ours, everything cannot be mandated and should not be mandated from the centre. We have to persuade the states to improve and some states are doing it like Uttar Pradesh and Uttrakhand has adopted NCERT Curriculum, Jammu and Kashmir has agreed in principle for it.
Q. You have been advocating for the use of ICT tools to reach the rural and tribal areas. Please elaborate this?
A. ICT does not mean that you need to have an internet connection; there is a lot of activity that is done offline. We have started with one tablet in each school in Chhattisgarh, where the tablet is being used for various purposes. First, it is being used for taking attendance of the teachers. Secondly, it is being used for housing the data that is procured from every school.
Q. Do you mean by data related to students' performance and results?
A. Results come much later. With data, I mean that information related to various schemes run by the government like the Mid-Day meal. There is a lot of data that flows from the school to the headquarters. Tablet can be used for storing the data and later sent from wherever there is internet connectivity.
The third use of technology is the audio-visual mode of communication where again we do not necessarily need an internet connection. Video can be downloaded and stored and after that it can be shown in the classroom. So, technology can be used in many ways even when there is no internet connectivity.
Q. The education content or the videos on these tablets are for students only or also for teachers?
A. There is a lot of educational content already available like education videos from Khan Academy. Further, NCERT has set up a team which curates and advises on which material could be the best and this would be for both the teachers and the students.
Further, we have set-up this platform called 'Diksha' which is for the training of teachers. This will help teachers learn more and select the material through which they are able to teach better. The material of Diksha is to be created by teachers, for teachers.
Q. Since Right to Education (RTE) came into existence, a systematic change in enrolment enhancement has been observed. But, drop-out rate and quality of education are still serious issues. How do you plan to address this?
A. One important reason for poor quality of education has been the quality of delivery of education in the class by teachers. Teacher is the pivot around whom the entire education system revolves. We are looking into improving the pre-service training like B.Ed and D.Ed colleges and also the quality of recruitment. Also, with our platform Diksha, we will ensure that teachers are updated with latest education trends so that our teaching-learning quality goes up.
Q. The quality of education delivery has not been a concern also because teachers are not highly motivated owing to low wages. Many of the states are still continuing with the ad-hoc teachers. What is your take on this?
A.Salary might be one of the factors, but is not the major factor in the quality of delivery of teaching. After the RTE, most of the teachers are regular teachers. Whenever you have less qualified teachers, there are higher chances of ad-hoc appointments. So, we have amended the Act and have given one last opportunity to teachers to get trained by 31st March 2019. If they do not get trained by then, they will be out of services. Also, we are not in favour of ad-hoc teachers.
Q. When are you implementing 4-year B.Ed programme?
A. It was announced in the Budget. The decision has been taken and from this year onwards, it will be a four-year course. Those who are already in a two-year course, they would complete that but in future NCTE will not give recognition to any college which is not running four year B. Ed or D.Ed course.
Q. The existing system of education promotes rat race. What should be the teaching approach in schools?
A. We have the problem at several levels and we need to understand all of them, our first problem is to get the teachers to school. A study has revealed that 20-25 percent teachers do not go to schools. So, we are going in stages, first, we are trying to ensure that the teachers are there on job and they are appropriately trained and equipped to deliver.
We can talk about big things like rote learning, evaluation, etc but they come much later. First, the teacher has to be good enough to teach.
Stay updated with latest Education News