Over 1,500 TEQIP teachers waiting for contract renewal
Over 1,500 TEQIP teachers waiting for contract renewal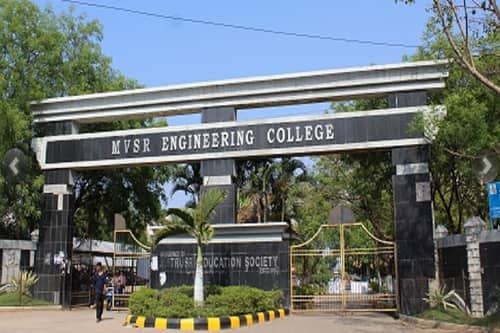 NEW DELHI: As many as 1,554 teachers working in various engineering institutions in the country are likely to lose their jobs. Just three months are left of their contract and there is no sign of a renewal. They were recruited by the government under the ambitious technical Education Quality Improvement Programme (TEQIP) programme.
The Union Ministry of Human Resource Development (MHRD) had launched the phase three of TEQIP programme to improve the quality of technical education in existing institutions with a special focus on low-income states. Under this scheme, 1,554 teachers were appointed in 53 engineering colleges in 10 focus states and two Union Territories in April 2017. They were appointed for a period of three years.
The term of these 1,554 teachers is going to end in September this year and the MHRD has not taken any decision on a renewal so far. The uncertainty over their future has created panic among these teachers.
Jobs terminated
Dhruv Saxena who is working as an assistant professor at Engineering College Ajmer speaking to Careers360 said: "We are unaware of any decision taken in this regard. Officially [our jobs shall be] terminated in coming September. After that, where we will go, we have no idea. We have written to the MHRD as well but we have not received any communication till now."
Earlier, in January-February this year, the MHRD has called for a meeting to discuss the issues earlier but no final decision was taken. One of the TEQIP faculty on condition of anonymity said that during the meeting of MHRD in February nothing much fruitful came out due to multiple issues with various state governments and also issues related to the implementation of reservation system in education institutions.
No solution
The states governments have also not come up with a solution to help in the continuation of this programme. TEQIP is one of the longest and successfully running collaborative projects between the World Bank and the MHRD. It was launched to strengthen the technical education system in engineering institutions.
To overcome the dual challenge of recruiting quality faculty and solving the problem of faculty shortage MHRD conducted massive recruitment of over 1,500 faculties. These people are graduates and post-graduates from premier institutions of India – Indian Institute of Science (IISc), Indian Institutes of Technology (IITs) and National Institutes of Technology (NITs).
State governments of these focus states are already running in an economic crunch due to funding and investments made in various other socio-economic ventures resulting in a shortage of funds for developing technical education. "No new faculty recruitment has taken place in some of these states and with the termination of these well qualified and deserving TEQIP faculties, what will be the future prospect for these institutions," ask the teachers. They have written a letter to the government demanded that their positions be regularised.
Also Read:
Write to us at news@careers360.com