Over 400 schools to close in one of India's most backward districts
Over 400 schools to close in one of India's most backward districts
Odisha is set to close schools in Kandhamal, a backward district where over half the population is Adivasi. Parents bodies are trying to fight back.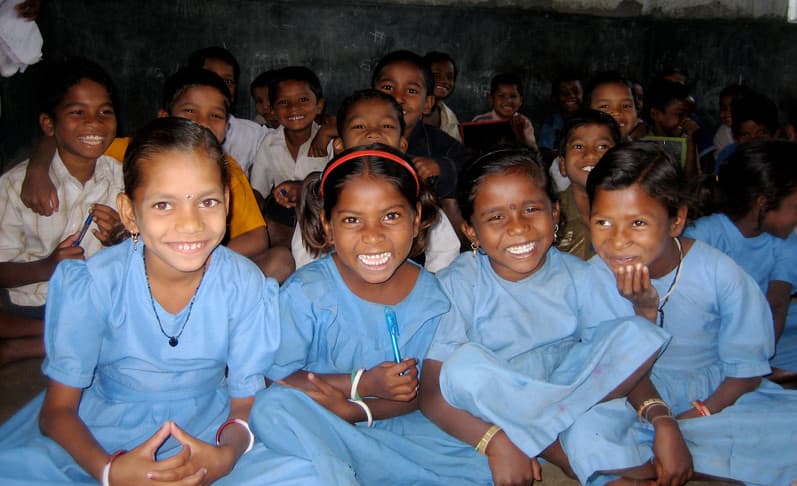 NEW DELHI: Parent bodies linked to government schools in Odisha's Kandhamal are getting together to fight the state government's plans to close 406 schools in the district. Over 7,700 schools in the state have been marked for closure and their students are to be accommodated in other schools.
"The next school can be within four kilometres but most children will have to traverse through jungles and mountains to reach the schools," said Kailash Chandra Dandapat of Jagruta, a non-profit working in Kandhamal district where hundreds of schools are . "Parents will opt to not send their children to schools. This is especially bad for girls as child marriages are still prevalent here," he added.
According to the Odisha Government's official page on Kandhamal, it is "one of the most backward districts of Odisha" with a large number of households living below the poverty line (BPL). The historically marginalised Scheduled Tribes form the largest segment of the population.
Antarang, an organisation established in Kandhamal in 2008, is coordinating the effort to counter school mergers across villages in Odisha. In late December 2020, it organised a meeting of school management committees -- statutory bodies of parents and teachers mandated by the Right to Education Act 2009 -- which was attended by 35-40 parents from across the district.
"The government just put out the order without discussing anything with the SMC members. Some parents only got to know about the school closure once we reached out to them," said Rishikesh Pradhan, secretary of Antarang.
Pradhan said that even the school authorities did not bother to inform the parents that their children's schools were being closed. "For the principals and teachers, the order comes with an instruction of which school to join and when. They just have to follow the instructions. It is the villagers that are suffering," he added.
Odisha and school closure
Ever since it joined the SATH-E Project in 2018, Odisha has planned to close thousands of schools. over 7,700 schools. SATH-E was launched by Centre's think-tank, NITI Aayog, in collaboration with private consultants in three states -- Odisha, Madhya Pradesh and Jharkhand.
Aimed at reforming school education, the project's main feature is its push for "school mergers". In this, schools with low enrollment are closed and the children shifted to a different school in a process that is meant to make the use of school resources efficient. Lists of schools to be culled are drawn up centrally on the basis of enrollment.
The National Education Policy, or NEP 2020 also pushes for it. But in a state with very poor and backward districts, with villages separated by forests and hills, this has serious repercussions for the communities involved.
In Sanalukuti, the school mergers forced 10-year-old children to move to tribal department hostels outside the village and in Ramkhol the mergers forced students to traverse a path through a wildlife sanctuary. The story is the same for many students in Kandhamal which has a majority population of Scheduled Tribes.
Over 40,000 schools were merged under SATH-E till December 2019, the ministry of education had revealed in the Parliament. Madhya Pradesh, on December 27, announced the CM Rise school initiative which proposes to further merge all government schools within a 15 kilometer radius.
Fighting school mergers
In response to communal riots in August 2008 involving many young people, the district administration, with the help of eight non-profits, had set up Antarang to promote peace between the communities.
More than a decade later, this group is working towards the fulfillment of a major reform introduced in the next year, the Right to Free and Compulsory Education Act (RTE), 2009.
Antarang,which primarily worked on awareness on child labour and girl's education, were forced to refocus their attention to school mergers in the past few months after the Odisha government announced the closure of over 7,700 schools.
The initial order said that schools with less than 25 students in non-scheduled areas and less than 20 students in scheduled areas will be shut down or merged. The criterion was changed to schools with less than 15 students for scheduled areas after widespread criticism. Scheduled areas are those areas in which there is a predominantly tribal population and enjoys special governance mechanisms.
The state government's decision to close schools met with protests from opposition parties in the legislative assembly, with academics and activists joining the chorus.
Kandhamal schools
Antarang members felt that it was important to create awareness among the parents.
"After the meeting, two decisions were taken. One, to appeal to the governor and district collectors with written appeals and another to conduct block level meetings among the school management committees to inspire block level action," said Dandapatt.
Multiple block level meetings with SMC members have been held since the December meeting. With the help of Antarag, committees reached out to the district collectors, local MLAs and governors.
"Some villagers believe that there is no point in appealing to the administrations but we send the applications through a registered post so that we get to know if the administration has received the post. When we show the slip to the villagers even they are convinced, " said Pradhan.
But even with repeated protests from opposition in the assembly and different social agents working to mobilize people against school closure, Odisha Government is sticking to the policy.
Write to us at news@careers360.com.