NEP 2020 and Schools: Parallel systems, foundational learning, tests
NEP 2020 and Schools: Parallel systems, foundational learning, tests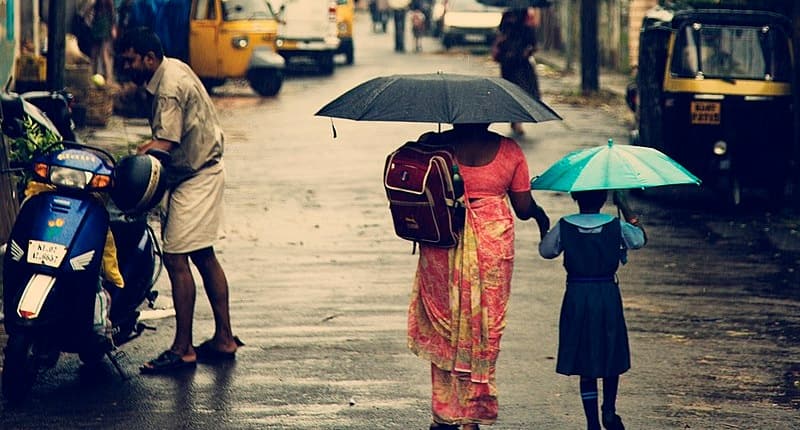 NEW DELHI: The main goal for school education set by the National Education Policy 2020 is achieving 100% gross enrollment ratio by 2030. This means getting all school-age children enrolled, from pre-primary to Class 12.
Elementary education from Class 1 to 8 – the corresponding age bracket is six to 14 years – is already free and compulsory but as the NEP 2020 notes, children start dropping out after Class 8. Citing the latest National Sample Survey, conducted in 2017-'18, the NEP says that by Classes 11 and 12, the GER falls to 56.5% -- close to half the children who were of the right age for these classes in 2017-18 were not in school. 3.22 crore children in the age group of six to 17 years are out of school, says the NEP.
To address this, the NEP proposes universalising secondary education – Classes 9 to 12 – at one end, and pre-primary or early childhood care and education (ECCE) for children aged three to six, at the other.
The May 2019 draft of the NEP had recommended universalising pre-primary and secondary education. The final version was approved by the Union Cabinet on Wednesday. The National Education Policy was drafted by a committee chaired by scientists K Kasturirangan.
The rest of the NEP 2020's prescriptions on school education deal with how to achieve universal school education and what to do with the children enrolled. It is over these that educationists and activists have raised most objections. They have noted the gap between what the authors of National Education Policy 2020 profess in the general commentary and the concrete actions they recommend.
"Inclusive and equitable education…is also critical to achieving an inclusive and equitable society," says the NEP 2020, implying a school system that is equally accessible to all. Yet, the document proposes a parallel system of distance learning and open schooling that is outside the "formal school system". It suggests picking volunteers from "databases of literate volunteers, retired scientists/government/semi government employees, alumni, and educators" to help teach the poorest, most disadvantaged children in the country.
"[The] NEP is a let-down. It does not mention education as a Fundamental Right extended from 3 to 18 years; announces vocation[al] skills from Class 6 onwards! Creates multiple pathways to education. Whither schools?" wrote Shantha Sinha, former chairperson of the National Council for Protection of Children Rights.
Given below are the policy's most important proposals for school education.
Getting children enrolled: Access, equity, inclusion
Some of the biggest steps toward access were taken in the decade starting 2000. In 2002, the Constitution was amended to make education a Fundamental Right. The main scheme to support it, Sarva Shiksha Abhiyan, was introduced. In 2009, the Right of Children to Free and Compulsory Education Act was passed. It made elementary education free and compulsory, and made governments responsible for placing a primary school close to every habitation. Ensuring access to the "formal school system" became state responsibility.
As the Right to Education Forum, an alliance of educationists and non-profits, has pointed out, the NEP 2020 is curiously "silent" on the RTE Act, mentioning it just once. The May 2019 draft of the NEP had recommended amending the RTE Act to cover ECCE and secondary education. That did not make it to the final policy which proposes to universalise these without a law backing that effort.
These are the NEP's main proposals on access and achieving a 100% GER:
Early childhood care and education (ECCE): This will be universal from age 3 by 2030. The existing system of ECCE centres, or anganwadis, will be strengthened and linked to schools. Before age 5, every child will move to a preparatory class or "Balavatika". The ministry of human resource development will be in charge of the ECCE curriculum. School meals will include breakfast.
School 'rationalisation': By 2025, states have to shut schools with low enrolment, shift students and "consolidate" schools into school complexes or clusters. This, it is argued, will make use of resources such as teachers and libraries more efficient. Many states have done this with mixed results and often, much local resistance.
Universal secondary education (Classes 9-12) and parallel school systems: For this, too, the deadline is 2030. To achieve this, states will "provide effective and sufficient infrastructure so that all students have access to safe and engaging school education at all levels". Where schools do not exist, they will be built. Or not. Beyond this, the recommendations grow confused, even contradictory, as the policy describes what happens if there is no school nearby – a distinct possibility with school rationalisation. In that scenario, children may have to avail of "practical conveyances" and travel to their schools; or live in hostels; or settle for "education centres" set up with "civil society". They may not have any kind of institution to attend at all, in which case, they will enrol in open schools and distance education "equivalent to….formal school system".
Private schooling: Establishing private schools will be made easier. For that, "regulations on inputs will be limited". These "inputs" are typically minimum infrastructure requirements for running a school. The RTE's schedule lists a classroom for every teacher, toilets, playground, boundary walls or fencing, and drinking water.
Tracking children: Apart from providing infrastructure (or not), the new education policy suggests "carefully tracking" students. Provisions for such planning already exist in the RTE Act.
Inclusion fund: The NEP proposes a "Gender Inclusion Fund" and a general, "Inclusion Fund" to support schemes that specifically address Dalits, Adivasis, Other Backward Classes, women, transgender people and other historically marginalised communities.
Teaching children: Curriculum, evaluation, assessments, teachers
The NEP 2020 proposes restructuring the school curriculum, places great emphasis on "foundational literacy and numeracy" and on testing. It proposes a National Assessment Centre called Performance Assessment, Review, and Analysis of Knowledge for Holistic Development (PARAKH) to guide assessments, even that of state education boards.
The NEP 2020 opposes rote-learning and supports education based on discovery and dissolving the separation between the "curricular" and the "co-curricular". However, these ideas had already crystallised into policy, last in the National Curriculum Framework 2005.
The RTE Act mandated "continuous and comprehensive evaluation" (CCE) in place of year-end exams and banned the practice of making children repeat classes till Class 8. The NEP 2020 comes after much of this has been undone – from 2019, states have been allowed to fail children in Classes 5 and 8.
These are the NEP's main proposals on curriculum and evaluation:
Restructuring or the '5+3+3+4' structure: The present system follows a 10+2 or, more accurately, a 5+3+2+2, structure. In this, the Classes 1-5 form the "primary level", next two are "upper primary", followed by secondary and senior secondary. The transition from each level to the next comes with a change in curriculum and approach to teaching. The NEP 2020 proposes adding three years of ECCE before Class 1 and devoting the first five years combined to foundational learning.
National Curriculum Framework for School Education: To be drafted by the National Council of Educational Research and Training (NCERT), it will replace the NCF 2005 and be updated every five or 10 years. The states will devise their own frameworks based this.
Foundational learning: "Universal foundational literacy and numeracy in primary school" is to be achieved by 2025. A National Mission on Foundational Literacy and Numeracy will be launched and NCERT will frame a National Curricular and Pedagogical Framework for Early Childhood Care and Education (NCPFECCE) that will guide parents for children under three, and anganwadi teachers for children aged three to eight. There will also be a three-month "school preparation module" for Class 1.
Foundational learning and teachers: The NEP 2020 says teachers will be trained and vacancies filled but also dwells at length on the many ways in which "volunteers" can be drawn to the mission. It endorses formal appointment of ECCE teachers by states but retreats from that position in the next section. It begins by praising "peer tutoring" by "fellow students" as strategy; suggests enlisting "trained volunteers" from the "local community and beyond" next; and then expands the scope to "every literate member of the community" committing to teach one person.
Content for foundational learning: The NEP 2020 proposes a National Book Promotion Policy, expansion of library networks and new digital libraries. Content for teachers (or peer tutors, or volunteers, or every literate person) will be available online and language barriers will be crossed with the help of technology. Anganwadi workers will be trained through television channels and mobile phones, with monthly contact classes.
Content and curriculum for higher classes: The content will be pared down to "core essentials" and "key concepts" and textbooks will be redesigned accordingly. This, the NEP argues, will allow for "art-integration" and "sports-integration". There will be greater flexibility in the choice of subjects. There will be vocational skill courses from Class 6, a provision that RTE Forum believes will "push children into the labour market".
Languages and medium of instruction: The NEP 2020 continues with the existing three-language formula and reiterates the RTE Act's position on elementary education in the mother-tongue. "Wherever possible, the medium of instruction until at least Grade 5, but preferably till Grade 8 and beyond, will be the home language/mother tongue/local language/regional language," it says. "Bilateral agreements" between states will facilitate recruitment of language teachers. Sanskrit which will be available at all levels of schooling and also as a third-language. It allows states flexibility to include foreign languages in the three.
Teachers for those excluded: The NEP 2020 doesn't promise a formal school and it doesn't guarantee a trained teacher. To teach those in danger of dropping out, it suggests using "volunteer efforts" to supplement teaching. "Active and healthy senior citizens, school alumni and local community members" can be enlisted. To make picking them easier, "databases of literate volunteers, retired scientists/government/semi government employees, alumni, and educators" will be created.
Assessments and exams: Board exams in Classes 10 and 12 will be 'easier' and conducted twice a year. While the policy professes support for CCE system's "formative/adaptive" assessments to "individualise...each students' learning", it also recommends exams "conducted by the appropriate authority" in Classes 3, 5 and 8. The language suggests externally-conducted, public exams akin to board exams in primary school. Some states have already introduced these. PARAKH will oversee the process of testing and assessments nationally.
Also read:
Write to us at news@careers360.com.
Stay updated with latest Education News
More From Shreya Roy Chowdhury