Behind PEC Chandigarh's 60-year push for CFTI-status, a desperate need for funds
Punjab Engineering College Chandigarh has made another bid for central funding. Once a top technical school, it's short of teachers, hostels, labs.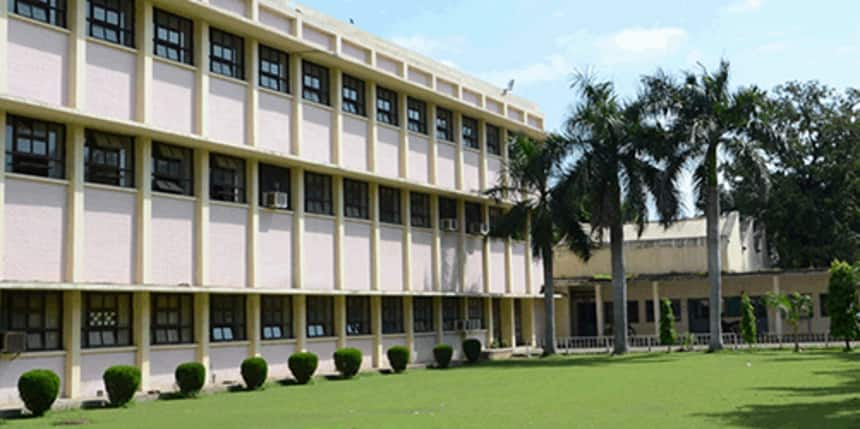 NEW DELHI: The Punjab Engineering College's proposal for a Centrally-Funded Technical Institution (CFTI) tag – submitted in December 2022 – was its twelfth such attempt since the 1960s. Before December 2022, it had tried in 2018 when the proposal had even made it to the education ministry but nothing came of it.
Punjab Engineering College (PEC) Chandigarh is the eleventh oldest technical institution in the country and has a lot riding on this designation. It is currently under the Chandigarh administration which, in turn, is under the ministry of home affairs.
Union territories, unlike the states, have scant funds and the institution gets a "meagre" portion of this. PEC Chandigarh, once one of the most prestigious institutions for technical education in the country, is hobbled by fund shortages, inadequate and crumbling infrastructure, and a lack of permanent faculty. By aiming for the CFTI tag, the institute has its eyes on a larger funding pool and a break from the bureaucratic red-tape that comes with union territories.
Officials said that the institute is currently treated like a department of the home ministry rather than as an educational institution.
Home ministry and funds
Funds travel a highly circuitous route to PEC Chandigarh, and what makes it through that squeeze is a fraction of what a CFTI gets.
"Even the budgetary requirement for education will go to the home ministry. The home ministry projects it to the parliament saying that UT of Chandigarh requires this money which then punts it to the education ministry. That is a cumbersome process which kills activities at times. The finance ministry may then decide that it's only a UT so it needs to be given only Rs. 200 crore. Now the UT will decide on redistribution within the system. Then, as usual, you get a lower priority for education. Infrastructure development will get priority because that is more visible," said a senior official of PEC Chandigarh, requesting anonymity.
Also Read| Sold the IIT dream, Karnataka's premier engineering colleges like UVCE in disarray
Because of this "cumbersome" process involving multiple bureaucrats "who have nothing to do with education" and the resultant lack of funding, the institute has fallen behind many of the Indian Institutes of Technology (IIT) despite once being on par with them. The institute was even set for conversion into an IIT in the 1960s but that, too, was stalled.
Overtaken by the NITs
"Now the institute has lost the game. Coming up with an IIT proposal or even making it an NIT [National Institute of Technology] may not work. The reasons are many. An IIT has already been established in Ropar. There are many NITs around also. Also, creating an IIT for 15 lakh population [of Chandigarh] may not be economically or politically feasible," said the official.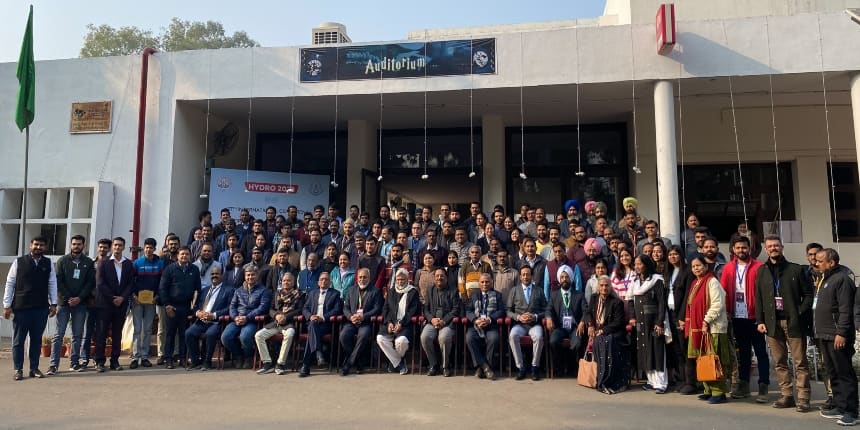 PEC Chandigarh was once on par with IITs but has since fallen behind due to lack of funds (source: pec.ac.in)
"PEC is a 100-year old institution which was established in 1921. Many institutions which did not even exist then have been promoted up in the ladder with support from the Government of India. For instance, the RECs [Regional Engineering Colleges] which were non-existent then, got designated as NITs. When they got the NIT tag, they got a boost in their status and financial resources. But unfortunately PEC has been continuing under the UT of Chandigarh," said the official.
The RECs were funded jointly by the state and central governments. In 2003, 17 RECs were converted into NIT becoming fully centrally-funded. "We still get only around Rs. 70 crore from the UT while NITs of Kurukshetra and Jalandhar get around Rs. 200-300 crore. We are not even comparable," said the official.
Also Read| IITs, DU, BHU, public Institutions of Eminence have got under 50% of promised funds
The CFTI tag is expected to help the PEC get more funds – allocated directly from the union government budget – and bring it directly under the ministry of education.
"Right now, we are getting our grants from MHA through Chandigarh administration. That's not giving us the kind of visibility we deserve. PEC Chandigarh has mentored institutions such as NIT Jalandhar, NIT Kurukshetra. The first director of IIT Delhi was from this institution. The institute itself is running fine – it is running very well – but somehow in the national perspective, our visibility is down. Once it is under the ministry of education, we hope for it to be better," said Baldev Setia, director of PEC.
"The institute is making a claim based on its heritage to secure CFTI-status. The funding will also definitely improve," said the other official.
Lack of hostels
After getting the deemed-to-be-university status in 2003, the domicile-based reservation policy changed. Originally mandated to admit 85% students from Chandigarh, it was now allowed to admit students from Chandigarh and the rest of India in a 50:50 ratio. The number of out-of-state students more than tripled but the institute still has the same number of hostels.
"We have two girls' and four boys' hostels with about 700 seats that need to cater to almost 2,000 students. Since we don't have the facility to accommodate them, we don't give admission to certain students and we are pretty harsh with that," said the official.
Availability of on-campus housing has a large bearing on the quality of faculty and students it draws.
Also Read| BTech in India: Waning seats, declining enrolment, shows AICTE data
"The IITs are 100% residential. All labs are open 24 hours. Here, after 6 pm, no one will be spotted in the institute. This affects research activities. All our research students stay outside and nobody will stay back to complete their work," said the official. "We do not have even 50% percent faculty residential capacity. An assistant professor who joins might have a kid. But those children are never allowed to stay on campus because we don't have the academic facilities. People who want to spend time advancing academic activities would not be able to do so. They will be rushing home, trying to make both ends meet," said the official.
Insufficient teachers, infrastructure
Moreover, both academic and residential buildings, built in the 1950s, are in poor condition.
The buildings are in such a dilapidated condition that a senior faculty insists that every time it rains "not one drop of water goes out" of his residence.
Within the old faculty residences, plasters are peeling off walls and rainwater pools along the hallway. With the exception of one new building, all the main buildings, teachers say, also suffer the same problems.
Then, there aren't enough laboratories. "More than two courses are attached to a lab. Students are having to work alongside each other. We have to schedule it in such a way that schedules don't clash but most of the time it happens. This becomes inconvenient for both the parties," said a senior teacher.
Teachers said that the institute also faces an acute faculty shortage as the home ministry rarely approves any new positions. PEC is relying on contract teachers despite having a pupil-teacher ratio of 25:1, far higher than the 15:1 prescribed by the All India Council for Technical Education.
"The meagre grants are enough only for salaries of existing faculty members; there is no futuristic projection," said the senior teacher. "For instance, if a department is appointing 10 new faculty members, the institute will have to generate the funds and won't get anything from the government. This means that we will have to start charging higher fees."
---
Follow us for the latest education news on colleges and universities, admission, courses, exams, schools, research, NEP and education policies and more..
To get in touch, write to us at news@careers360.com.
Know More About
NIRF Rank
87
Rating
3.7/5
Download Brochure