Sold the IIT dream, Karnataka's premier engineering colleges like UVCE in disarray
Despite the plan to upgrade it into an "IIT-like institution", UVCE College sees chaos following a bid to delink it from Bangalore University.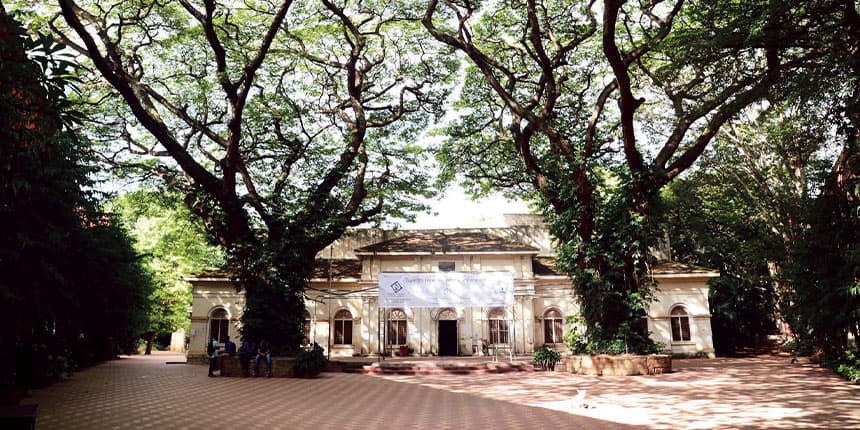 NEW DELHI: By the time Darshit L, now a second-year engineering student at University of Visvesvaraya College of Engineering (UVCE), was into his first year of college, it had already been announced that the institution would be upgraded into a university "on par with the Indian Institutes of Technology (IIT)".
The 20-year-old son of a construction worker was elated. Here was his chance to study at an institution like the premier IITs but more affordable. But that dream quickly soured.
"When the initial announcement was made we were very happy because we will be studying in an IIT-like institution with similar infrastructure. But at that time we were not aware of the internal stuff. Now, we are finding out," said Darshit.
First, in March, UVCE was disaffiliated from Bangalore University and left stranded without adequate funding by the state government. Guest teachers and non-teaching staff did not know where their next salaries were coming from. With no possibility of additional funding in sight, students and teachers took to the streets to protest in March. On April 6, according to teachers, the Karnataka higher education department asked UVCE to "maintain status quo" with regard to its affiliation to Bangalore University for one more year, postponing the funding problem by a year.
However, other institutions still await clarity. The 2022 Karnataka budget proposed converting another seven existing colleges into "Karnataka Institutes of Technology" (KITs), following an "IIT-model". A year on, these colleges are yet to see any progress on that front.
With elections approaching, teachers and students of these institutions are concerned about their fate.
UVCE: Disaffiliation, chaos
The University of Visvesvaraya College of Engineering Act 2021, which upgraded the century-old college into a university, was passed in the Karnataka Legislative Assembly in February 2022. The Act set March 31, 2023 as the end-point of the college's affiliation to Bangalore University. However, when that date came around, neither was the institution in any shape to be autonomous, nor did the state government do anything to help it.
"So far, they have not appointed the director. Everything is being done in the interim. There is no progress in creating the structure for an independent university. The board of governors were appointed six or seven months back. They met soon after but they have not yet published their proceedings," said HC Chittappa, president, UVCE Faculty Association.
On April 1, Bangalore University ceased all its funds to the UVCE, causing panic among its contract staff. According to the faculty association, only around 40% of the university's teaching staff is permanent, receiving salaries from the state government. Contract teachers are paid by the university or the institution. UVCE has no funds of its own and Karnataka government failed to make any provision for it in its 2023 budget.
Also Read| BTech in India: Waning seats, declining enrolment, shows AICTE data
"We require another Rs. 20-30 crore just for the salaries of these staff. In addition, funds are needed to maintain computer labs and other laboratories. We need at least Rs 200—300 crores for the next two-three years to get some stability," said Chittappa.
That apart, the institution needs funds even to maintain existing infrastructure. "The mechanical engineering department is dilapidated. It requires an estimated Rs. 80 crores but Bangalore University has only given Rs. 25 crores till now. We have started
the maintenance of the building with that money but now the estimate has soared upwards of Rs. 120 crores," said Chittappa.
There is also confusion about the degree. Teachers said that students have been under the Bangalore University so far but despite this, the institute has also collected exam and admission fees saying that they will provide the degree. Such "dual registrations" may make the degrees invalid in the eyes of a prospective employer, fear teachers.
UVCE students, led by the All India Democratic Students Organisation (AIDSO), even started a 'Save UVCE' movement on March 31 to draw wider attention to the issue.
Throughout 2022, the teachers' campaigned for the delinking from Bangalore University to be postponed. But even postponement won't solve the funding problem. "The university is also facing financial crunch. Most of the employees are with Bangalore University and they have a burden. Since many renowned institutions under it are becoming autonomous, their financial flow has dwindled," said Chittappa.
Engineering College: 'Pump in the money'
Becoming like the centrally-funded IITs takes more than just announcements and autonomy.
"It was a rushed decision. Why did the government not give an adequate budget to the university? After the first three years we can think of getting money from other resources. If you want an IIT-like institution you have to pump in the money. IITs were not built overnight," said Chittappa. "The university is trying to raise funds through CSR and the alumni. These can happen but the institution needs time."
Also Read| Minor degrees are helping fill BTech seats in engineering colleges
Given its straitened condition, the institution is planning to hike fees on par with the IITs, said Chittappa and also protesting students. "This is impossible. This is a government institute where very poor students are studying. Most are from North Karnataka, from SC, ST, OBC and EWS categories. These are bright students coming here because of low fees and good placements. If they raise the fees, no one will opt for this institution," said Chittappa.
Right now, students pay around Rs. 39,000 for the first year and Rs. 29,000 for the second. Students fear that fees will rise over Rs. 1 lakh per semester. That would be prohibitive for Darshit.
"Most students are from rural backgrounds. Even though I'm from Bengaluru, I cannot bear more than Rs. 60,000 fees because I depend on my father who is a daily-wager. Students will definitely have to drop out of the college [if fees are raised]," he said.
Bangalore University has also instructed UVCE students to vacate the university hostels causing further chaos.
Karnataka Institutes of Technology
UVCE is not the only institution that was sold the IIT dream. In his 2022 budget speech, the chief minister Basavaraj Bommai announced that seven engineering colleges will be upgraded into KITs. Government Engineering Colleges of Bengaluru, Haveri, Hassan, Karwar, K R Pet, Ramanagaram, Talakkal, were selected.
However, a year on, principals of two of these colleges told Careers360 that the project had seen little progress.
"There are discussions at the government level. The seven college principals have visited IIT Madras to understand the process and the procedures. However, apart from this, we did not get much information. Other things such as administrative reforms are yet to happen," said a GEC principal asking not to be named. "There must be clarity on the norms of autonomy, whether it is academic autonomy or administrative autonomy, what kind of a set up the institution needs to have, what kind of service rules will be there, whether these faculty members have to be transferred, trained – all of these things have to be defined," said the principal.
Also Read| Why Maharashtra's BTech Agriculture Engineering students oppose MPSC syllabus change

Officials said that the colleges require more funding at a continuous rate to maintain and then improve infrastructure. Some colleges have already submitted proposals for additional funding but there has been no response. Meanwhile, many of these colleges are short of faculty and technical staff.
"As far as existing programmes are concerned, there is shortage of faculty in the computer science departments and acute shortage of technical instructors. We are also short of administrative staff and other non-teaching staff," said the principal. "There is also a need for faculty in basic sciences."
Principals hope for academic autonomy – the freedom to design own courses, hold exams, try innovative curriculum and industry partnerships – with more public funds, not less.
"We need to be able to develop our own curriculum, conduct our own examinations. Apart from regular laboratories, we have to look to work with industries to impart skills. For that we need additional facilities. It would require an increase in budget, recruitment of faculty, technical and administrative staff. It is all interlinked," explained the principal.
However, like for UVCE, there's no provision for this in the budget and with the upcoming elections, funding is a concern. The state goes to the polls on May 10.
---
Follow us for the latest education news on colleges and universities, admission, courses, exams, schools, research, NEP and education policies and more..
To get in touch, write to us at news@careers360.com.
Know More About
Rating
3.9/5
Download Brochure