QS BRICS Ranking 2018: IIT Bombay, IISc among top 10
QS BRICS Ranking 2018: IIT Bombay, IISc among top 10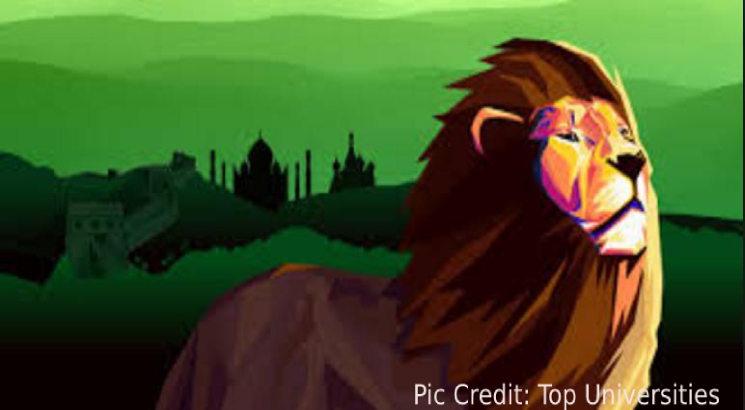 NEW DELHI, OCTOBER 16: The Indian Institute of Technology, Bombay (IITB) leads the Indian institutions at 9th position in the QS BRICS Ranking 2018, a huge leap over the previous years ranking. The other Indian Institution among the top 10 is the Indian Institute of Science (IISc), Bengaluru at number 10. Chinese universities once again dominate the ranking with as many as seven universities in the top 10.
The Indian contingent includes all the older IIT's and IISc. IIT Bombay which was ranked at number 13 in the previous years ranking has improved its ranking by 4 positions and is now ranked at number 9. IISc Bangalore lost its previous ranking of number 6 now features at 10th position.
Out of the total 300 universities ranked, 94 belong to China, Brazil, India and Russia have 61, 65 and 68 respectively, and 12 are South African. China leads the top 25 universities with 13 institutions with Tsinghua University, Peking University, Fudan University and University of Science and Technology of China as the top four.
Top Universities has been ranking the BRICS nations (Brazil, Russia, India, China and South Africa) since 2013. This is an attempt to highlight and track the progress of the BRICS nations in the academic arena. A total of eight indicators are used to compare the academic standing of the educational institutions of these countries. While a few indicators are the same as that used for the world rankings, QS has considered the regional priorities and challenges specific to the BRICS countries. The indicators are; Academic reputation (30%), Employer reputation (20%), Faculty/student ratio (20%), Staff with a PhD (10%), Papers per faculty (10%), Citations per paper (5%), International faculty (2.5%), International students (2.5%).
QS BRICS Ranking 2018
| | | | |
| --- | --- | --- | --- |
| University | Country | 2018 | 2017 |
| Tsinghua University | China | 1 | 1 |
| Peking University | China | 2 | 2 |
| Fudan University | China | 3 | 3 |
| University of Science and Technology of China | China | 4 | 4 |
| Lomonosov Moscow State University | Russia | 5 | 7 |
| Zhejiang University | China | 6 | 9 |
| Shanghai Jiao Tong University | China | 7 | 5 |
| Nanjing University | China | 8 | 8 |
| Indian Institute of Technology Bombay (IITB) | India | 9 | 13 |
| Indian Institute of Science | India | 10 | 6 |
| Novosibirsk State University | Russia | 11 | 20 |
| Universidade Estadual de Campinas (Unicamp) | Brazil | 12 | 12 |
| Saint Petersburg State University | Russia | 13 | 20 |
| Universidade de São Paulo | Brazil | 13 | 10 |
| Wuhan University | China | 15 | 16 |
| Sun Yat-sen University | China | 16 | 23 |
| Indian Institute of Technology Delhi (IITD) | India | 17 | 15 |
| Indian Institute of Technology Madras (IITM) | India | 18 | 19 |
| University of Cape Town | South Africa | 19 | 14 |
| Harbin Institute of Technology | China | 20 | 18 |
| Indian Institute of Technology Kanpur (IITK) | India | 21 | 22 |
| Tongji University | China | 22 | 17 |
| Xi'an Jiaotong University | China | 23 | 24 |
| Indian Institute of Technology Kharagpur (IIT-KGP) | India | 24 | 25 |
| Beijing Normal University | China | 25 | 11 |
Stay updated with latest Education News