REET 2021 Exam- Last minute preparation tips
REET 2021 Exam- Last minute preparation tips
BSER to conduct the REET 2021 exam on September 26, 2021. Check REET 2021 last minute preparation tips here.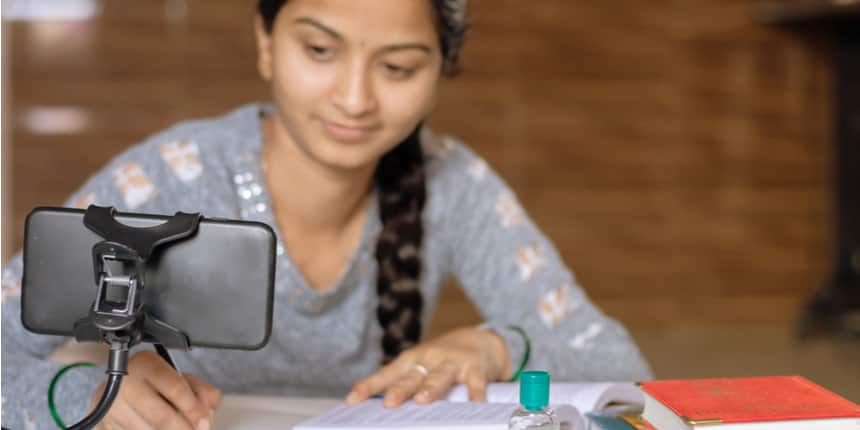 NEW DELHI: The Board of Secondary Education, Rajasthan (BSER) will conduct the REET 2021 exam on September 26, 2021. After the REET exam got postponed a couple of times due to COVID 19, now only a few days are left for the exam and candidates can check some last minute preparation tips so that they can sail through the entrance test with ease.
Recommended: Free Download REET Previous Year Question Papers Along with Answers. Click Here
Some last minute REET preparation tips for aspirants who will be appearing in the exam on September 26, 2021 across various REET exam centres. Include focus on revision, getting up early on the exam day, break from social media etc.
Refrain from starting new topics
One of the important last minute preparation tips for the REET 2021 exam is to remember that whatever one has studied, it is sufficient and now is the time to absorb it all. This is not the time to touch new topics, subjects, books or any other kind of study material. Doing this will only result in distraction and make one nervous.
Get up early
This goes without saying, but during these times aspirants must get up early in the morning to break the lethargy and become full of energy and confidence. As part of the last minute preparation tip for REET exam, it is also important to take out time for personal enhancement like meditation, yoga, light exercise to keep the body active and mind fresh. This way, the mind will be fresh and candidates will be able to remain stress free and will also be able recall what all they have studied with ease.
Review and Revise
The short summaries or pointers made during the course of REET 2021 preparation now need to be reviewed and revised. During your REET preparation, one might have made some short notes and now is the time to revise the short notes. These flashcards prove to be a boon at the time of the last minute preparation for the REET exam. This is the most important thing to do during the last days of the exam.
Mock tests / test series / previous year question papers
Ahead of the REET 2021, an important last minute preparation tip includes taking mock tests and solving past years question papers.
Break from technology
During the last days of the exam, it is important to not get distracted by unwanted attention. In pursuit to do so, say goodbye to social media, youtube as rumours and hoax news are ripe during these times.
Avoid stress
It is very essential to stay happy and calm during the fag end of REET exam preparation. Watch light comedy shows, speak to people to uplift your enthusiasm and spirit and stay away from negative people and stress builders..
Take breaks
It is good to take power naps during afternoons, or go on a long walk in evenings. This way you will be able to detoxify the negative thoughts in your mind.
Get ready for exam day
Stay prepared for the exam day. Take the printout of the REET admit card, photo ID proof, it is also advisable to visit the exam centre once, if it is in the same city. This way you will be able to avoid any traffic congestion, last minute hurries on the exam day. If the exam centre is in a different city, then visit there and get settled in a hotel, PG or at a relative or friend's place.
Know exam day instructions
A significant last minute preparation tip for REET 2021 exam is to read the admit card carefully to know the exam instructions.
Have believe and confidence in yourself
Last but not the least, believe in yourself. If one has prepared well for the REET 2021 exam, one will be able to answer the questions without any difficulty.
Write to us at news@careers360.com.
Join our Telegram Channel here.