Research division on Indian knowledge will crowdsource content, budget
Research division on Indian knowledge will crowdsource content, budget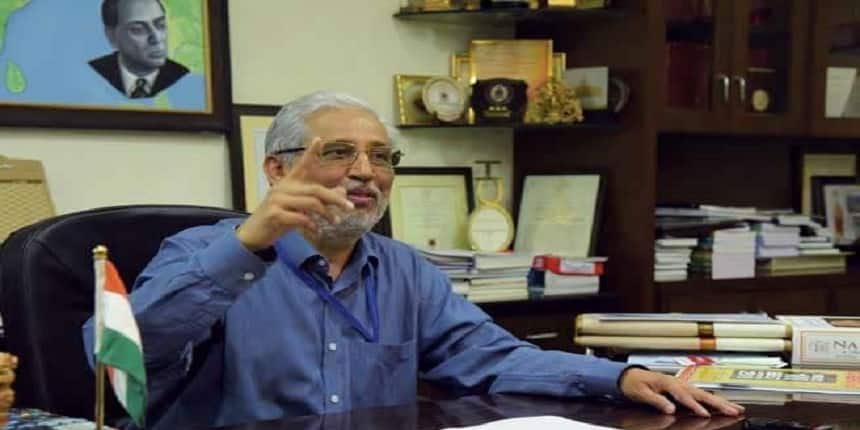 NEW DELHI: The Union Ministry of Human Resource Development (MHRD) has started a research division on the Indian Knowledge Systems (IKS), to understand the rich heritage of the country and its traditions and to disseminate information about them.
The IKS will undertake research, create awareness, and also connect people who have been working on similar lines. It will be housed at All India Council for Technical Education, the technical education regulator, and function under its chairman, Anil Sahasrabuddhe. He spoke to Careers360 about the objective behind the new division and how AICTE plans to "crowd source" both the information and budget for it. Edited excerpts below.
Q. What is the objective of the Indian Knowledge Systems research division and why is it under AICTE?
A. The idea was mooted during a meeting of the ministry on March 18. It was decided there should be a research division under the Ministry of Human Resource Development on the Indian Knowledge Systems (IKS).
Our first priority will be to bring together all the people who have knowledge about our ancient and other Indian knowledge systems. We keep hearing about individuals or groups coming up with new knowledge by studying ancient Indian books or other sources, so our first priority is to bring together all those people under one roof. Right now it is research, in future there will be teaching, publication and preservation.
This is not just about science and technology, it covers areas like art, music, dance, drama, mathematics, astronomy, science, technology, life sciences, environment and natural sciences, health care, yoga, law, jurisprudence, economics, social sciences, psychology, philosophy, management, linguistics, oral traditions of India, Sanskrit, Prakrit, Tamil, Pali and others.
Q. Will AICTE also involve existing higher education institutions?
A. We will involve every one. Anyone can get involved in it, be it private or public, government or individual, social sector or NGOs. It will be an open platform, created with an objective to bring together people who have done any work in the Indian Knowledge Systems. The effort is to understand what work has been done so far and what more can be done.
Q. As anyone can come and share their work, will AICTE review their work, check for authenticity?
A. Anything which will be published on our IKS website will be thoroughly verified, there will be a proper mechanism in place. We see the source of the information, how it is relevant and other things then only it will be published. We are not stopping anyone from sharing their work, but anything that will go will be properly verified. Anything that is not verified, will not be published there.
Q. Has the Ministry earmarked a separate fund to help this initiative?
A. Right now we have been asked to create space for this division in the AICTE and the ministry has asked the AICTE to create the required infrastructure and other things. There will be a requirement of funds to do research and that will be initially handled by the AICTE. We will be inviting industry, individuals to become part of it and support this initiative financially. This is crowd-sourcing both for information and budget.
Q. How soon will this division start functioning given the coronavirus outbreak?
A. This is not much of an issue for us as everything these days is happening online, in fact AICTE is doing its verification of institutes online. We have advertised for various posts . Application, interviews and even joining can be done online. The selected candidate can also start work from where they are located. But now things have opened up – flights, trains have become operational – so if there is any requirement for travel, we will see.
Also read:
Write to us at news@careers360.com.