Salary Row: DU colleges appointed 'ghost employees', alleges Sisodia
Salary Row: DU colleges appointed 'ghost employees', alleges Sisodia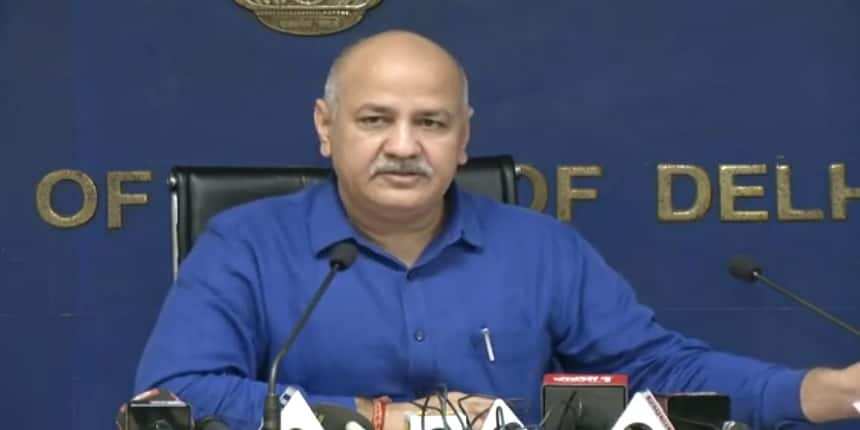 NEW DELHI: Five Delhi University colleges under the Delhi Government spent over Rs 125 crore without approval from the government, said Delhi's deputy chief minister Manish Sisodia at a press conference today. He alleged these colleges made appointments of teaching and non-teaching staff without permission; that they have been spending on "ghost employees'; and that two colleges have not shared their books with government auditors.
These allegations come after months of bitter fighting between the administrations and teachers of 12 DU colleges and the Delhi Government which funds them. The college administrations allege that Delhi Government has not released grants and that as a result, disbursal of salaries has been put on hold for months. This has also led to several rounds of litigation.
Sisodia said that the state government wanted to audit seven of the colleges it fully funds. Of these, five reports were in. The colleges are Shaheed Sukhdev College of Business Studies, Deen Dayal Upadhyaya College, Keshav Mahavidyalaya, Bhagini Nivedita college and Maharshi Valmiki college.
He has also alleged that two colleges, Lakshmi Bai College and Aditi Mahavidyalaya, are yet to show the Delhi Government auditors their books. This led Sisodia to quip: "Daal me kitna kala hoga", meaning there's corruption.
DU colleges spent funds
The audit report of five colleges which have come in three years, the auditors found that their annual expenditure which was done without prior approval of Delhi government, Deen Dayal Upadhyaya College spent around Rs 50 crore, Keshav Mahavidyalaya spent around Rs 30 crore, Shaheed Sukhdev College of Business Studies spent around Rs 16.50 crore, Bhagini Nivedita college spent over Rs 17 crore, Maharshi Valmiki college Rs 10.60 crore. "This money was spent in an illegal manner, in an unauthorised manner and we believe that there is huge fraud has happened in this," said Sisodia.
Sisodia further said: "We have been repeatedly saying the Delhi government has been releasing enough funds for its funded colleges, despite that by manipulating the books, the college administration is not releasing the salary of its staff. So that blame can be passed on the Delhi Government that they are not receiving funds from them."
He has alleged that these colleges collect money from various sources and keep in their account and then ask for money from the Delhi government in the name of 100 percent funding.
Created teaching posts
Sisodia talking about the grant rule said: "While as per the pattern of assistance which is the rule through which Delhi government funds its colleges, it is clearly mentioned that the total revenue the college will earn from various sources minus its expenditure, the rest of the money will be given by Delhi government."
Delhi's education minister has alleged that as per the audit report, these colleges were making payments arbitrarily and that the colleges created teaching and non-teaching posts without any consultation with the Delhi government. He said: "In the audit, it has been found that no permission was taken from Delhi government to create many of the posts and similarly appointments were done without any permission from the state government." He added that these things are clearly mentioned in the 'rules of assistance'.
In the audit report, it has been found that DDU college has Rs 22 crore in its account, Keshav Vidhyalaya has Rs 9.38 crore, Saheed Sukhdeo College of Bussiness Studies has over Rs 31 crore as surplus, Bhagini Nivedita College has Rs 2.38 crore, Maharshi Valmiki college has Rs 39 lakhs.
'Ghost employees'
Sisodia also informed that when auditors enquired about the attendance register from colleges for the posts, where appointments have been done without state government's approval, there was no attendance for such posts.
He said: "There are many employees who are ghost employees and their salaries are being claimed from the Delhi government by these colleges."
The auditors have also found that the colleges spent a huge amount of money on purchasing laptops, computers and other equipment, hiring vehicles, etc. For which prior approval of the Delhi government is required but not sought by the colleges. "The colleges have shown Rs 40,000 per person as expenditure on security guards by these colleges," Sisodia said.
Sisodia said that the state government will stop all these practices being followed at these colleges where the money is being spent without its approval. He also said that his government will look into the legal angle of this issue.
He also questioned Delhi University for not being able to look into these irregularities despite annual audit happening of these colleges.
Also Read:
Write to us at news@careers360.com.