Supreme Court verdict on UGC exam guidelines likely today
Supreme Court verdict on UGC exam guidelines likely today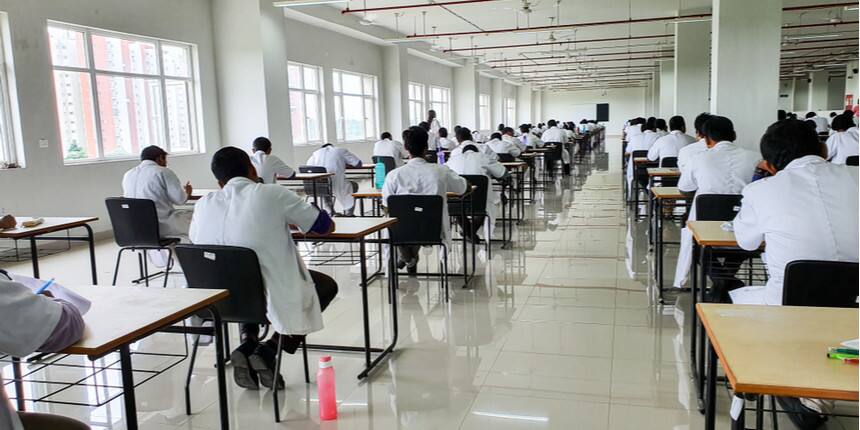 NEW DELHI: The Supreme Court of India will continue hearing the petition against the University Grants Commission's new guidelines on final year examinations today. The advocate representing 31 students who have appealed for cancellation of final year examination has submitted a synopsis before the SC, in which he has argued that the UGC guidelines making final-year exams compulsory violate various sections of UGC Act 1956.
The UGC guidelines came on July 6 made it compulsory for universities to hold exams for final-year or final-semester students. Since then, multiple petitions, including one filed by a youth group based in Maharashtra, have been filed against it in the Supreme Court. The states of Maharashtra, Delhi and Odisha have also opposed the guidelines in court.
After hearing the matter twice last week, the Supreme Court will again hear the petition demanding cancellation of final year examinations.
UGC guidlines for final year exams
In the synopsis of the students' case submitted to the court, advocate Alakh Alok Srivastava representing final year students, has also alleged that the UGC did not consult universities and other bodies while formulating the exam-related guidelines. It has also alleged that the UGC guidelines are in violation of Article 14 of the Constitution as many students will not be able to write the examinations due to the COVID-19 crisis.
The petition has also alleged that the July 6 UGC guidelines also discriminates between final year students and students of the intermediate semester, who have been promoted to next class based on their past performance and marks scored in internal assessment.
In a major development yesterday, the Supreme Court dismissed a petition filed by 11 students demanding postponement of NEET and JEE examination scheduled in September.
The Union education minister, Ramesh Pokhriyal 'Nishank', once again defended the decision of UGC on final year examination and expressed satisfaction in the way universities have so far conducted the examinations at a meeting of Vice-Chancellors.
Also read:
Write to us at news@careers360.com