Schools welcome students with COVID-19 plans in place; Check all states reopening today
Schools welcome students with COVID-19 plans in place; Check all states reopening today
Delhi, Madhya Pradesh, Tamil Nadu, Rajasthan, Puducherry and Ladakh will reopen schools with limited capacity today. Check school reopen details here.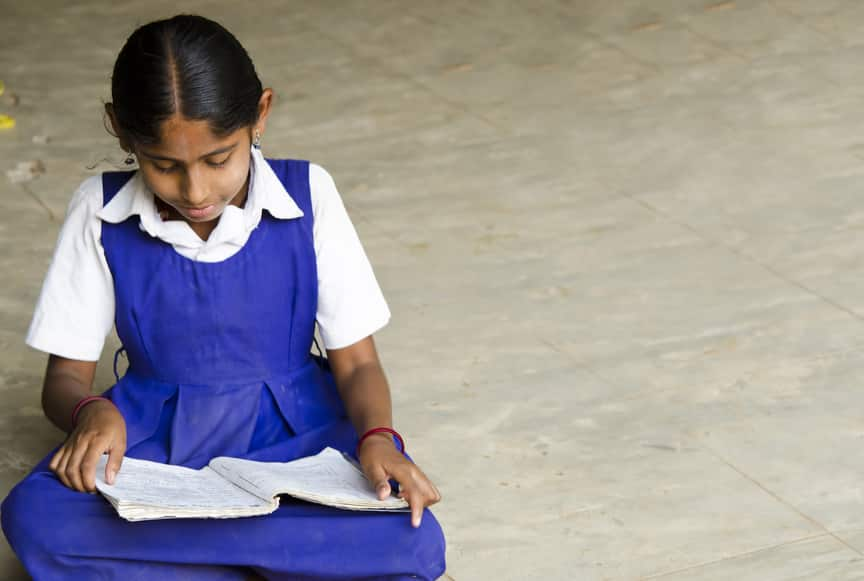 NEW DELHI: Students in Delhi, Tamil Nadu, Rajasthan, Madhya Pradesh will be returning to school today, September 1, amid resurgent COVID-19 cases. States have issued COVID-19 guidelines to all schools reopening today and were instructed to strictly follow the rules for the safety of students, teachers and staff. However, state governments have also clarified that no student will be forced to attend physical classes.
Limited capacity of students in each classroom, wearing masks, social distancing, sanitising and cleaning the school in regular intervals are among the COVID-19 guidelines issued by the states.
Meanwhile, Union health minister Mansukh Mandaviya recently asked states to vaccinate all school teachers on priority before Teachers' Day on September 5.
Check school reopening live updates here.
States reopening schools today
Madhya Pradesh, Delhi, Ladakh, Puducherry, Tamil Nadu, Rajasthan are reopening schools after nearly 18 months.
Delhi schools reopen
Schools in the national capital will reopen today on September 1. The Delhi Disaster Management Authority (DDMA) had issued SOPs for schools to follow for resuming offline classes. DDMA guidelines include mandatory thermal screening, staggered lunch breaks, alternate seating arrangements in classrooms. The Delhi schools will also have quarantine rooms for emergency use.
Madhya Pradesh schools reopening
Madhya Pradesh will be welcoming Classes 6 to 12 students to schools today. Schools will resume offline classes with 50% capacity, as per the government guidelines. Parents consent will be mandatory.
Many private schools were demanding reopening of schools in compliance with COVID-19 safeguards. The decision came after a review meeting chaired by chief minister Shivraj Singh Chouhan.
Tamil Nadu schools reopen today
With all preparations in place, Tamil Nadu will be reopening schools today. The state government has allowed Tamil Nadu schools to function six days a week and classes and sections have been split into batches of not more than 20 students per classroom.
If no additional rooms are available, then students shall be asked to come to school on a rotational basis on alternate days, as per the SOP issued. Online learning will continue to be an alternate mode of teaching in the state.
School reopening in Ladakh today
Schools for Classes 6 to 8 in the Kargil district of Ladakh will reopen today. The administration has asked the head of the institutions to ensure that Covid-19 guidelines are followed by all schools. Any violation of these orders shall invite action under Section 188 of IPC, Disaster Management Act 2005 and Epidemic Diseases Act 1897.
Schools reopening in Puducherry
Puducherry will also be welcoming students of Classes 9 to 12 today. Classes 9 and 10 would be held on Mondays and Classes 11 and 12 on Tuesdays, Chief Minister N Rangasamy said on Monday. The decision to resume classes was taken after a dip in Covid-19 cases.
Rajasthan schools reopen today
Schools in Rajasthan will reopen for Classes 9 to 12 from September 1. School Education Minister Govind Singh Dotasra said that the department has made preparations for a possible third wave of COVID-19 and added, "we have now decided to take tests every month to evaluate students. The results of these tests will be used to evaluate students whenever the need arises in the future."
Although Telangana was set to reopen schools, colleges and universities today, the Telangana High Court has put a stay on the decision of reopening schools for a week.
States like Uttar Pradesh, Punjab, Andhra Pradesh, Uttrakhand, Bihar, Chhattisgarh, Odisha, Madhya Pradesh have already reopened the schools for Classes 9 to 12. While Kerala, Himachal Pradesh and yet to take a final decision on school reopening.
Schools across the country were closed in March last year ahead of a nationwide lockdown to contain the spread of Coronavirus. Several states began partial reopening of schools early this year, however, there was a complete closure again in April due to the second wave of COVID-19. With the improvement in the pandemic situation, several states have begun reopening schools now even as concerns have been expressed over the staff and teachers not being completely vaccinated.
Write to us at news@careers360.com.