School reopening decision after further assessment: Madhya Pradesh CM
School reopening decision after further assessment: Madhya Pradesh CM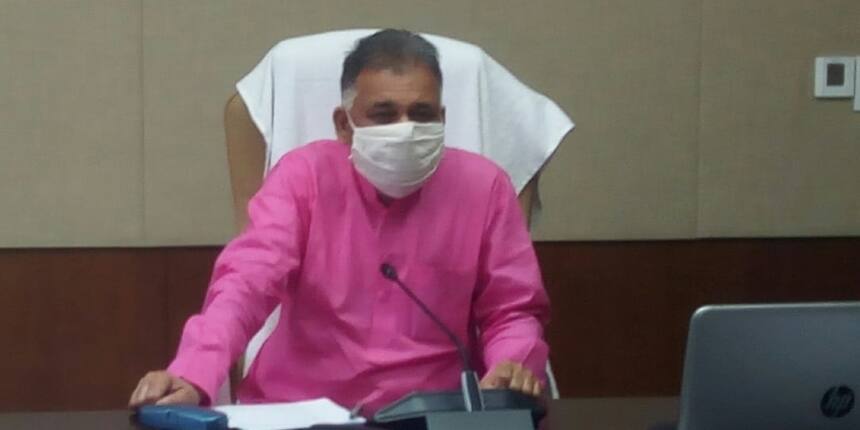 NEW DELHI: Madhya Pradesh chief minister Shivraj Singh Chouhan, on Thursday said that a decision on reopening schools will only be taken after further assessment of children's safety during the COVID-19 pandemic.
Shivraj Singh Chouhan, in a press conference, said: "Schools could not be opened yet due to the COVID-19 pandemic. Schools were not opened to not endanger the lives of children and save them from this disease. A decision on school reopening will only be taken after further assessment."
The minister said that teachers have delivered educational materials to "more than 19 lakh children" through "more than 50,000 WhatsApp groups".
Chouhan also said that mid-day meal workers of the schools will be provided Rs 2,000 for the month of July and a provision of 42 crore have been allotted for this purpose.
The minister, through the press conference, urged school children to stay at home and study as per the time table provided to them by the state.
Addressing children, Chouhan said: "Our home is our school. If children cannot go to school then their home itself can be converted into one. To ensure learning among children from Classes 1 to 8, a daily time table has been printed and made available. As long as you cannot come to the school, sit at home and study. Make use of the materials provided."
Chouhan informed that the government has started a new radio programme for school children through All India Radio and Vanya radio.
Correction: A previous version had erroneously described Shivraj Singh Chouhan as the Maharashtra CM in the opening sentence. That has now been corrected.
Also read:
Write to us at news@careers360.com.
More From Team Careers360