Fee Fighters: Schools have reopened but conflict over private school fees remains
Fee Fighters: Schools have reopened but conflict over private school fees remains
As schools reopen across the country, there's fresh conflict over private school fee hikes and regulation and court cases are on in several states.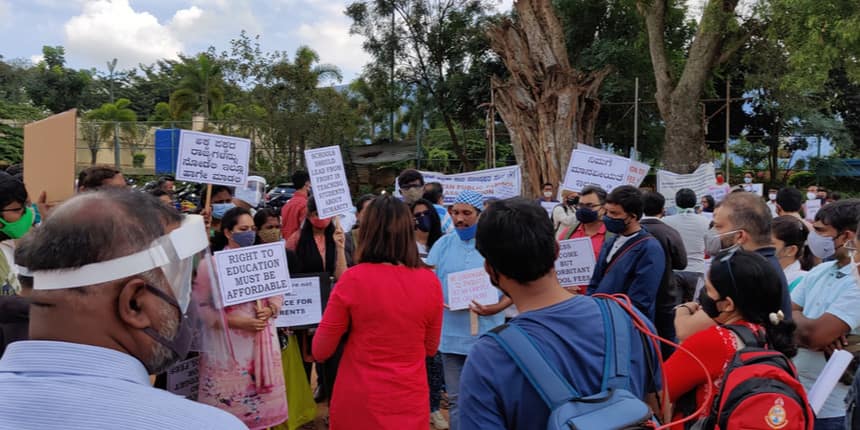 NEW DELHI: In February 2022, the Association of Private Schools Uttar Pradesh (APSUP) filed a writ petition in the Allahabad High Court to lift the ban on the increase in private school fees across the state. "Schools are overburdened," said Atul Srivastava, president of the association. This petition was filed as several private schools across the state were facing a financial crunch.
Along with the issue of "learning loss", brought on by the prolonged closure of schools, another debate has raged all through the two years of the Covid-19 pandemic – the issue of school fees.
Parents, facing financial hardship due to frequent lockdowns and their impact on the economy, have lobbied to have fees reduced or waived for the duration of the lockdown. Several state governments have imposed temporary restrictions on fee-hike. School authorities, finding it hard to pay salaries, have opposed fee restrictions. The fight over fees has led to several petitions – parents alleging malpractices by private schools; private schools against parents for not paying fees; associations against governments for trying to intervene. Cases started in the High Courts of a number of states and union territories – Rajasthan, Tamil Nadu, Madhya Pradesh, Gujarat, Delhi, West Bengal.
In May 2021, the Supreme Court ordered private schools in Rajasthan to reduce fees by 15% as the schools were closed and also charge 60-70% of the overall tuition fees. Similar judgments favouring parents came from several high courts which also directed schools to not block students from classes for failure to pay fees.
"Still there has been no resort for parents or students," said Sachin Soni, National General Secretary, All School Parents Association. "90% of the government orders that have come in the past two years are not catering to the pleas of parents and most favour the schools. If the judgements and orders serve the demands of the parents, private schools are not willing to abide by them."
Also Read| NEET: How NRI quota dilutes 'merit' but faces none of the flak reservation gets
Fee-related cases
The petition filed by APSUP challenged the recent UP government order directing private schools to not increase their fees for 2022-23 as well. Srivastava, one of the petitioners said: "In the past two years, private schools have abided by the government orders of not increasing the fees but we challenged the recent order in the High Court. However, in one of its other orders, the court has indicated that things are getting back to normal with major establishments and businesses opening up and income coming back to pre-Covid times. Hence, the ban on fee increase stands nullified as things are getting back to normal, and parents have no reason to not pay the fees now." However, the final judgement is awaited. During the March 2 hearing, the high court judges said, "Pandemic still exists and schools have saved during the last two years on electricity, cleaning, maintenance, and other things. Parents income suffered so no need to increase the fees." The next hearing is on April 11.
In 2021, several other cases were filed. Delhi, Haryana, Rajasthan ordered schools to collect only tuition fee; in UP, only "composite fees".
Thomas Anthony, national coordinator, National Independent Schools Alliance (NISA) said: "Because of the pandemic in the last two years, across the country no state allowed their schools to increase their fees. There were several fee regulatory acts in the states but because the Disaster Management Act was invoked, no schools increased fees."
Also Read| With board exams, Haryana shifting blame for systemic failures on children
School expenses
School authorities have maintained that despite being shut and classes moving online, the institutions have incurred expenses. "Several budget private schools had to shut down as they were not able to give classes online due to issues related to costs," said Srivastava. "Schools have to incur the costs of water tax, electricity charges, or maybe bank loans, all these are running despite the closure of the schools."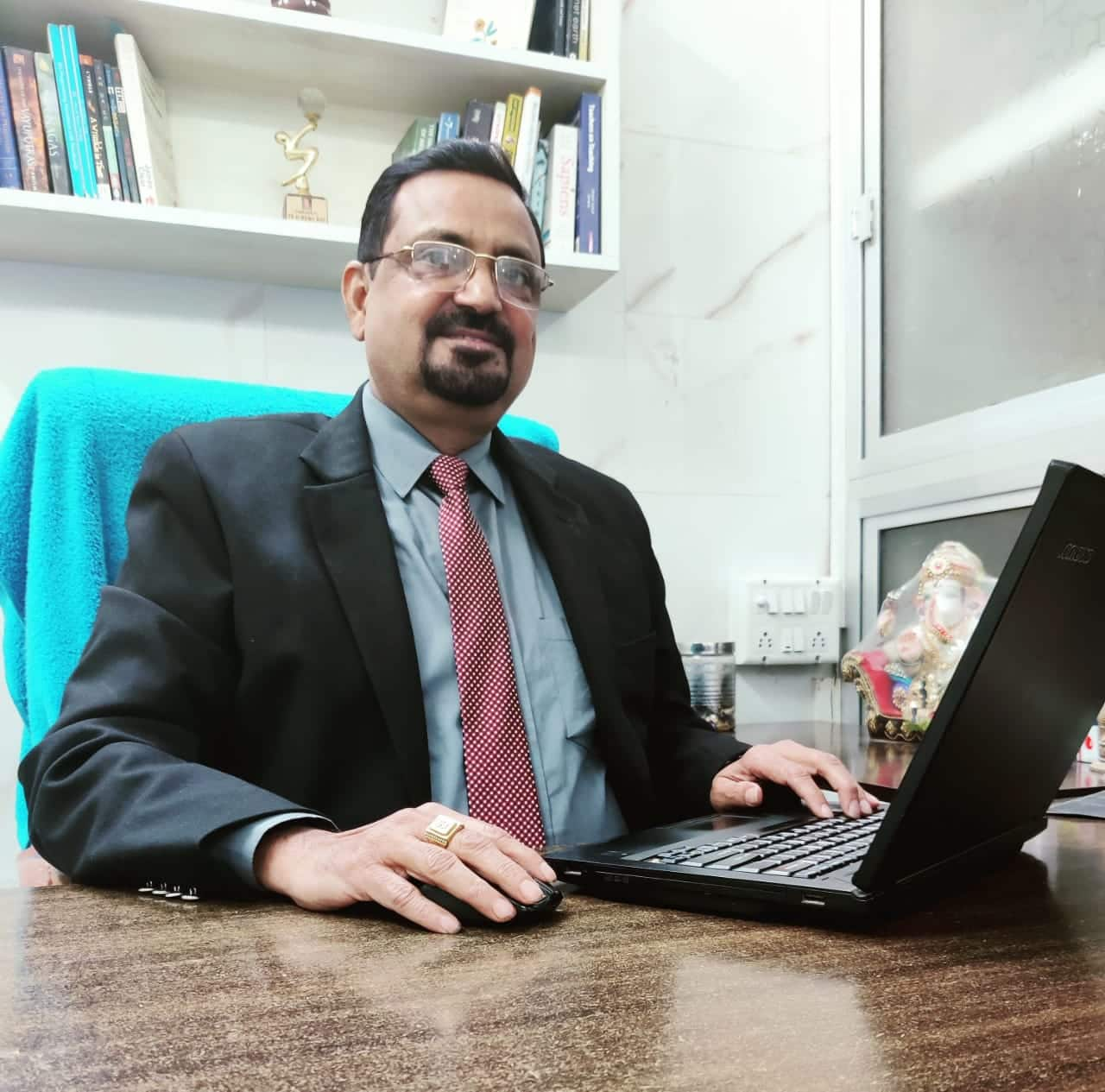 Atul Srivastava, President, Association of Private Schools Uttar Pradesh
Parents argued that with online classes, expenses have decreased. "In the last two years, schools have not opened for more than four months approximately. Overall the expenses have decreased as the school's premises were closed. But still, schools are taking the same amount of fees they were taking earlier," argued Soni.
Then, as their children were promoted, the fees for the new class applied. So, for a parent, fees did increase, he argued. "This proves that the government didn't help parents at all. Most private schools removed several teachers to reduce the cost burden. So, the number of teachers also decreased during this time. Despite the state government specifically saying that private schools must only take fees on those sections where they are spending, the schools still took the same amount of fees they were taking pre-pandemic."
The private schools have another complaint. 25% entry-level seats are reserved for children from Economically Weaker Sections (EWS) and disadvantaged groups (DG) to study for free. The government is supposed to reimburse the fees but states like Tamil Nadu, Rajasthan and UP are behind on payments. "The government is not reimbursing the fees…which has increased the burden on both schools and parents," said Anthony.
Large scale of dropouts from private schools has also added to the financial strain on low-fee schools. Parents across states have moved their children from fee charging private schools to free government ones. "Now when schools are opening and getting back to normal, the administrations of these schools are requesting parents to pay the fees. With whatever strength they are left with, schools are trying to bring back their financial condition to normal," said Srivastava.
Also Read| With board exams, Haryana shifting blame for systemic failures on children
Fee regulation, harassment
Many states have laws to regulate fees allowing varying degrees of state control on school fees through bodies like "fee regulatory commissions".
In Gujarat, for example, the FRC decided fees for private schools, last in 2019. "But bigger schools or international ones refused to implement the FRC and demanded that they will implement their own fee structures," said Mohammed Hanif, general secretary, Vadodara Parents Association. The pandemic led to a fresh round in an ongoing fight. "In 2021, Gujarat government ordered 25% fees less than what FRC had decided for the academic year 2020-21 as most schools were running online," added Hanif. "But still around 25-30 schools in Baroda which cater to the upper middle-classes, aren't implementing the FRC fees." Schools have also changed the heads under which it charged parents. "As the 25% fees cut was ordered by the High Court, schools subsumed all the fees into one tuition fee," said Hanif. Vinod Dubey, president, Indore Parents Association, a parents' collective, confirmed that schools in Indore, Madhya Pradesh, did much the same, rolling charges for development, extracurricular activities and others – all on hold during Covid-19 – into tuition fee.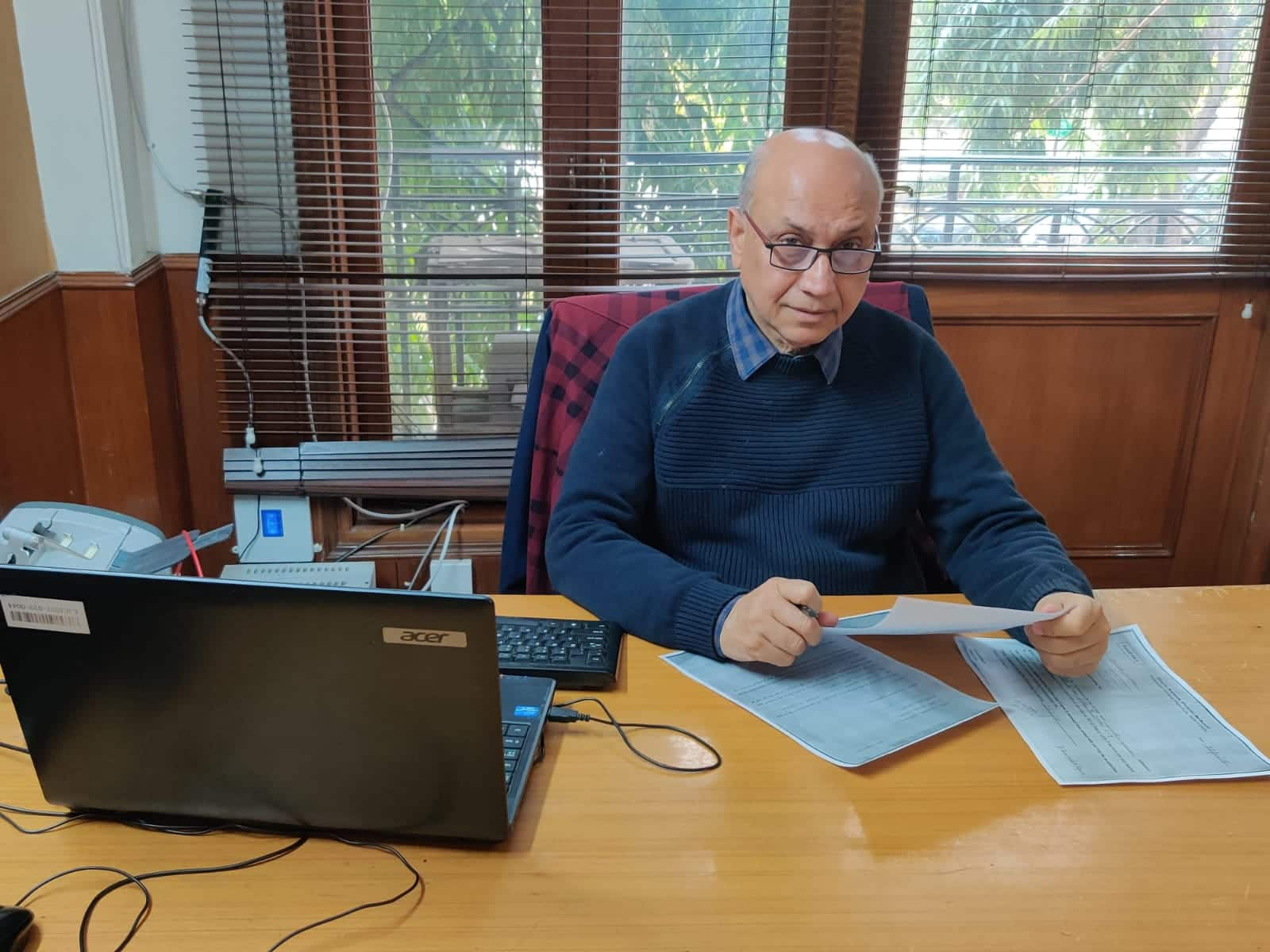 Ashok Agarwal, National President, All India Parents Association
"Some schools have made their tuition fees up to 80% which is equivalent to the whole fees. If annually such schools charged Rs 1.25-1.54 lakh before Covid, now their tuition fee is around Rs 80,000- Rs 90,000," explained Dubey.
Parents unable to pay allege harassment on the part of the school. "Schools are blocking students from giving exams, from attending online classes. The government in all its orders had strictly said that private schools cannot stop," said Dubey.
"Fees must be taken for those areas where school administrations incur a cost or segments which are being utilised while running online schools. Accordingly, similar fees must be decided for the academic year 2022-23. All the sectors are adversely affected which has impacted the incomes of several households whose children study in these private schools. Both parties are financially burdened currently," said Soni.
Most parents now argue for audits of schools to check for profiteering.
Also Read| Over 3,500 crore SSA funds unspent during 2019-20: Education Ministry
Central policy?
While schools are fighting over fees, it's the children who are caught in the middle. "The central government has been pushing the states to not let private schools force parents to pay the fees. But at the same time, they are pressuring private schools to have online or hybrid classes, and introduce all the latest technology in the class. How can all this be provided without funds? The government is just using fees as a strategy to show that they are controlling the schools and diverting from important issues like learning losses," said Anthony.
Lawyer and activist Ashok Agarwal, national president of All India Parents Association, and his team drafted a centralised fee regulatory policy. "Considering the past two years, the central government must make a fees regulation policy for the country to streamline and solve the fees issue across the country. The important component of the policy should include 50% of parents' representation in the school's management committee.
However, Hanif disagrees with a centralised policy. He argued, "When it comes to private school regulation throughout the country, a uniform fees regulatory policy won't work because education is a state affair and not central. It will be hard to implement a uniform fees regulatory policy. Also, the current fees issue cannot be fixed from the centre."
Also Read| Education ministry must explain why 49,000 schools dropped out of UDISE Plus
On a similar stance, Anthony questions the purpose of such a policy. He said, "Why is there a need to regulate the fees and that too only for the private schools? According to NEP, every state will have a State School Standard Authority, a neutral body in place to monitor private and government schools of a state."
---
Follow us for the latest education news on colleges and universities, admission, courses, exams, schools, research, NEP and education policies and more..
To get in touch, write to us at news@careers360.com.
More From Sheena Sachdeva