SSC CHSL and JE Exam Postponed Due to Covid - 19 - Check Details Here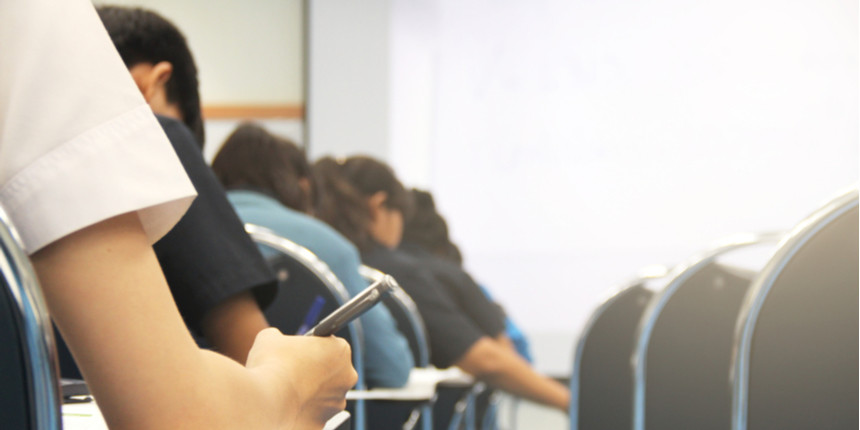 NEW DELHI: The outbreak of Corona is not stopping and like other big exams of CBSE, JEE the SSC exams are also postponed due to a recent notice issued by the commission. Staff Selection Commission has released a notice on September 19 to postpone SSC CHSL and JE exam with effect from March 20, 2020. This statement was issued by Under Secretary H. L. Prasad when mostly states postponed their competitive exams till April 2, 2020.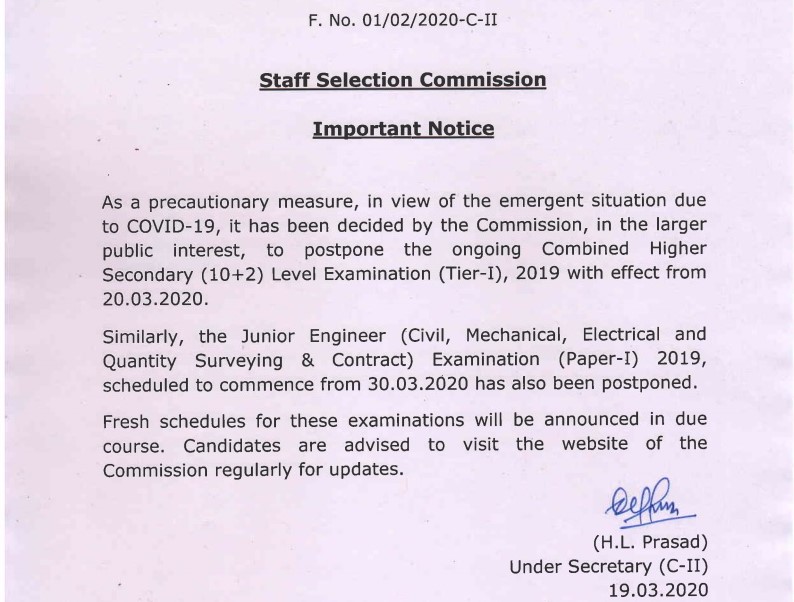 SSC CHSL exam was scheduled to be conducted from March 17 to 28 in online mode. Along with this SSC Junior Engineer (JE) exam was supposed to be conducted from March 30 to April 2, 2020, in online mode.
Prior to this SSC CHSL exam was commenced from March 17 and the commission only provided some safety guidelines and said that the exam will be conducted as per given schedule.
While SSC JE exam was scheduled to be conducted on March 30 and SSC North West Region was first to release the admit card for the exam on March 18, 2020 in online mode. But after this notice, all the exams are postponed.
Authorities have also mentioned in notice that new dates and venues of SSC Combined Higher Secondary Level (CHSL) exam and Junior Engineer (JE) will be updated in due course of time. Candidates are advised to visit the official website of the commission.
Stay updated with latest Education News