State governments and the battle against fee hikes in private schools
State governments and the battle against fee hikes in private schools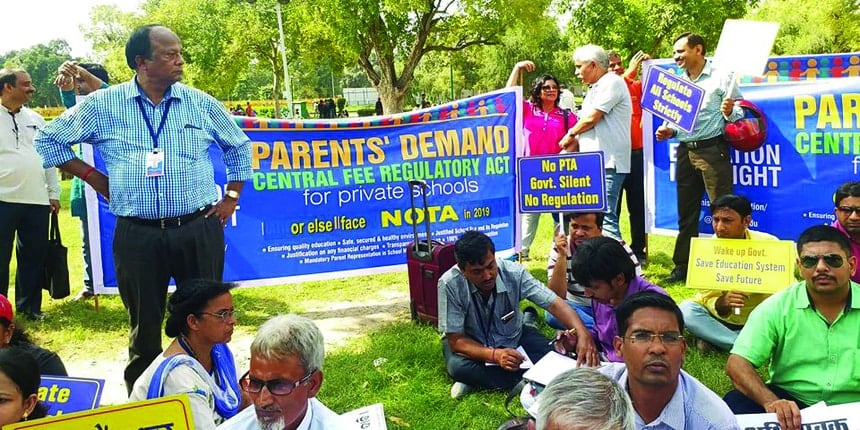 NEW DELHI: In July 2019, the Andhra Pradesh government led by YS Jagan Mohan Reddy passed the School Education Regulatory and Monitoring Commission Act 2019. With the law, which sets up a central commission on fees, Andhra Pradesh joins a growing list of states attempting to control private school fees.
Also, like most other states taking this step, activists found the law a "soft Act" meant to be an "eyewash". Similar legislations in other states have also been ineffective – rendered so by lacunae within them or by courts, regulators and schools. Maharashtra's 2014 law was weakened by amendments in 2018; Uttar Pradesh's has just been implemented in some parts; Bihar framed a law in 2019. Activists say Gujarat has the strongest law but it's largely unimplemented. Delhi's attempt to pass a law in 2015 was a non-starter. Some states have amended existing school education laws and rules. There are school-fee control measures of some form in Haryana (2003), Tamil Nadu (2009), Jammu and Kashmir (2013), Rajasthan (2016), Jharkhand (2017), Karnataka and Madhya Pradesh (both 2018).
Some laws place parents at a disadvantage; others contain no provision for auditing school accounts. But most importantly, most laws do little to protect the children whose parents dare to take on private schools.
'An eyewash'
The Andhra Pradesh law was notified on November 1 and amended on December 12, to bring junior colleges within its purview. Reddy called it a "historic bill"; education activists were less enthusiastic.
The Act sets up a commission which can "monitor and regulate fee across all private schools" but does little else, leaving loopholes and ambiguity. It states the commission "shall ensure redressal of grievances of students and parents in a time-bound manner" but is silent on the mechanism.
"It is a farce," said Ashish Naredi, a parent. "There are only two things in the Act: one, it establishes a commission and second, it says the commission will have the power to regulate fees. How will it regulate? How often can the schools increase the fees? Nothing is mentioned." Activists consider it an "eyewash" as it directs institutions to only upload the fees online without approval from the commission.
They further point out that the Act doesn't mention divisional fee regulation committees (FRCs) – common in other fee-regulation laws – implying that a single body will be responsible for more than 16,000 private schools. According to the Unified District Information System for Education (UDISE) 2018-19, the state has 17,371 private schools. The December amendment added 3,339 junior colleges, including 2,014 private ones.
"The critical aspect of a fee regulatory act is that schools cannot increase fees without explicit approval from the regulator," said Naredi. "That is missing."
Venkat Reddy, member of the School Education Reform Committee, an advisory body, said that the law is "in its initial stages" and must be "grounded further". He said: "The idea is to bring uniformity – the Act does not only deal with private schools but also government schools. That is why the Act was also amended to include junior colleges."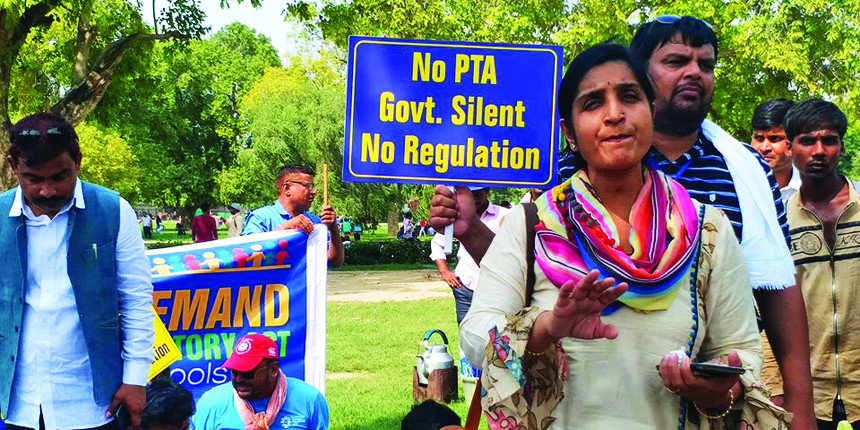 Parents demand proactive measures to control fees (Source: FB/India Wide Parents Association)
From bad to worse
However, there is already evidence of the effect of weak laws from other states.
Fee regulation was introduced by the Maharashtra Educational Institutions (Prohibition of Capitation Fee) Act, 1987. It provided for a system of schools requiring "prior approval" for hiking of fees but as Anubha Sahai, member of India Wide Parents' Association, said: "This was never done under the capitation fee law."
Later, the Maharashtra Educational Institutions (Regulation of Fee) Act, 2011 was passed. Notified in 2014, it allowed the parents-teachers association of each school to form an executive committee in charge of reviewing fees. The school management had to secure its approval before any increase and it even had "the authority to decide the amount of fee afresh". A hike was permitted only once in two years and school managements could appeal to the FRC if there was a difference of 15 percent or more between the amounts proposed by the management and the committee.
But the law came with a loophole that managements exploited. Its provisions allowed schools to approach the divisional FRCs but not parents. When the FRCs ruled against school managements based on parents' complaints, school authorities managed to get the decisions overturned in the High Court as the law had no provision for parents' complaining to FRCs. The High Court, however, acknowledged that the parents' "contentions" were "correct" but maintained that "only the legislature… can step in and cure the defects" in the law. The only option, then, was to amend the Act.
The Act was amended, allegedly without discussion by the Devendra Fadnavis government, in August 2018. Sahai calls the amended version "anti-parent". She said: "The reason I call it the anti-parent Act is that they have introduced some provisions which were not there in the first one." It closed the loophole by allowing parents to move FRCs but only if a large number acted collectively. The "aggrieved parents group", said the Act, "should not be less than 25 percent of the total parents of the children of the affected standard or school". As education activists know, parents willing to lock horns with schools their children attend are rare. Managements used "scare tactics", threatened termination of admission, to dissuade parents from raising their voices. "Every parent has the right to approach any committee or court. But because of the new rule, no single parent can approach it," said Sahai.
The amended law contained other changes. "Earlier, fee revision was allowed every two years. Now schools can increase fees with the permission of 75 percent of parents in the case of unforeseen circumstances which can be anything," she added. Plus, in case the FRC's decision is delayed, the school can "collect the fee same as that of previous academic year plus 15 percent".
At the losing end
As parents from other states know, those who challenge schools face a variety of harassment. Vipin Yadav, whose children attend a West Delhi private school, has fought arbitrary fee hike for over three years. In 2016, Delhi's Directorate of Education even took action against the school on the basis of complaints from parents, including Yadav. His children were barred from exams and handed severe punishments for minor offences.
Even in states with fee-regulation laws, parents face harassment. "In 2018, I was leading a protest of around 500 parents against a school in Ahmedabad," said Mahesh Rana, a parent. "The school was charging Rs. 37,000 for primary level. My child who was in Class 2 was given a termination notice by the school for protesting." Rana had to shift his son to another school due to constant pressure and he even had to pay Rs. 37,000 to obtain his wards' school-leaving certificate.
Similarly, Devesh Soni protested against a school for charging Rs. 40,000 for Class 1. His children and those of 14 others were denied admission in the school. The parents had to petition the department and education minister to resolve the issue. "It is somewhat resolved now but the government system is such that a single parent who is fighting against the school will be dejected," said Soni.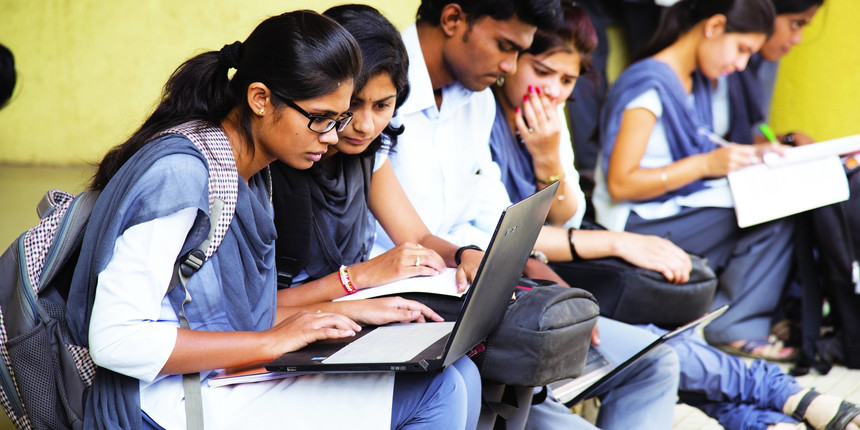 Picture used for representational purpose only (Source: Shutter stock)
'What about auditing?'
The Uttar Pradesh Self-financed independent school (Fee regulation) Act 2018 took a whole year to be notified. The Act allows schools to "revise its fees annually" equivalent to the average increase in teachers' salary. But this must not exceed the sum of the percentage increase in consumer price index of that particular year and five percent of the student's fee. The FRC does this complex calculation and sets an upper-limit for a percentage increase.
But as parent groups point out, the law has no provision for assessing the fees currently charged. "What about auditing the past few years' fees – is the current fee justified?" asked Suraj Kumar, General Secretary of Pashchimi Uttar Pradesh Abhibhavak Sangh. "The Act is talking about annual increase but how about reviewing the fee of the past seven years?" One school in west Uttar Pradesh even charges Rs. 2,500 from the students as web management fee for the school website. Kumar also alleged corruption in the FRCs saying they have officers who are favourable to schools and "dummy parents" as
members.
Similarly, the Bihar Private Schools (Fee Regulation) Bill 2019 allows school managements to "increase the fees up to a maximum of seven percent over and above the previous academic year". An increase beyond that is subject to approval by a committee. A guardian is allowed to file a complaint but there's no scope for reviewing the existing structure.
The 'best' act
On paper, the "best Act" is Gujarat's, said activists. The Gujarat Self-Financed Schools (Regulation of Fees) Act 2017 requires each school "to place before the committee [FRC] the proposed fee structure of the school along with all relevant documents and books of accounts for scrutiny". The FRCs can check if the proposed fee is "justified [or] amounts to profiteering".
Moreover, the powers of the divisional FRCs are clearly defined. They are empowered to even devise the fee structure of a school that did not submit the audits and proposals on time. However, activists said the law is on paper only. "What is being practised is completely different," said Pooja Prajapati of Parents Ekta Manch, Gujarat. "The FRC is practising white collar corruption," she alleged. "Not one school has been properly audited. Most big schools are charging in lakhs which should not be possible according to the Act. I had filed a query under RTI [the Right to Information Act] in 2017 seeking an explanation from the FRC. The reply was that they are not bound to answer."
The FRC has also been sued by private schools and the matter is now pending with the Supreme Court. Prajapati said that schools have flouted even interim orders.
Write to us at news@careers360.com.