'After learning German, I had many interview calls': An Indian on studying in Germany
'After learning German, I had many interview calls': An Indian on studying in Germany
Study in Germany: An Indian student's account of university life – costs, lonely Christmases, part-time work, job avenues learning German opened up.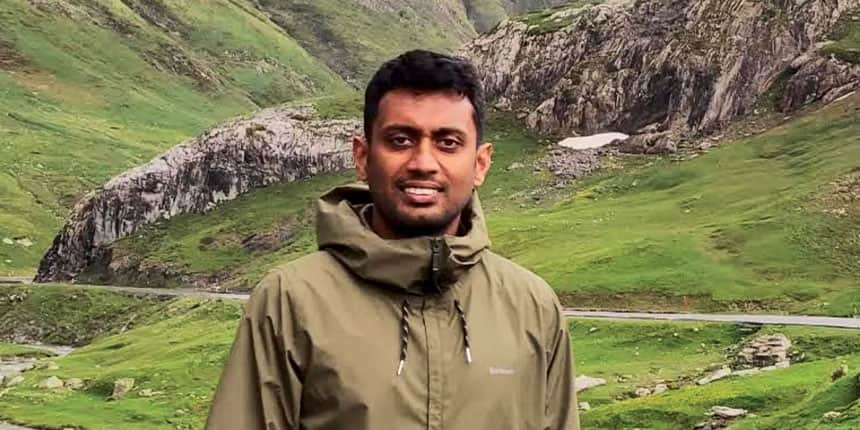 By Naveen Eldho Paul
"Where are you from?"
This is the most frequent question you encounter in a new country. Sometimes it comes from a place of curiosity and sometimes from judgement. But regardless of that, a new life in a new country is full of opportunities as well as challenges. Germany is no different.
I hail from Kerala and did my schooling from a government-aided school in Wayanad. After that, I did BSc Geology from Calicut University and MSc in Applied Geology from Dharwad University, Karnataka.
Then, I decided to go for higher studies abroad and after sending out a few applications I got admitted for a master's in ground water management in the Technische Universität Bergakademie Freiberg in Germany.
I went to Germany with little knowledge of the German language. Initially, it was really difficult to communicate in restaurants, shops and with hairdressers.
Also, as a student, the cost of living in Germany is many times that in India.
Study in Germany for free?
In Germany, there are no tuition fees. But, in a semester, students will have to pay a certain amount for student associations and semester travelling tickets. This varies from university to university.
For instance, cereal prices are four times their cost in India and although poultry is relatively cheap, red meat is really expensive. Coffee and a snack as breakfast at a cafè can cost up to €7 which is approximately Rs 600.
Also Read | Study Abroad: Cost comparison for 5 top countries for Indians

Although university mess houses provide lunch at subsidised prices, breakfast or dinner is usually not included.
The rent of a small flat can be higher than €600. My monthly expense was around €900 which equals to Rs. 78,000. I had to share the flat with six people and it had two bathrooms. My yearly expenses came around to €11,000.
Finding accommodation
If you are a person from another country, you will have difficulty in finding accommodation in Germany. There is a website for students to find shared accommodation where you have to enter your details and apply for different apartments.
During the pandemic, I was looking for a shared flat and I wrote 150 requests and never got a call. But for people from other European countries like England or Belgium, it was easy. Many people from developing countries faced this problem.
Adapting to a new society is also really difficult. There are also prejudices. I was once asked if I knew how to use a microwave or a non-stick frying pan. Some people also get annoyed when you speak a foreign language on the phone or with another person. Everybody has to speak German all the time. There are times you feel like you are in a second class. Talking loudly on the phone while travelling in a train or disturbing your neighbours by partying can leave a bad impression.
Winters in Germany
Dark and cold winters can also bring a sense of home-sickness to people from tropical India. I celebrated four cold Christmas days alone, wandering the streets, looking at the festive decorations, and eventually sitting in a church and praying alone.
As an Indian, you will also get a lot of stares if you are in a small village or in the countryside. You can see people staring at you without smiling. But there are helpful people too. Once a man offered me a mask while travelling in a train around the time of covid-19.
Also Read | A Dalit student in Oxford University: Sumeet Samos on caste, merit, studying abroad

There are also loving people. During the pandemic, when I was lonely because I couldn't go home for a long time, a lot of people in my shared flat baked me a cake and celebrated my birthday. These were people from Germany, USA, Italy and Poland. They also invited me to join them while going to a restaurant.
I am a person who likes to experience new cuisines and consider myself to be fairly adaptable. I try to participate in cultural events and talk to people. Such exchanges of ideas can give you information about the society we live in and what the employer or general public want from you.
If you are not like that, you will find it difficult. Also, you will miss things like food, beverages and recreational activities. For some, this could be authentic biryani or Indian tea or the pleasure of watching a cricket tournament. For me, I always missed Kerala food and Malayalam movies.
Part-time work in Germany
Working part-time is another aspect of studying here.
There are a lot of public universities located in small towns, often called university towns, and it is really difficult to find a part-time job in the initial six months. Balancing the part-time job and studies is also challenging if you have to travel to a big city for a part-time job.
I got lucky because I got a vacation job in the US army, which was fairly easy. I never struggled to balance my part time job and studies. But I knew fellow students who woke up early in the morning on frozen winter days, walked three kilometres to clean super markets on a daily basis.
Also Read| Engineering top choice for Indians studying in Germany: DAAD India
When I started my part-time job at Amazon in the city of Leipzig, I found the commute from Freiberg to be difficult because of the commute time and higher travelling cost. I had to travel 150 kilometres each day. The train ticket cost €25.
Because I am from a financially secure family, I managed my expenses during the covid pandemic without a part time job but with support from parents. Many others struggled during those days and had to extend their studies.
Jobs in Germany for Indians
But there are also a lot of opportunities here. The curriculum is up-to-date. The universities allow students to extend their semesters, to a certain extent, to do an internship. Doing such an internship helped me achieve more practical experience. It also helped me find a job.
In Germany there is a space for your opinion, feelings and expressions. You can ask a professor anything regarding the topics or put forward your ideas. An individual is respected in multiple ways, as a human and as an academic.
During my studies and internship, the university and the research institute I did my internship with gave me a chance to have hands-on experience on state-of-the-art technologies and instruments. Professors and scientific staff here appreciate responsible, independent ways of working. But they are also supportive in need.
My lack of fluency in German blocked me from finding a job or integrating into society. But during my final semester I joined an intensive German language course and also worked in a restaurant. Both gave me a chance to learn and practise what I learned. After learning the language, I had lots of calls for interviews.
I currently work as a study director in a laboratory in Landau in der Pfalz. People still often ask me where I'm from, but I focus on the future and on where I want to go.
---
Follow us for the latest education news on colleges and universities, admission, courses, exams, schools, research, NEP and education policies and more..
To get in touch, write to us at news@careers360.com.
More From Team Careers360