Engineering top choice for Indians studying in Germany: DAAD India
Engineering top choice for Indians studying in Germany: DAAD India
DAAD scholarships support about 1,500 Indian students pursuing different degrees in universities in Germany every year.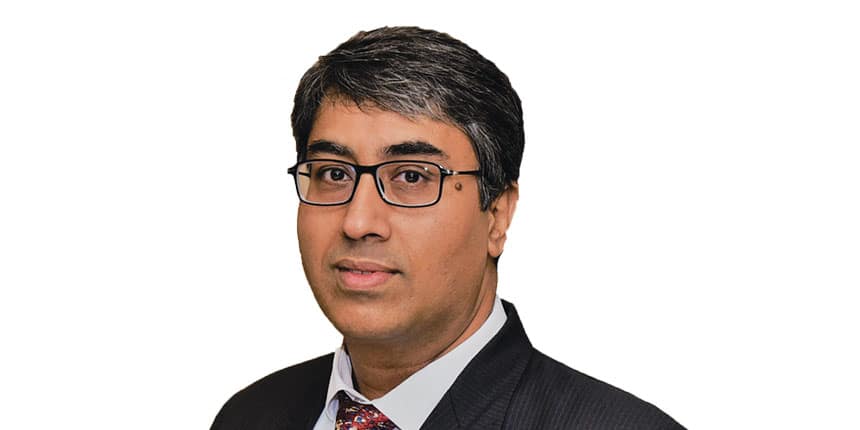 NEW DELHI: The German Academic Exchange Service (DAAD) has been offering a wide range of scholarships for Indian students and scholars for over 60 years. It funds "bi-directional movement" of scholars and academics between Germany and India and also funds projects by institutions. Apoorv Mahendru, head of marketing and deputy director, DAAD, spoke to Careers360 about funding and scholarships. Edited excerpts below.
Q. How is Germany different from other countries, like Canada, US, Ireland or Australia, as a study abroad destination?
The German system is comparable to global education but German education is state subsidised. This means public universities, which are a majority in Germany, do not charge tuition fees. Students have to pay only their living expenses. Studying in Germany is quite cost-beneficial for students, especially for a price sensitive market like India. Also, people associate Germany with high-quality education.
Q. In the last five years, how many students have been travelling to Germany for higher education?
Even during the Covid phase, we did not see any drop in the number of students enrolling in German universities. According to the latest numbers, during the winter semester of 2021, 34,134 Indian students enrolled in German universities. Five years ago, the number was approximately half. We have been witnessing 16-18% growth year-on-year for the last 20 years.
Q. What are the top courses or disciplines Indians pursue in universities in Germany?
Indians form the second-largest group of international students in Germany. Science, technology, engineering and mathematics (STEM) subjects are the most sought-after because German universities are known for technology. Close to 80% Indian students are pursuing masters in Germany with 10% each in bachelor's and PhD programmes.
A majority of Indian students go to RWTH Aachen University and Technical University of Munich which are globally-renowned.
Also Read | A Dalit student in Oxford University: Sumeet Samos on caste, merit, studying abroad
Germany has two kinds of universities – traditional and applied science. Traditional universities offer all courses at all levels and focus on theoretical aspects of knowledge. In 2021, 61% of Indian students chose traditional universities. The remaining 39% enrolled in universities of applied science (HAW). These are not into fundamental research but applied research and teaching. For those interested in PhD or research, traditional universities are a better choice; for those seeking a career in industry, HAW offers good possibilities.
In 2021, engineering was the top choice of Indian students followed by management and social studies, mathematics and natural sciences and other fields. Upcoming fields such as environmental engineering, engineering coupled with management and other interdisciplinary fields are becoming increasingly popular.
Around 2,000 programmes are offered by top-notch universities in English medium.
Q. What scholarships does DAAD offer? What should Indian students note before applying to German universities?
The DAAD provides PhD scholarships for master's degree-holders from all subject fields. Students must have excellent results, a promising research proposal, and a letter of invitation from a German professor or acceptance from a German university. Students also need to clear the scholarship interview in which they are evaluated by an Indo-German panel of subject experts.
If a scholar is already pursuing a PhD at an Indian university and would like to carry out a part of their research in Germany, a research grant for bi-nationally supervised PhD, popularly known as 'Sandwich Model PhD', scholarship is also provided.
For the master's-level, there are DAAD study scholarships in the fields of architecture, music, performing arts, fine art, design or visual communication and film. For bachelor's degree-holders from relevant fields, the DAAD offers Helmut-Schmidt-Programme which is a masters' scholarship in public policy and good governance.
Also Read| 'After learning German, I had many interview calls': An Indian on studying in Germany

Graduates with two years of work experience can consider the Educating Professionals for Sustainable Development (EPOS) scholarships for studying at select German universities.
DAAD also offers short-term programmes and the best-known is the Working Internships in Science and Engineering (WISE) programme. 40% of the individual scholarships are for stays of less than six months and 60% are long-term.
The scholarships are in the range of € 800-1,300 per month. Some may include travel costs. Some scholarships also provide family support.
DAAD scholarships aimed at degrees are normally announced around June-July of every year and have varying deadlines. Students must apply about a year before they plan to start their studies.
Further, DAAD constantly supports students even after the award of scholarship. Once in Germany, DAAD scholars are invited for scholarship-holders meets and workshops. After the scholarship tenure is over, they are treated as DAAD alumni and get support in the form of revisits to Germany for research, equipment grants, and others.
Q. How many students received DAAD scholarships in the last five years?
DAAD has been supporting approximately 1,500 Indian students, scholars and scientists every year for the past five years and this number has been constant. There may be some slight fluctuations.
Compared to the number of scholarships given to students from South Asia, Indians receive a larger number.
Q. Are there other scholarships, funding sources?
Germany has several other funding bodies and organisations. We have created a portal called the Funding Guide www.funding-guide.de which has a database of scholarships available through different German organisations.
DAAD has two kinds of funding possibilities: individual and institutional. An individual who fulfils the eligibility criteria can simply apply to DAAD for studies at a German institution and get an individual scholarship.
Students visiting German universities have to bear their living expenses including rent, insurance, travel, books etc. which costs €850-1000 per month (Rs 8-10 lakh per year). This is an estimated cost that an international student will have to bear, depending on the location. Larger cities tend to be more expensive.
The other larger chunk, that is 70%, is the project funding. It's for institutions who wish to enter into a collaborative agreement with a German institute. A majority of our funding happens through projects.
Q. How has the education environment in Germany shifted in the post-Covid world? Has the pandemic left any bottlenecks in the process?
We haven't seen any discernible change in student behaviour towards Germany. Even during Covid time, the number of students coming to Germany was growing although many universities were offering online classes and students had attended from India.
However, due to Covid, there are little bottlenecks in the visa issuance process. But the German embassy has been working on speeding up things.
Also Read | Study Abroad: 'Getting a full-ride scholarship should not be anybody's default plan'
Q. How much work are students permitted to do during and after the course in Germany?
For most of the applied courses in technology and management that most Indians opt for, compulsory internships are an important aspect. Generally, one semester and six months is devoted to the internships. Also, most internships are paid so students earn a little pocket money.
Students are allowed to work part-time on and off campus. A student can work a maximum of 120 full days – eight hours a day – in a calendar year or 240 half days, which is four hours a day.
Anyone who completes a degree from a German university is permitted to stay on a job-seeker visa or post-study visa for a period of 18 months to secure a job in line with the qualification the person has acquired in Germany.
Q. How do universities or the government provide support to international students?
Germany provides more financial support than any other country. Further, most universities have orientation weeks, buddy programmes where the students are allocated to international candidates to make their integration easier. International offices in almost all the German universities have dedicated staff to ensure that international students are able to integrate properly.
A major problem that people probably face when coming to Germany is the language issue. Mostly Indian students enrol in courses which are taught entirely in English. But for the coursework and to move ahead in day-to-day life, knowledge of basic German is important. This is what many students find challenging. However, universities also provide some language classes and basic intercultural training sessions.
Also Read | Study Abroad: Cost comparison for 5 top countries for Indians
Q. Are current events – such as the Ukraine war – presenting challenges?
There are definitely challenges that both the government and universities are facing. But the important thing here is that German universities are not in the business to make money, which is different from other countries that attract large numbers of students like the US, Canada, UK, Australia, and others.
Education is more business-oriented in these countries where they charge tuition fees from students and run their universities. But in Germany, universities do not charge tuition fees; they are not making any money from any student.
In the longer run, Germany is doing this because the young workforce is not available in the country with negative population growth. There are not enough people to fulfil the demands of the markets. Therefore, a qualified workforce needs to be built up for stability in the future.
We haven't heard anything worrisome on the [jobs] aspect. Germany's economy is built on small and medium enterprises and these enterprises are less prone to global changes. It's the larger corporations that might be feeling the pinch more. The small and medium enterprises, which also absorb most of the international students after their graduation, are market leaders in their own businesses and have a steady source of income. Hence, we haven't seen any dramatic reductions so far. But still, we don't have much data.
---
Follow us for the latest education news on colleges and universities, admission, courses, exams, schools, research, NEP and education policies and more..
To get in touch, write to us at news@careers360.com.
More From Sheena Sachdeva