Study in UK: Why Indian students are important to the United Kingdom
Study Abroad: Indian students are regarded as valuable contributors to the advancement of science and technology research in international campuses.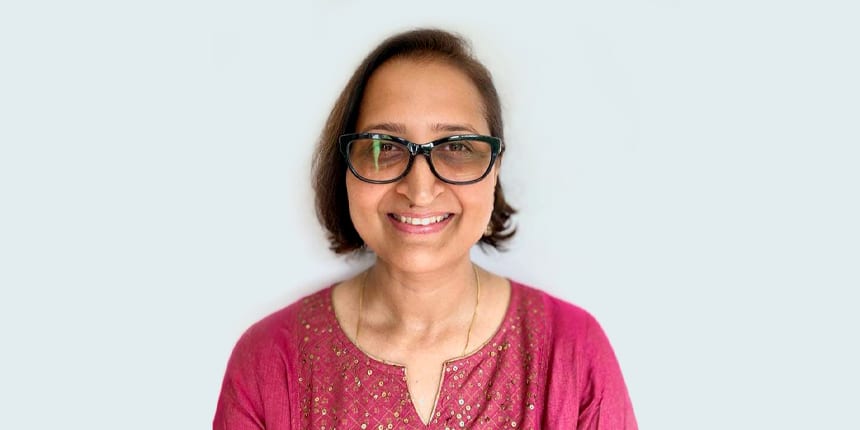 By Lakshmi Iyer
The United Kingdom has been globally recognised for its quality education, learning experience and solid academic curriculum. The statistics released by the British High Commission show that 1,18,000 Indian students received a student visa from July 2021 to June 2022, making India the most important recruitment destination for UK universities.
Rishi Sunak, whom many Indians hail as one of their own, is now at the helm of affairs in the UK, and there is further energisation of India's overall interest in the UK on all fronts. A new trade deal being negotiated between the two countries is being watched closely. With Brexit – the United Kingdom's exit from the European Union – the UK is hoping to engage more widely as an agile trade partner and India is hoping to benefit from that and the UK education export is very much a strand in this.
A recent survey suggests that over 57 percent of Indian middle-class families are inclined to spend on overseas education. Superior education and lifestyle, global career opportunities, and better salaries emerged as the top three reasons for middle-class families to consider foreign education which was for the longest time limited to just the richer Indians. UK offers all these and more and with enough funding sources becoming available, Indians are embracing more the idea of borrowing to secure their future via the education route.
Also Read | A Dalit student in Oxford University: Sumeet Samos on caste, merit, studying abroad
Eligibility, qualifications, work
Here are seven reasons that make the UK one of the best destinations for Indians:
1) Credibility: The UK hosts four of the top 10 universities globally and 81 of the top 1,000, according to the QS Global Rankings 2023.
2) Employability: The Post-Study Work permit under the new graduate route allows Indian students studying courses at UK universities to stay back and look for opportunities in the UK for up to two years after completion of their studies.
3) Eligibility: Acceptance of UK qualifications that allows all Indian students with degrees from the UK to pursue further studies, research, or employment back in India, in the private or public sectors.
4) Affordability: The one-year master's programme can be cost-effective and can offer an advantage to an individual not wanting to step away from the career ladder for more than 12 months. Plus, a recent announcement by Indian Institute of Management (IIM) Ahmedabad about phasing out its flagship two-year MBA programme has further strengthened UK's position as a one-year postgraduate degree provider. The rationale behind this is the constantly changing business landscape and increasing digitisation and a VUCA world. Experts feel what is learnt in a two-year programme may not be practically applicable by the time a student graduates. Prestigious two-year MBA programmes have witnessed their applications fall in 2022.
Also Read | Great step: New UK-India visa scheme hailed by student groups
5) Mutual Recognition of Qualifications: The two countries signed an agreement in April 2022 which the Union Cabinet approved, paving the way for more academic collaborations and student mobility. It is hoped that this will also help set up more joint and dual degrees between the two countries.
6) Streamlining Visa: The UK through the pandemic and beyond kept the communication channels open and worked hard to offer a reasonable student visa turnaround and has ensured India gets priority and super priority visa process, enabling individuals to secure visas within 48 hours. This has proven to be a blessing for students and the UK universities receiving them.
7) UK-India Young Professionals Scheme: Under the newly-introduced programme, 3,000 places annually will be offered to 18-30-year-old degree-educated Indian nationals to go to the UK to live and work for up to two years.
Study In UK: China and India
The UK, like every other recipient nation, has been reliant on China. With the middle kingdom shutting the world out during Covid and still not fully engaging, campuses worldwide have experienced a downturn in Chinese numbers. China is said to be encouraging its students to stay and pursue an education in Chinese universities who over the last two decades have aggressively climbed higher in the world university rankings. There is also the wariness of the western world to China over its perceived advantages in AI, IOT, EV and also its aggressive pursuit of resources in Africa and elsewhere in an effort to futureproof its ambitions. In this context, students from the largest democracy in the world are seen as valuable contributors to the advancement of science and technology research in international campuses.
Also Read | Studying Abroad: How much will it cost? Here are estimates for 5 countries
The post-Brexit UK needs to really invest in deepening its relationships beyond the European Economic Area (EEA) in an effort to build trade links and also research partnerships. The Indian economy, which is predicted to grow at over 7%, is a natural ally despite the complicated colonial past. Indian students have proven to be enormously valuable contributors to the growth of American prowess in STEM and in building some of the world's leading tech companies. UK could very well take a leaf out of that playbook and take advantage of an English-speaking, ambitious and quick-to-integrate population of youth who can contribute to secure its place in the knowledge economy.
Lakshmi Iyer is Managing Director, SI-UK, India operations
---
Follow us for the latest education news on colleges and universities, admission, courses, exams, schools, research, NEP and education policies and more..
To get in touch, write to us at news@careers360.com.
More From Team Careers360