STUDY IN INDIA: Is India ready to be a destination for foreign students?
STUDY IN INDIA: Is India ready to be a destination for foreign students?
'Study in India' programme plans to triple the number of international students on Indian campuses within the next four years. A good start for sure but the hurdles are far too many…

NEW DELHI, SEPTEMBER 26: Study in India is one of the most ambitious projects of the government along with 'Make in India' and 'Skill India'. The government has set an ambitious goal to quadruple its foreign student numbers to 2 lakhs from the existing 46,000 by the year 2023.
The Ministry of External Affairs (MEA) and the Ministry of Human Resource Development (MHRD) have jointly announced a slew of measures to attract foreign students to India. The government has also pumped in Rs. 150 crores for the scheme to facilitate internationalization of Indian higher education. It aims to make India a preferred education destination for foreign students and improve the soft power of the country with special focus on the neighbouring countries. It also wants to use it as a tool in diplomacy and rapidly increase the inflow of inbound international students to India through systematic brand-building.
The famed Indian IT sector is not just attracting global talent but also international students to India. Liuyagie, a Chinese national who has come to study Master's in Computer Science Engineering at SRM Chennai, says, "We came to study here as India's software and IT sector is very good. We also wanted to study in India as the cost of education here is low and we will get to learn English here along with understanding Indian culture."
In the initial stage, the programme focuses on attracting international students from select 30-plus countries across South-East Asia, the Middle East and Africa. The scheme envisages participation of select reputed Indian institutes/universities by way of offering seats to the international students at affordable rates, along with fee waivers to meritorious foreign students ranging from 100% to 25%.
Prof. J W Lobo, Director of International Students' office, Christ (deemed-to-be-university), who earlier served as the Regional Director of ICCR-Bangalore, says, "As per the government regulation, only 15% seats can be offered to foreign students, but I think even if we are able to fill 1% seats, we will have three lakh students. We have to have a plan for this, otherwise, we will remain as the second largest importer of higher education. But, going by the present approach, I don't think we will be able to reach this number even by 2030."

Challenges before 'Study in India'
Though the government has launched this ambitious programme and is also pumping in money, questions remain. Are we putting the cart before the horse? Can a marketing budget and scholarships alone drive the 'Study in India' without actually working at the ground level to make India an attractive destination? Is India ready to be a destination for foreign students?
This question becomes pertinent as India still lacks high quality and competitive educational programmes that match up to international standards. Besides, the agility needed to innovate with times and introduce future skills are lacking in much of our curriculum. This is an important reason because of which it has not been able to attract many foreign students. It also explains why despite having such vast higher education system, India has very few quality institutions While the number of quality institutions from neighbouring countries like China, Hong Kong and Singapore is constantly rising in the international rankings, India has been a laggard with the exceptions being few and far in between.
While interacting with students at various campuses Careers360 found that India certainly has an edge in terms of attracting students from foreign nations owing to its geographical proximity and economical educational opportunities. But, at the same time, students also feel that the examination system and teaching and learning process need some improvement. The present system of theoretical and one-dimensional nature of Indian education system, when compared to the application-based system of the developed world, is dissuading students from choosing India as a destination for education. Besides, the complex visa process coupled with lethargic bureaucracy also puts off aspirants.
Making India safer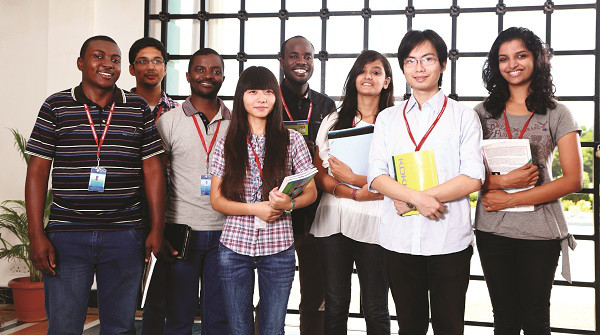 India with its embedded ethos of welcoming foreigners has followed the path of 'Atithi Devo Bhava' thus attracting foreign students for centuries. But in the past few years, there have been incidents which might deter potential candidates from pursuing education in India. The stray incidents of violence against foreigners, especially with students from African countries, have sullied the image of the country. However, the extra measures being taken by respective university administrations with support from local police and other authorities have assuaged the foreign student community to some an extent.Christy Vissen, who is from Australia and currently enrolled in Amity Institute of Wildlife Forestry said, "I came to India as I can gain a lot of knowledge related to my field here, it was my first choice. There were some concerns raised by some people about India but I have been fully safe here and so far have not faced any issue related to safety."
"The university has taken extensive measures to address the need for vigilance and security. The campus is fully CCTV-enabled to cater to the safety requirements of the students and staff. We also have an anti-ragging department to keep an eye on related issues," said Ashok Daryani Director-International Relations, Sharda University.
The 'Study in India' initiative seems to be a perfect start and it does address a few of the above concerns. However, India has to take several measures before it is ready to become an educational destination for foreign students.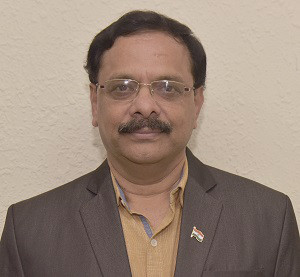 Suggesting measures to attract students from new destinations, Dr. C. Vijayakumar, Director, International Relations, VIT University, said, "I think 'Study in India' or SII is a good initiative, however, I feel that there is need for change in approach as approaching universities are not yet sure how many free seats they have which can be offered to foreign students. Students typically opt for free seats than going for seats with 50%, 25% or so on the concession. If we want to attract students from countries from where we do not have any representation right now, it would be a good idea to offer free seats to students to these countries, as these children will be our ambassadors. But, what is happening right now is that all these seats are being offered to students from neighbouring countries like Nepal, Bhutan, Bangladesh."
It is a welcome sign that the government is now looking to aggressively promote India as a higher education destination. There is also a need to create central databases about Indian universities and colleges and the different courses offered by them.This centralised database will play a crucial role in attracting international students by helping them make an informed choice.
"It is a good idea to have a programme like this, but this is not based on any reality. On one side we are inviting foreign students, on the other side, we have so many visa and other restrictions in place. India is such a vast country, we get less than 50,000 students every year, out of which one-third are in Karnataka. This has happened because of historical reasons, efforts made by ICCR, but the so-called big universities have not made any effort to attract foreign students to the country," said Prof. Lobo.
India definitely has a lot to offer in terms of higher education and it requires higher education institutions from both the public and private sector and various government agencies to work in tandem. The increase in the number of foreign students will also have a bearing on improved rankings of India's higher education institutions and Indian students will also get international exposure.
Stay updated with latest Education News