Telangana Government promotes Class 1 to 10 students without examination
Telangana Government promotes Class 1 to 10 students without examination
A total of 53,79,388 students of Telangana Class 1 to 9 have been promoted without exams due to the COVID-19 pandemic.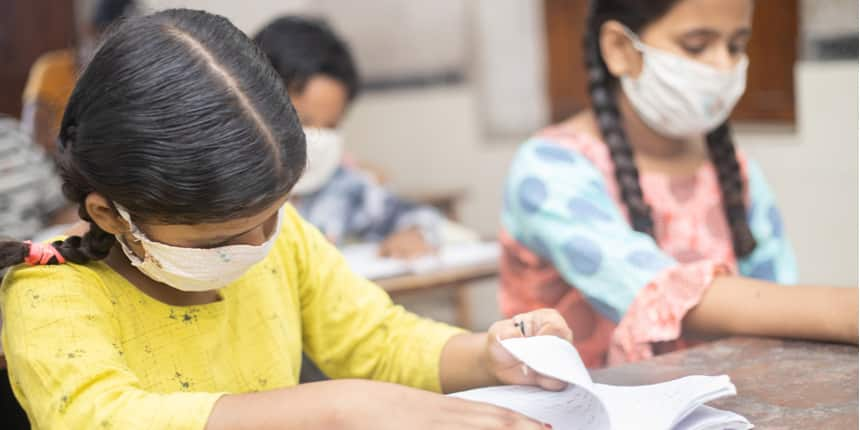 NEW DELHI: Telangana government has promoted the TS SSC students without exams this year. The Chief Minister, K Chandrashekar Rao, has announced that due to the prevailing situation of COVID-19 in the state, 5,21,392 students have passed the Telangana SSC exams. In addition to this, a total of 53,79,388 students of Classes 1 to 9 have also been promoted to the next class.
Latest: Top Courses after 10th Class, Download Free!
Don't Miss: Which Stream is Best after 10th Class? Know Here
Also See: 10 Best Scholarships for Class 10 Students, Check Now
The chief minister also said that the Telangana government will review the ground situation of COVID-19 on June 1, 2021, and then decide about the reopening of the schools and junior colleges.
The Telangana government has announced the summer holidays for school and junior college students from April 27 to May 31, 2021.
తెలంగాణ రాష్ట్రములో ఏప్రిల్ 27 నుంచి మే నెల 31వ తేదీ వరకు వేసవి సెలవులు ప్రకటిస్తున్నట్లు రాష్ట్ర విద్యా శాఖ మంత్రి పి. సబితా ఇంద్రారెడ్డి వెల్లడించారు. @SabithaindraTRS

— IPRDepartment (@IPRTelangana) April 25, 2021
"The marks of Class 10 students will be evaluated on the basis of "objective criteria", which will be developed by the Telangana SSC board. If any candidate is not satisfied with the marks awarded to him/ her, they will have an option to appear for the Board exam 2021. These exams may be held after the situation normalizes," said Ramachandran, special chief secretary of the Telangana government, according to a tweet by ANI last week.
Earlier, the TS SSC exams were scheduled to be conducted from May 17 to May 26, 2021. However, the Telangana SSC exams were cancelled due to a surge in COVID-19 cases in Telangana.
Write to us at news@careers360.com.