UCEED and CEED 2021 - Know mistake to avoid on exam day
UCEED and CEED 2021 - Know mistake to avoid on exam day
Test-takers must avoid the most common mistakes that they make under pressure and stress.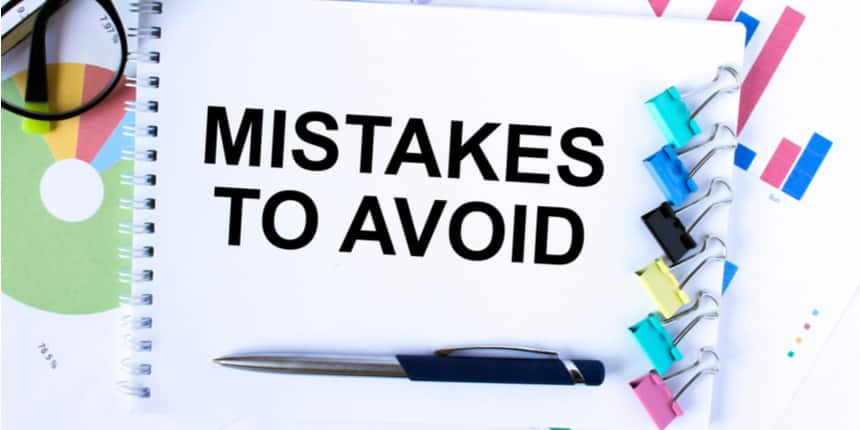 NEW DELHI - Test-takers are likely to make silly mistakes because of apprehension and exam stress. Aspirants tend to get nervous and anxious on the exam day which ruins all the effort and hard work. To avoid making silly mistakes, students need to remain calm and motivated. Students must be aware of the common mistakes which most of the test-takers made during the exam. Knowing the clear cut exam tactic can help in cracking the CEED UCEED 2021 with a good score.
Undergraduate Common Entrance Examination for Design (UCEED) and Common Entrance Examination for Design (CEED) is one of the most competitive design entrance tests conducted once in a year. IIT Bombay will conduct CEED UCEED 2021 tomorrow from 9 am to 12 noon in various exam centres.
Report on time
Students must show up to the UCEED CEED 2021 exam centres within the reporting time. They must reach the exam centres for at least 2 hours before the exam. Being late for the UCEED CEED exam may create unnecessary chaos and rush which may adversely affect the performance in the exam.
Read the questions properly
Candidates must not get fooled by complex image questions. It may look difficult to solve however, they are quite similar to the normal geometric questions. So test-takers must properly read the question and try to understand before giving the response.
Be Calm
Those appearing for UCEED and CEED 2021 exam must remain calm and confident. Nervousness may completely ruin the performance though the candidate is fully prepared. A positive mindset is a must to make the brain work at its best. Aspirants must have confidence and believe in their knowledge while answering the questions during the entrance test.
Do not spend too much time in one question
Test-takers are getting 180 minutes to complete the exam. Taking too much time in one question will end up missing out or overlooking other questions. Candidates must spend 1.5 - 2 minutes on average in one question. If the question seems tricky or taking more than 2 minutes, then leave the question immediately and proceed to the next question.
Read the instructions carefully
Test-takers must carefully read the instructions mentioned in the CEED UCEED 2021 admit card. Aspirants are mandatory to abide by the rule prescribed by IIT Bombay during the entrance test. Test-takers must also read the instructions given in the screen after logging in to the system.
Write to us news@careers360.com
Know More About

Download Exam Brochure