UGC Guidelines on Exams: Supreme Court reserves verdict
UGC Guidelines on Exams: Supreme Court reserves verdict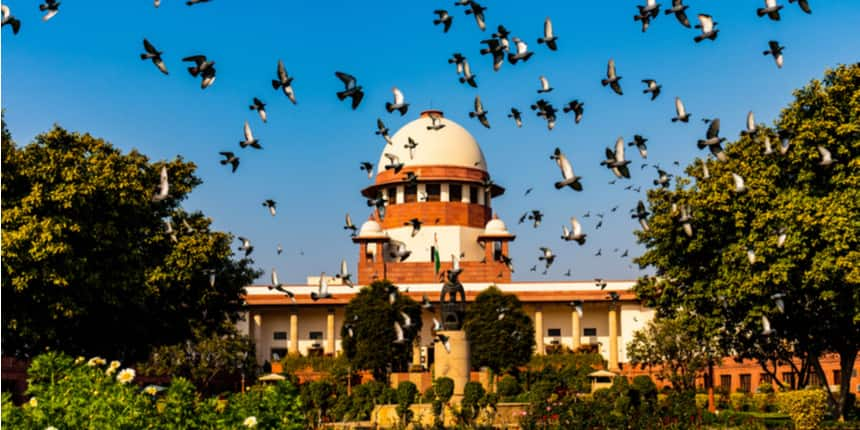 NEW DELHI: The Supreme Court of India has reserved its order on petitions challenging the University Grants Commission's guidelines on final year exams. A batch of petitions as well as several states had sought cancellation of final-year university examination. The Supreme Court has asked all the parties to file their written submissions, if any, within a period of three days.
The Supreme Court also clarified that interventions are not being permitted, while hearing a petition challenging UGC exam-related guidelines. The case was heard by a three-judge bench of the SC, comprising justices Ashok Bhushan, R Subhash Reddy and MR Shah.
Justice Bhushan during the hearing observed that the students cannot decide their welfare, authorities can decide their welfare. As reported by Bar&Bench, he said: "There are two parts in play here, one is UGC laying down the guidelines and standards, and the other is States declaring that they cannot allow holding of exams." Justice Bhushan also added that the question also here is that declaration of results without holding of exams may not be within the domain of the Disaster Management Act.
Justice Reddy asked if cancellation of exams would not lead to dilution of standards.
Supreme Court on UGC: Against exams
Last week Odisha informed the court that it has decided to cancel final year examination. Before that Maharashtra and Delhi had made their stand against the UGC guidelines clear. The advocate for Odisha said their stand was the same as senior advocate Arvind Datar's who is representing Maharashtra. Datar argued that while UGC can lay down standards, it has no jurisdiction as regards the conduct of exams per a judgment of the Constitution Bench. He also said that while the committee consulted the Vice-Chancellors of technical universities, in Maharashtra, no ministers, nobody was consulted.
Senior advocate Jaideep Gupta, representing an association of teachers from West Bengal, argued that the UGC guidelines of July 6 is not a statutory document. "Mandating the exams to be held by September 30 is unreasonable," he said, reported Live Law.
The advocate representing 31 students who have appealed for cancellation of final year examination, Alok Alakh Srivastava, has submitted synopsis before the SC, where it has mentioned that the final year guidelines are in violation of various sections of UGC Act 1956 and that they were framed without consultation with institutions.
UGC SC hearing: For Exams
Senior advocate PS Narasimha argued that for many students who wish to study abroad or pursue further studies, final exams are necessary. Narasimha argued that it may be unfair to assess students on their performance in the first two years. He argues not everyone studies throughout the course. Bar&Bench reported him saying, "Students put in a lot of hope in the final exams."
Solicitor General Tushar Mehta, arguing in favour of UGC, said that many of the universities have conducted the exams in online, offline and in hybrid mode. Mehta said, "Final year is the degree year, exams cannot be done away with."
The matter came up for hearing twice last week on the petition filed by final year students demanding cancellation of final year examinations directed by the University Grants Commission.
Yesterday, the Supreme Court dismissed a petition filed by 11 students demanding postponement of NEET and JEE examination scheduled in September.
While, the Union Education Minister, Ramesh Pokhriyal 'Nishank', once again defended the decision of UGC on final year examination and expressed satisfaction in the way universities have so far conducted the examination.
Also read:
Write to us at news@careers360.com