UGC Prevention of Plagiarism Regulation 2018: Stringent measures, severe punishments
UGC Prevention of Plagiarism Regulation 2018: Stringent measures, severe punishments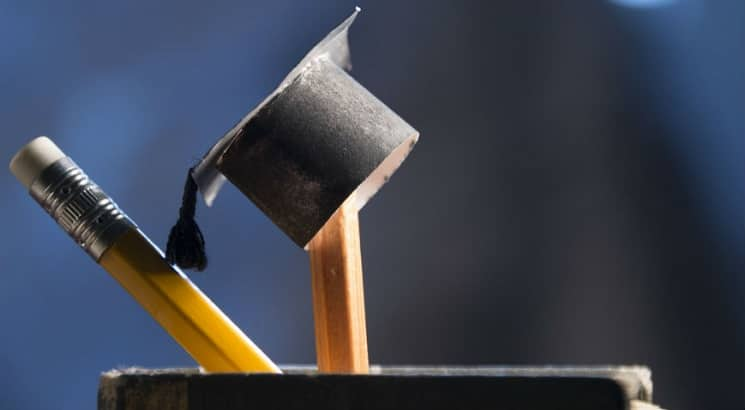 NEW DELHI, MAY 16: Beware! Plagiarism in academia and research might land you in serious trouble and even cost your job, as per a UGC approved draft regulation that has been sent to Ministry of Human Resource Development.
With increasing cases of plagiarism in the higher education sector, there were voices being raised by various academics to solve this problem as it was turning into 'Achilles heel' for the higher education and research in the country. The University Grants Commission (UGC) has recently approved the UGC (Promotion of Academic Integrity and Prevention of Plagiarism in Higher Education Institutions) Regulations 2018. The Draft has been sent to the Ministry of Human Resource Development (MHRD) for approval.
The draft regulations which provisions strict punishment ranging from revised script writing to termination from academic position and removal from academic jobs, might become a deterrent for researchers towards plagiarism.
Plagiarism: A dent on Research credibility
The plagiarism has been a menace that has bought disrepute to the academic and research credibility of many renowned institutions. Many top-level academicians have also been found plagiarising for their research projects in past.
Sample this:
*Dr. Chandra Krishnamurthy, former Vice-Chancellor of Puducherry University was removed on plagiarism charges
* Prof Deepak Pental, Former Delhi University Vice-Chancellor was detained by Delhi High Court over allegations of plagiarism, cheating, and forgery
* Seven professors from Stanford University wrote to the then President of India APJ Abdul Kalam against S Rajput, the then VC of Kumaon University. He was termed as 'Serial plagiarist'
*Prof Appa Rao Podile, Vice-Chancellor, The University of Hyderabad came under fire last year after he admitted to plagiarism in three research papers co-authored by him in 2007 and 2014
*Somesh Kumar Mathur, an associate professor at the IIT Kanpur was found to have plagiarised extensively in his academic writings
The draft bill seeks to hit on the root of this bad practice in academia. Dr. Anil D. Sahasrabudhe, Chairman, All India Council for Technical Education (AICTE) speaking about the Draft Regulation at the 'Academic and Research Integrity Conclave' in New Delhi termed it as a 'positive aspect of the change' in the higher education in India and said that the faculty and researchers indulging in plagiarism will be punished as per the new UGC regulations.
The New Regulation
Though the cases of plagiarism in academia are not only confined to India or any particular region, it is spread worldwide. However, academic institutions all over the world have a very robust system in place to check plagiarised content. With the advent of technology, the task became easier as a document can be uploaded online and immediately it tells to what extent the content is plagiarised and also informs about the source from it has been copied.
But, India has lagged behind in implementing such system, though in past few years some universities at their own level have started using software like Turnitin, Plagiarisma, etc. The UGC has now asked all the institutions to develop a policy on plagiarism and get it approved by relevant statutory bodies and display it on their official websites.
According to the UGC, the new Regulation is aimed at promoting academic integrity and prevention of misconduct, the aim is also to bring awareness about plagiarism among the academics and students as many of the students are not even aware consequences of plagiarism.
The Draft promulgates for strict action against teachers and students found guilty of plagiarising. This also has provision for dismissal from an academic position or job.
The Association of India Universities (AIU) has lauded the UGC for stepping ahead towards implementation of anti-plagiarism tools through its various forums. Dr. Furqan Qamar, Secretary-General, AIU said that Plagiarism in any form is not right and we have been asking universities to use anti-plagiarism tools for promoting healthy academic and research environment. This is a good move on part of the UGC and we are hopeful that it would be able to check cases of plagiarism.
Stringent Clauses
As per the Draft, students will be asked to submit a revised script within a stipulated time period not exceeding six months if the plagiarism is to the extent of 10 to 40%. For cases where plagiarism is in the range of 40-60% of the content, student shall be asked to submit a revised script after a time period of one year but not exceeding eighteen months. However, for similarities above 60%, registration of a student may be cancelled for that course.
Dr. Rupamanjari Ghosh, Vice Chancellor, Shiv Nadar University says that the plagiarism can only be stopped when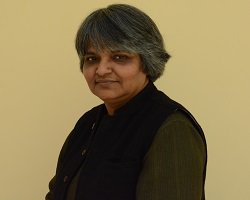 the students are communicated properly on this right from their school days. "The main problem is that students are often not aware of what constitutes plagiarism and the seriousness of this offense. In the school system, it is a widespread practice for students to go online and copy information for an assignment, and nobody even insists on citing the original source!" she says.
"Ethics should be a part of the University's core curriculum to raise student awareness about correct academic practices, and the best software tools should be made available to the stakeholders for checking plagiarism in all documents, including Ph.D. theses, that are meant to be original works," Dr. Ghosh said.
The Draft proposes equally severe penalties for faculties and researchers. If similarities is found for 10% to 40% of the content, the researcher will be asked to withdraw the manuscript submitted for publication and shall not be allowed to publish any work for a minimum period of one year. In case of similarity in the range of 40-60%, a guide will be asked to withdraw manuscript and they shall not be allowed to publish for a period of two years, there will be no annual increment for a year and they shall not be allowed to supervise any scholar for a period of two years. For plagiarism of over 60%, the faculties can be barred from the salary increment process. They will also not be allowed to publish and supervise for three years and repeated offenders may have to lose their job.
The way forward
According to UGC, the whole idea behind having a Regulation is to create an academic awareness about responsible conduct of research, study, project work, assignment, thesis, and dissertation, promotion of academic integrity- and prevention of misconduct including plagiarism in academic writing among students, researchers, faculty- and other members of academic staff.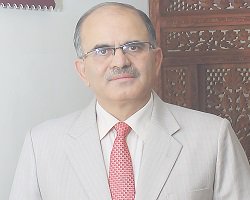 Dr RL Raina, VC, JK Lakshmipat University discussing about the problem of Plagiarism says, "Plagiarism is not one of the very complex and serious problems faced by the students from all around the world. It's easy to find information, but it's not always easy to add that information into your paper without falling into the plagiarism trap. Students are concerned about this because they are required to make each and every assignment and essay plagiarism free, this carries major proportion of their marks, considered as a serious academic and intellectual offense, plagiarism can result in highly negative consequences such as paper retractions and loss of author credibility and reputation."
Dr Raina further further added by saying, "The digital age too affects plagiarism. Researchers have easy access to material and data on the internet which makes it easy to copy and paste information. It is thus imperative for researchers to increase their understanding about plagiarism. In some cultures, academic traditions and nuances may not insist on authentication by citing the source of words or ideas."
It is yet to be seen to what an extent the Regulation will be able to check plagiarism in India as till date there has been very liberal approach on this issue. Thus, it is crucial to develop systems to detect plagiarism and to set up mechanisms to prevent plagiarism and may be the provision of severe punishment might work as a deterrent. It is also important to make people aware of the benefits using anti-plagiarism tools.
Many universities have already taken steps towards this. For example, Jamia Millia Islamia is among the first few Universities to use anti-plagiarism software and as per the university administration, it has helped in improving the quality of output. Prof Saima Saeed, Media Co-ordinator, JMI talking about the benefits says, "We have been using anti-plagiarism software for over four years and this has helped the student and teaching community at large, the Ph.D. students have to submit Turnitin report along with their thesis on the number of words that have matched. The university conducts workshops on the regular basis to make students and teachers aware of the benefits of using this software."
Though the 'Promotion of Academic Integrity and Prevention of Plagiarism in Higher Education Institutions' Regulations 2018, is yet to come in force, experts believe it is also necessary for universities to incentivize research projects so that serous time and energy can be devoted for the same. At the same time, regulatory body will also need to see universities which are not in the position to afford anti-plagiarism software are helped to get right kind of training.
---
Follow us for the latest education news on colleges and universities, admission, courses, exams, schools, research, NEP and education policies and more..
To get in touch, write to us at news@careers360.com.