Unlock-4: Schools gird up for reopening, parents wary
Unlock-4: Schools gird up for reopening, parents wary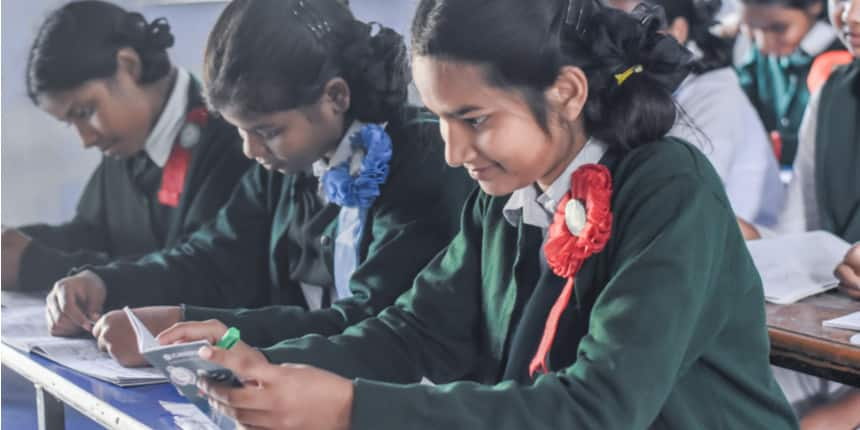 NEW DELHI: Schools may be allowed to reopen partially from September 21 but Hyderabad parent, Seema Agarwal will not send her daughter, in Class 9, to school. She is "still not comfortable sending even for partial reopening", she said, arguing that many schools "would not have the updated infrastructure or the precautionary measures to combat the pandemic".
On September 8, the central government announced that schools will be allowed to reopen partially from September 21 for Classes 9 to 12. Ever since the decision was made parents have been unsure about its feasibility.
Another parent, Sijo Sebastian, fears this partial reopening will lead to school starting for other classes as well. He agrees with Agarwal's stand. Even if schools open for junior classes, he won't be sending his son who attends a private school in Bengaluru, Karnataka. He disagrees with the decision to open in general.
"Schools were closed in Bangalore in March, at that time the reported cases were less than 100," Sebastian said. "Now, they are reconsidering to open the schools when the number of cases are above 5 lakh. What is the logic behind that?"
One section of private schools has welcomed the decision as necessary for the children's future; another has readied itself with hand sanitisers, oximeters and ban on libraries and laboratories but is still unsure about enforcing social distancing. Parents are almost uniformly wary and even allege that the schools' enthusiasm for reopening may be linked to their ability to charge full fees.
State-specific guidelines
Although the central government guidelines outline general precautionary measures, the state governments are yet to come up with state-specific guidelines for schools to reopen.
"We are mostly ready with the required safety measures as mandated by the central government's standard operating procedure (SOP). But the education department in Karnataka has not released each individual SOP for all types of schools." Shashi Kumar, general secretary of the Karnataka Associated Managements of Primary and Secondary Schools.
However, schools are still awaiting the state government's guidelines even though the date of partial reopening, as mentioned in the central guidelines, inches closer.
Schools have said that they are ready with the necessary precautions for conducting classes as per the guidelines but concede that more clarity is needed from the states
"Schools are ready but if there are any additional guidelines in Delhi, we will need two or three days to prepare for that," said RC Jain, president of Delhi State Public Schools' Management Association.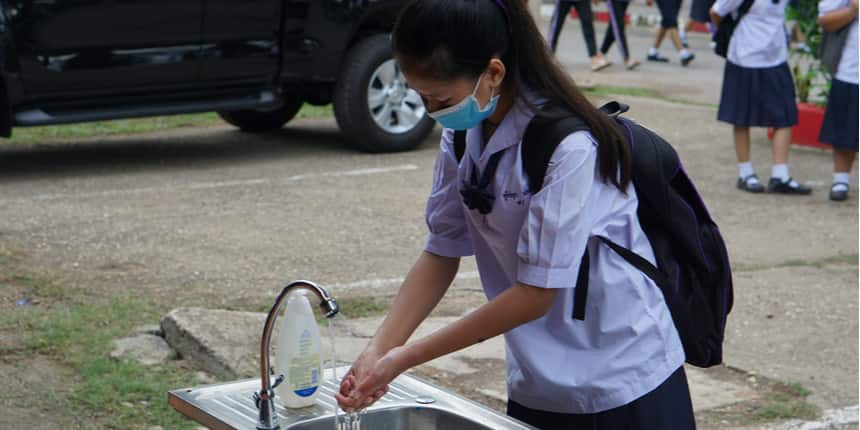 Handwash facility in a school (Source: Shutterstock)
Schools and social distancing
The central government guidelines say that attendance of these classes will be on a "voluntary basis".
"We have drafted a letter of consent and will send it to all the parents.They can reply online or offline. We will have to look at how it goes for Classes 9 to 12 and then based on that take a decision on whether schools can be opened for students of the lower classes as well by October," Jain added.
Either way, schools are gearing up. "We have taken all the necessary precautions such as keeping thermometers, oximeters, hand sanitizers and other required equipment in the system. We are regularly sanitizing the building." said Shashikumar who is also the principal of Blossoms School in Karnataka. "Social distancing will be the big challenge. Apart from distance all other things can be accounted for. As of now no laboratories or libraries will open. It is just about content and clarification," he added.
Parents are sceptical about schools being able to maintain social distancing. " Students will definitely go and meet each other. Inside the schools, teachers may try to instruct students to maintain the social distance but outside schools nobody will bother, " said Anubha Sahai, president of India Wide Parents Association. To an extent, some school administrators admit this will be a challenge.
"You cannot avoid certain interactions. If I ask teachers to just send one student to the washroom at a time with different classes there will be a group. Moreover, children love to break these rules, that can only be helped to a certain extent. We cannot go into the washroom and monitor them," said Ramesh Chanappa, principal of Suma Public School, Karnataka.
Despite the misgivings, many school authorities see the new guidelines as necessary.
"The schools are anyway not opening full-fledgedly. The new guidelines only allow students to come to schools which were not there earlier. Moreover, only 50% of the staff are allowed to attend," pointed out RC Jain. "COVID-19 will not go away soon….Our online system will not run for a long time because children will be under stress and in several places there are cases of the medium being misused."
'Not comfortable sending'
Despite the assurances, parents are still sceptical.
"They are saying that schools will be prepared for everything. If the kid is found COVID positive they will isolate him/her. That is fine because their duties are over after that but what happens after the child is isolated? Who is going to take care of him/her? What is the contingency plan in place. Will the schools take care of that?" Sebastian asked.
Certain school authorities agreed that it will be difficult to open schools, even partially.
"I don't think Maharashtra will be opening schools anytime soon.Maharashtra is in a very bad state in terms of COVID-19 cases. Parents will not be sending the students even if the schools open, there are lakhs of cases every day, why will they send their children during this?" asked Rohan Bhat, chairperson of Children's Academy of Schools, Mumbai.
Private schools and "corona fees"
Some parents allege that private schools are stressing on reopening just to collect fees. Others complained that schools in the metropolises have been charging parents for services children have not been using during the lockdown.
"Certain schools have been asking thousands of rupees from parents as transportation fees and other COVID-19 related procedures despite the government repeatedly issuing circulars saying that schools should only collect tuition fees. They charge everything from the tuition fees to loan interests from students and on top of that they are charging extra fees in the name of the pandemic, "said Sebastian.
Sebastian, himself, had to scamper for another school amid the pandemic as a well-known private school in Bangalore expelled his ward in retaliation for asking the school to follow the government rules and registering complaints with the authorities.
"My kid was blocked from the online classes just because I refused to pay the extra fees demanded by the school, which is against the government rules. I asked them to comply with government orders but they have expelled my kid after my repeated refusal to pay the fees," he said. "There are several kids who have been blocked from taking classes because they have not paid the extra fees."
Also read:
Write to us at news@careers360.com.