Uttarakhand MBBS students demand 'reasonable' fees after 800% hike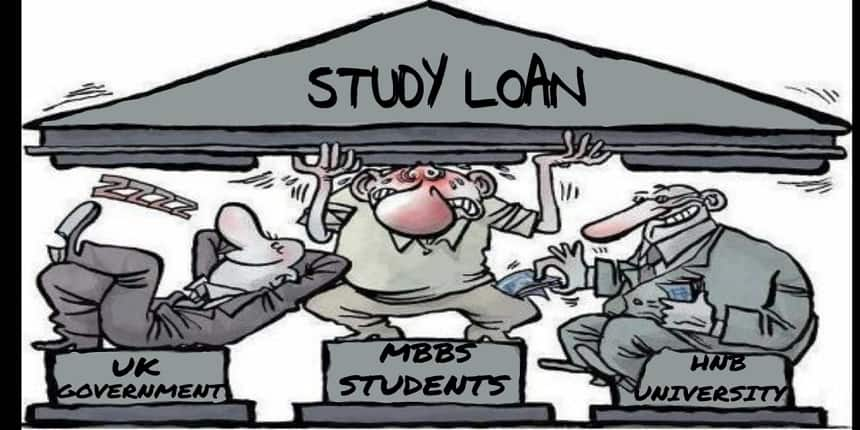 NEW DELHI: "Last year we took money from relatives, friends and other sources to pay the fee, but this year it is next to impossible," said Rashi Gupta, first-year MBBS student at Government Medical College, Haldwani, Uttarakhand. Many are in a similar predicament due to a policy change introduced by the state government.
Recommended :
Get important details about Government Medical College, Haldwani.
Download Brochure
In June last year, the Uttarakhand Government abolished the "bond system" by which students who agreed to serve in the state for a few years upon graduation could study at a discounted fee. The withdrawal resulted in the annual fee shooting up from Rs 50,000 to Rs 4.26 lakh -- an increase of over 800% -- in two of the state's three government medical colleges, the highest in the country for state government colleges.
Students like Gupta, and their families, were instantly thrown into crisis. The decision was announced mere days before counselling, or the process by which students are assigned seats, began. This resulted in students making last-minute arrangements to organise funds.
"We have written to the chief minister to look into our concerns as every student cannot pay Rs 4.5 lakh, but so far there is no response," Gupta told Careers360. The coronavirus outbreak and the lockdown enforced to manage it have further weakened the financial condition of the students.
What is the 'bond system'?
When Uttarakhand became a separate state in 2000, the state government started asking students of its medical colleges to sign bonds committing to work in the state. This was a measure to improve healthcare in the hill areas and is a common practice in several states.
As per this arrangement, MBBS students studying in the medical colleges of the state would have to serve in the hilly areas of the state and, in return, they would avail subsidised fee from the government. The fees of students who signed the bonds were kept at about Rs 15,000 per year, while that for students not signing the bond was Rs 2.5 lakh. In 2010, the annual fees for non-signees was increased to Rs 4.26 lakh.
Last year, the government announced that the number of doctors in hilly areas was sufficient and decided to scrap the bond system. On June 26, 2019, Uttarakhand Government abolished the bond system from the two important medical colleges - Dehradun Medical College and Haldwani Medical College.
"We are not asking the government to reduce the fee to Delhi or Tamil Nadu's levels [both charge less than Rs 10,000], but it should be reasonable. Our neighbouring state which is also on hills, Himachal Pradesh, charges Rs 40,000 and there is no bond system," said Kamal Gahtori, an MBBS student from the Haldwani college, who comes from a farming family. "This huge fee will not be easy for us to pay."
Loans are difficult to secure as many banks ask for land papers or other property as surety. Some banks also refuse loans of over Rs 7.5 lakh to people from rural areas. The five-year MBBS course in Uttarakhand would require around Rs 21 lakh, .
However, the bond system was retained for the third medical college, Veer Chandra Singh Garhwali Government Institute Of Medical Science and Research, in Srinagar, in the Garhwal region of Uttarakhand.
'Did not work on NEET for this'
"We did not work hard to prepare for NEET and get into a good government medical college just to pay this high fee," said Anjali Bhatt, another first-year student at the Haldwani college. "The previous fee structure of 4.26 lakh with the bond system was justified. But, now when it has been removed, they should create a uniform fee structure for everyone. Many of us cannot pay Rs 4.25 lakh as the annual fee."
Anchal Bhusal, a first-year student at Dehradun, is finding it hard to pay the fee. "We appear in NEET so that we can pursue MBBS in a government college charging an affordable fee. But, the government is forcing us to pay such a high fee," she said. "Till 2018 the fees was upto Rs 50 thosand annually. But just two-three weeks before the counselling and admission procedures the fee...was increased abruptly." She added that her college had issued a notice to pay the next year's fee by July 31. "But none of us paid it," she said.
Medical college fees and states
Since last year, students of two medical colleges have approached various authorities demanding a reasonable fee structure for MBBS. With this hike of last year, the MBBS fee in Uttarakhand is the highest in the country, for government medical colleges.
Neighbouring Uttar Pradesh charges Rs. 18,000 annually and Himachal Pradesh, Rs 40,000 per year. The lowest MBBS fee charged in the country is by Delhi (Rs 240), Bihar (Rs 4,000) and Tamil Nadu (Rs 6,000). Till Uttarakhand unseated it, Madhya Pradesh charged the highest fee, around Rs 1 lakh. Maharashtra charges around Rs 85,000.
Uttrakhand students are demanding that the fee structure of MBBS courses should be similar to other states in the country, and not like private medical colleges.
A senior official of the Haldwani Medical College on condition of anonymity said, "The government has kept the bond system of one college, Srinagar medical college, and if any student wants to avail that facility they can apply for that college."
Careers360 tried reaching out to the heads of two medical colleges but there was no response.
Also read:
Write to us at news@careers360.com
Know More About
Rating
4.0/5
Download Brochure