Vizag to host international ed-tech conference in November
Vizag to host international ed-tech conference in November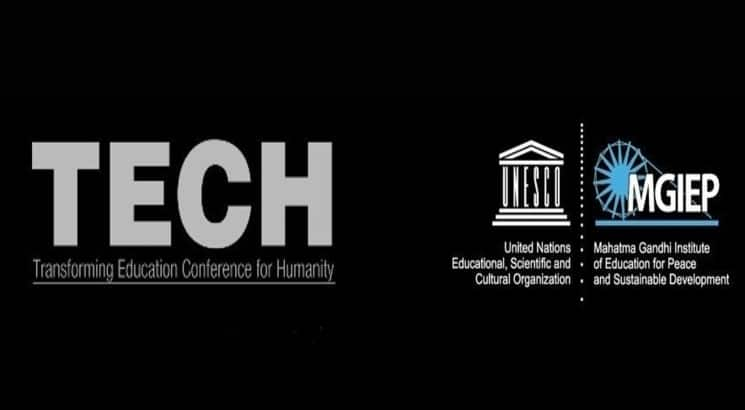 NEW DELHI, OCTOBER 12: Targeted experts from academics, research, technology and multidisciplinary fields will gather to attend the international ed-tech conference titled 'Transforming Education Conference for Humanity (TECH) 2018' to be held in November in Vishakhapatnam, Andhra Pradesh.
"This year we have got a combination of neuroscientists, child development psychologists, educators, tech companies, gamers, policymakers and curriculum designers to TECH 2018. It will act as a platform for people who have never been able to come together, to assemble and put spotlight on digital pedagogies for fostering 21st-century competencies," Dr. Anantha Duraiappah, Director UNESCO-MGIEP, told reporters in New Delhi.
TECH 2018 is second in the series of five annual conferences to be organized by UNESCO Mahatma Gandhi Institute of Education for Peace and Sustainable Development (MGIEP) in conjunction with the Andhra Pradesh government. The conference will be held from November 15 to 17 and will focus on showcasing the role of games and digital learning in enabling a shift from transmissive to transformative pedagogies.
MGIEP is UNESCO's Category 1 research institute focused on Sustainable Development Goal 4.7 towards education.
TECH 2018: Conference Overview
The three-day meet will be preceded by pre-conference activities including workshops to be held on November 13 and 14, and a special high-level policy forum to be conducted on November 14, which will be attended by education ministers and senior-level bureaucrats from many countries.
Speakers from fields of digital learning, artificial intelligence, games for learning will be featured in the conference, including Jessica Lindl, Global Head of Education at Unity Technologies; Dan Shefet, Lawyer at the Paris Court of Appeal (France); Nara Lokesh, Cabinet Minister for IT, Panchayati Raj and Rural Development, Andhra Pradesh; Gregoire Borst, Professor of Developmental Psychology and Cognitive Neuroscience of Education, LaPsyDE and more.
This year TECH will see discussions around five major niches, i.e. 'transformative gaming and digital pedagogies for Socio-Emotional Learning', 'Beyond Four Walls of the Classroom', 'transformative gaming and digital pedagogies for STEM+', 'Artificial Intelligence and the Future of Education', and 'Institutional framework for application of digital technologies in education- towards surveillance or collaborative intelligence'. The proposals on these themes have been invited from those working in the field of education and technology.
Ed-tech ecosystem- The Hub
One of the key elements which will mark TECH 2018 is the establishment of Ed-tech ecosystem called intelligent hub which ensued with the MOU signed between UNESCO-MGIEP and state government of Andhra Pradesh. "This hub will be centered in Andhra Pradesh and will have seven divisions with 'science of learning' at its heart. It will have a team of researchers from multiple backgrounds like Neuroscientists, Child Development Psychologists, Educators, Gamers, etc. We will also establish a design university to produce skilled game designers, a special school for difference learning kids, a teacher training centre to allow B.Ed. students to gain training in digital pedagogies and also a skill-sector lab. It will also provide research space for Ed-tech companies. Another important part of this hub is the 'Global Certification Bureau' for certifying the products and research based on international standards," Dr. Duraiappah said.

Creating global standards in Digital Pedagogy
Another major development in the field of digital pedagogy will come in the form of 'VIZAG Declaration' in TECH 2018. "The idea is to create a global set of guidelines on digital educational mediums, to be developed by some of the best-known digital pedagogies experts. It is not going to be binding in nature but will act as a guide. It will not go into the content aspect but will rather talk about dimensions like- 'Is this content appropriate for this age,' 'How long the child should be exposed to the screen,' 'Is there any learning going on', etc." informed Dr. Duraiappah.
TECH 2018 is also going to launch 'CHIMind', an online curriculum development and learning platform with integrated AI and analytics, which is going to be open-sourced and free of cost for all. The conference is open for all education and technology enthusiasts ranging from policymakers, education technology specialists, educators, teachers, students, curriculum designers, gamers and ed-tech exhibitors.
---
Follow us for the latest education news on colleges and universities, admission, courses, exams, schools, research, NEP and education policies and more..
To get in touch, write to us at news@careers360.com.