Online Courses: When does soft-skills training help?
Online Courses: When does soft-skills training help?
While recruiters are skeptical about them, these courses often help close the cultural and social gaps between different groups of candidates or employees.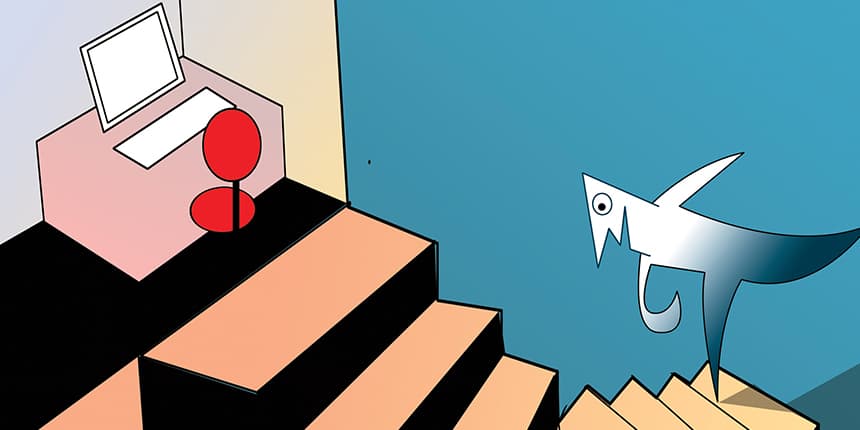 NEW DELHI: A course on "speaking effectively" is taught online over eight hours, costs Rs. 899 and fetches a certificate. It is open to all, with no pre-set eligibility criteria for joining.
Along with the proliferation of certificate courses in certain domains of technology and every sector they touch, there has been a rise in courses that get an applicant or new recruit ready for a life of employment.
In the world of skills training, these courses have a unique place. Exactly who a soft-skills course helps in a way that's concrete is a matter of some debate among recruiters. According to human resources experts, a certificate in any soft-skill is unlikely to be a factor in a job interview. "Soft-skills have to be modified and applied according to circumstances. There is no one correct way to assess these skills" said Vijaya Hegde*, a business analyst at a US-based technological company.
Neel Bhende, chief operating officer in a health-tech startup, agreed: "Proper knowledge as to whom you are approaching for your job, what post you are you applying to and whether you are fit for it is all that matters."
However, while the certificates may not hold much value at the point of recruitment, the skills themselves do. This explains why the number of these courses is rising. Indian Institute of Technology (IIT), Bombay, Udemy, Harappa, KnowledgeHut and many other platforms offer online certification courses on soft-skills. They cover attitude to work, communication skills and writing skills. Some help close social and cultural gaps between different groups of learners by addressing skill deficits left by lack of access to resources.
The courses last anywhere between a few hours and a few months and can cost as low as a few hundred rupees (from IIT Bombay, SWAYAM) or as high as Rs. 44,000 on Edx.
Personality trait or skill?
Human resources experts do find an absence of soft-skills in employees. They may lack communication or leadership skills. But how effective are courses in instilling them?
Isha Gupta, an HR consultant for 27 years, said: "For an interviewer, it takes five minutes to know a candidate's soft-skill level...Soft-skills are linked to inherent personality traits. And until and unless one tries really hard to change those traits no course will be of any help."
Bhende agreed. "You either have it or you don't," he said. Hegde believes that workplace problems related to soft-skills are best resolved through "general awareness or learning...in the form of team-building activities or casual conversations". "Holding specific training or introducing these skills as courses would only mean they will be completed for the sake of completion," she added.
Closing social, cultural gaps
However, the note on a "workplace communication" course that just concluded on IIT Bombay's MOOC platform, IITBombayX, describes a more complex objective.
"College students in India are given training in selected subjects within science, arts, and commerce," it says. "Due to low abilities of families to provide support facilities such as computers...and a majority of students being first or second-generation learners, students who graduate with a degree are not always able to find good jobs.... Students from elite backgrounds thus tend to have an advantage... This course seeks to address this gap by providing exposure and training for students to adjust and adapt well in a corporate environment."
The course covers "awareness of the cultural diversity of the workplace, the global work cultures, issues related to gender equity, and a basic sense of ethics and integrity". Similarly, another course it ran in 2019, "English for oral communication", addresses the specific challenges of adult Indian learners struggling to speak English.
Also, there are professions in which these skills matter much more than in others.
Sectors and evaluation
"For the sales team, HR team, public relations or customer services where you are actually facing the public, for such roles a certain soft-skills course might be helpful," said Gupta.
Coursera, for instance, offers a course on business English communication skills aimed at improving the ability to speak, write, and understand English at work. Similarly, Edx too offers a 'Professional Certificate in Communication Skills' programme that covers written and verbal communication and making presentations.
Then, there must be follow-up actions too. "If a person completes a course in soft-skills and is left back in the same environment, the chances of them using that learning is low, and it decreases exponentially further. But if there is some system to ensure that learning actually happens, either by a process of evaluation and then again evaluating in six months, [the training] might actually work," explained Gupta.
Similarly, Bhende believes that candidates must go for certification when it is required for the job, in the short term or long, and when the candidates themselves want to improve.
INTERVIEW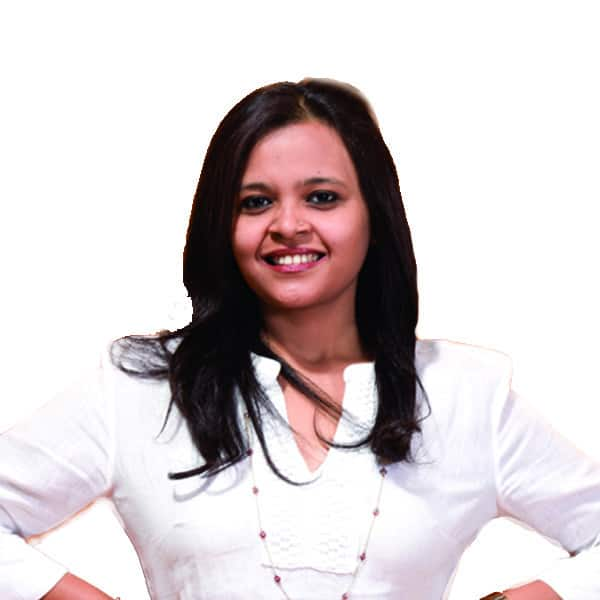 Shreyasi Singh,
Founder and CEO,
Harappa Education
Q. Why start an online skilling platform for soft-skills only? Is the demand that high?
A. Soft-skills are the foundation skills for success. There is greater recognition and acknowledgment of the fact that soft-skills are important; not having them leads to an individual as well as team's suffering. The Harappa founders feel that it is enough for their team to focus on this platform and build a large company with many learners.
Q. Are your clients the learners directly or do you also work with HR teams, educational
institutions?
A. There are three types of clients: campuses (undergraduate and postgraduate), enterprises of all shapes and sizes and individuals.
Q. Which soft-skills courses are most popular?
A. 'Speaking effectively' is the most popular one as people experience the pain of not being able to communicate properly the most, followed by 'thinking critically' and 'leading self' courses. A new free course- "embracing change" -- was added during the pandemic and has 1,80,000 enrollment, and around 10,000 participants completed the course. This course was taken by 4,000 campus learners and 32,000 corporate learners. For this course, the clients were 1,80,000 individuals, 12 campuses and 40 organizations.
Q. How are the courses structured and do different courses attract different groups of
learners?
A. Each course has two versions- one for students (18-24 years of age) and the other for professional individuals (say 27 and above). But it's not the age that matters. It's like an MBA, some go directly after graduation and some get job experience of a few years.
Q. Do these certifications or courses have any value for recruiters? Do they increase employability?
A. That's the hope that people will start giving acknowledgment, recognition and appreciation to these certificates from Harappa in the future.
Q. Are there specific sectors which value these courses more than others?
A. In the industrial segment, the service sector where there is a lot of client-facing work has a great demand for such courses, the Vodafone Shared Services India, for example. Also manufacturing is the new sector that is seeing high demand for communication skills.
Q. Has there been any increase in the number of takers due to COVID-19 and the lockdown?
A. Harappa was a very new company when the pandemic hit. The numbers were increasing and so it is tough to say whether it was the pandemic or the natural growth of the company.
*Name changed on request. She is not authorized to speak to the press.
Write to us at news@careers360.com.