When specializations matter
When specializations matter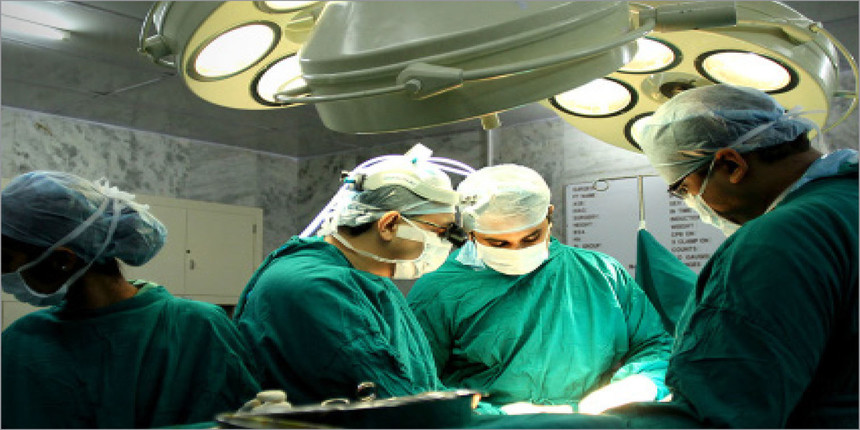 As the race to garner a postgraduate seat gets hotter, there is reason to cheer as a large number of PG diploma seats get upgraded and Diplomate in National Board (DNB) gets equivalence with postgraduate degree
If gaining admission for MBBS is tough, it's twice times more tough to get a postgraduate seat. The number of MBBS seats is around 70,000 while the number of postgraduate seats is only half of that. According to the Ministry of Health and Family Welfare, 77 MD/MS programmes are offered at medical colleges and the total postgraduate (PG) seats is 37,630 (including 4454 in Institutes of National Importance) till November 2018.
A positive move
As postgraduate (PG) seats were rare, a number of postgraduate aspirants would settle for PG Diploma programmes or Diplomate in National Board (DNB) programmes which are offered in hospitals with adequate infrastructure. However, the disadvantage was that a PG Diploma and a DNB were not considered at par with MS/MD programmes.
There is reason to cheer for such students as the MCI has granted equivalence status to DNB programmes, making them at par with MD/MS, provided the students have completed their programme from a 500-bedded hospital. As per the Ministry of Health and Family Welfare, the number of DNB seats, which are equivalent to MD/MS, is 6737 as on October 30, 2018.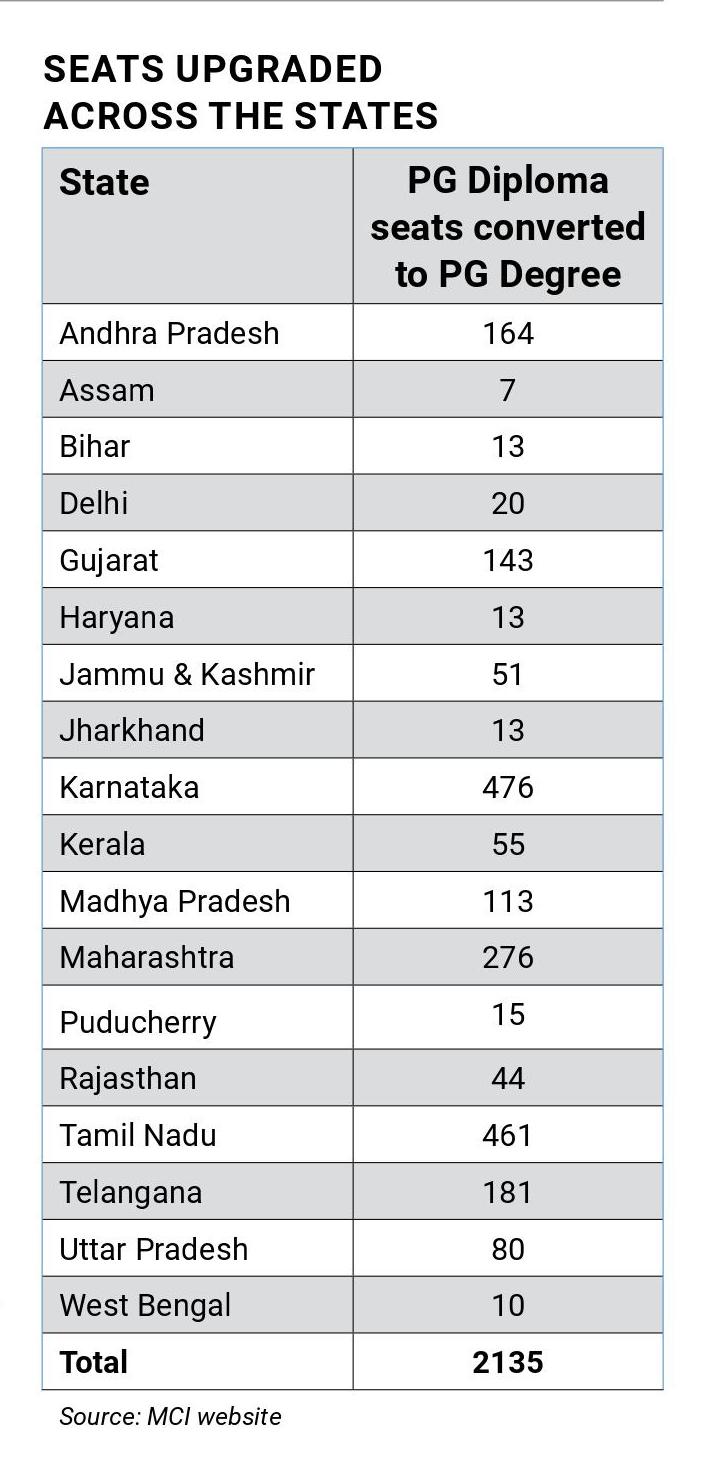 A person who is doing DNB has to write the thesis and it is the same case with MS and MD students while those doing diploma programs need not write a thesis. After the equivalence status was given to DNB, the scope is definitely wider," says Dr. Subrat Mohapatra, Fellow in Spine Surgery with All India Institute of Medical Sciences, New Delhi, who had completed his DNB in Orthopaedics. The move to make DNB progammes at par with PG programmes will also help to reduce faculty shortage. "Earlier diploma courses with extra years of experience were considered for the faculty positions and what we need in India is faculty. The diploma courses are not sufficient to give us the teaching faculty. So, there is an effort that all diploma courses are upgraded to degree courses so that we get adequate faculty generated in the coming years," said Dr. Rajeev Sood, Dean, Academics, Ram Manohar Lohia Hospital.
Other steps taken
The Ministry of Health and Family Welfare has also come up with a scheme for medical colleges offering MBBS degree in various districts to upgrade their programmes if they have adequate infrastructure. "The regulator will assess if they can do it. It is up to the institutions and the state to come up with it because it is a state-specific subject. But, yes, an assessment will be there before the programme starts," said Prof. S Ramji, former Dean, Maulana Azad Medical College, Delhi.
The Health Ministry has also come up with a scheme for establishment of new medical colleges attached with existing district hospitals. The scheme proposes to open 58 medical colleges in underserved areas of the country with intake capacity of 100 MBBS seats in each college.
Paucity of doctors
India with a population of 1.37 billion is way behind in meeting the WHO norms of 1 doctor per 1,000 population. The current registration data from professional councils indicate that the doctor to patient ratio is at 1:1953. So, India has a long way to go to meet WHO norms. "Even if we double the number of medical colleges also, it will take a long time to get adequate doctors and teachers. We need teachers. It is not only upgradation, it is the addition of new specialities and super specialization that we need," added Dr. Sood, who is also an elected member of the MCI.
Stay updated with latest Education News
More From Pritha Roy Choudhury