Why a university student sued the Kerala Government for a laptop
Why a university student sued the Kerala Government for a laptop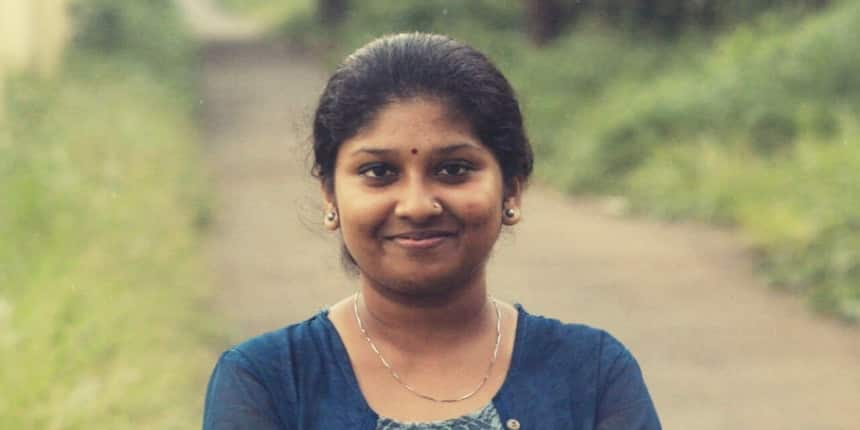 PALAKKAD: Anakha Babu knows her rights. The final-year student of MA Sociology at Sree Sankaracharya University of Sanskrit in Kalady, Kerala, has been struggling to get the laptop she is entitled to under a state government scheme for two years. Her efforts have led to a case in the Kerala High Court in June, a direction from Kerala's chief minister and inquiry against the gram panchayat by the district administration in July.
The COVID-19 outbreak has shed fresh light on the digital divide that separates students from well-to-do backgrounds and those like Babu, 22. Her home is a tin-shed in Nedumkandam Village of Idukki district, shared with her younger sister Ardra, 20, and ailing parents. Her father is a construction worker, mother a homemaker.
Under a scheme of the department of local self-government launched in 2015, students belonging to the historically marginalised Scheduled Caste or Scheduled Tribe communities enrolled in professional, postgraduate or polytechnic courses became eligible for free computers or laptops. On June 20, the department also issued a circular stating that laptops will be arranged for such students.
But a laptop has proved elusive for both the Babu sisters. "I was in the first year of my course when I applied for the laptop...but I did not receive the laptop due to the floods back then," said Babu. Floods had ravaged Kerala in the summer of 2018, killing hundreds and displacing thousands. In 2019, panchayat officials told her they hadn't received laptops from the body that manufactures and distributes them -- the Kerala State Electronics Development Corporation, or KELTRON. "I tried again this year but they [gram panchayat] turned down my requests saying they did not have laptops due to COVID-19 outbreak," Babu told Careers360.
Higher studies without a laptop
Life without a laptop - or any other computing device for that matter - was hard enough already. To purchase books, Babu's sister has gone without food for days.
Since Babu and her sister studied in different districts away from Idukki, her parents, despite their limited means, made countless trips to the panchayat office in their home district. "My father does not keep well and my mother is a diabetic with an infected foot. Despite that, they tried many times to get the laptop promised by the government," said Babu.
Babu completed her share of project work and assignments on a borrowed laptop while studying for her undergraduate degree. "With the help of friends at college and a smartphone, I somehow managed to complete my studies," she said.
A bright student, Babu stood eighth in the entrance test for the postgraduate course. A government grant for meritorious Dalit students covered her hostel fee. In December 2019, she also cleared the National Eligibility Test.
Her master's studies being research-oriented, which involved fieldwork and entering data, she already needed a laptop urgently. The lockdown imposed due to the COVID-19 outbreak made things worse as classes shifted online.
Online learning and COVID-19
As their institutions closed and hostels emptied, both sisters returned to Idukki. Without a laptop and with a painfully slow internet connection, Babu struggled to complete her final dissertation.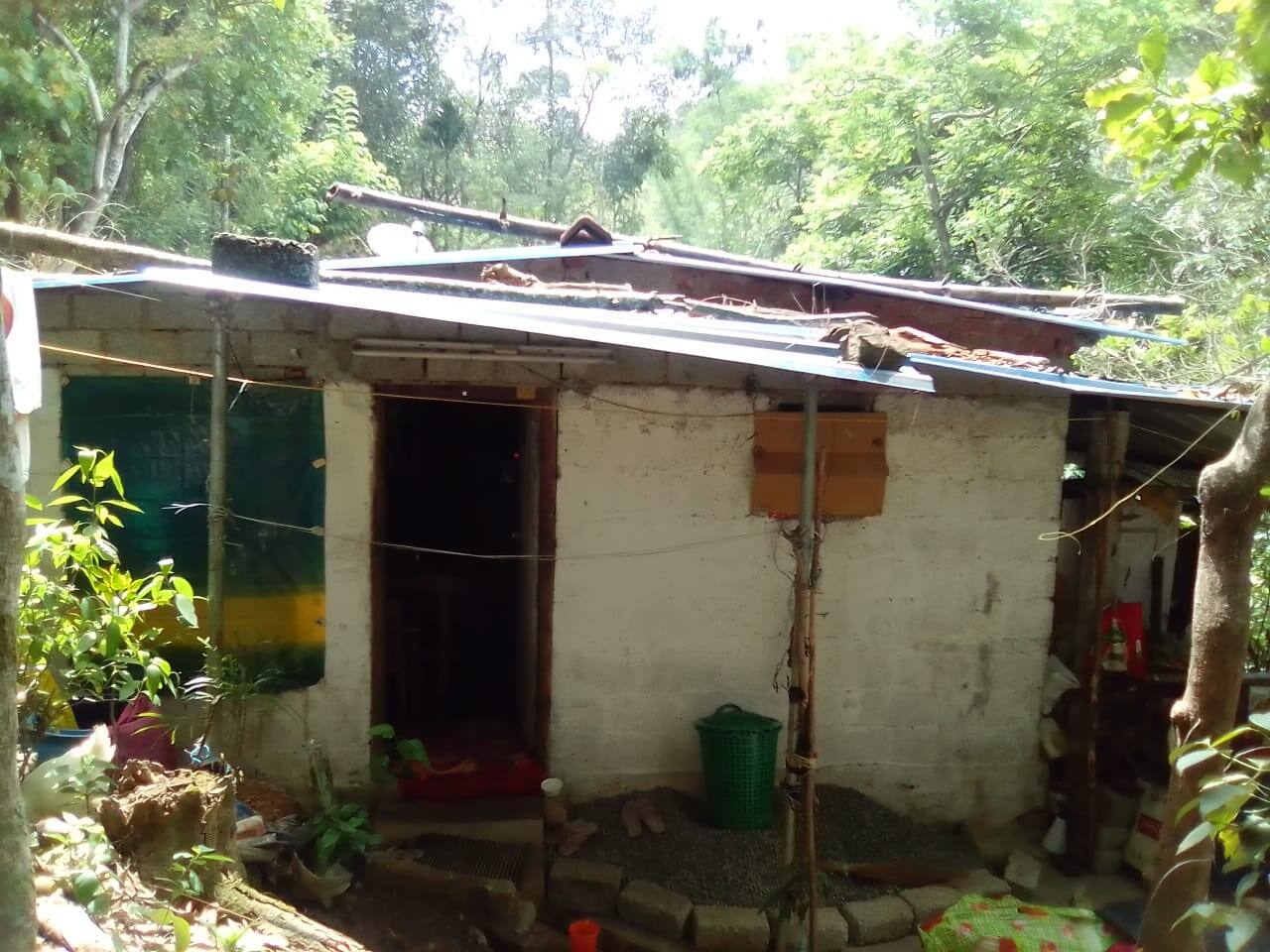 Anakha's house in Nedumkandam, Idukki, Kerala
"To finish my dissertation, I borrowed a laptop from my friend but that stopped working just two days before the submission day," she recalled. "I was shattered and I cried for several nights lamenting the circumstances I was pushed into."
She managed to submit her dissertation in mid-June, typing it out on a laptop that kept freezing, but resolved she would not let this happen to her sister. Ardra Babu is a physiotherapy student in the School of Medical Education RC, Angamaly.
"My sister has online classes too. Soon she will have to attend video lectures but without a laptop, it is impossible for her to complete her course," said Babu, sounding determined.
High Court, panchayat, sub-collector's office
Fed up with the excuses made by the gram panchayat, Babu decided to seek help in the courts. Advocate PK Santhamma represented her free of cost. The case was filed on June 24, 2020. In under a week, on June 30, the Kerala High Court ruled in her favour and directed the gram panchayat to give the sisters their laptops within five weeks.
An activist herself, Babu has helped in arranging laptops and smartphones for students in need during the lockdown. As the state secretary of "Dhisha Kerala" a non-profit student organization, Babu organised online fundraisers.
The High Court order validated her claim but Babu's troubles did not end with it. The next day, upon approaching the panchayat officials with the court order, they allegedly humiliated her publicly.
"The panchayat secretary and a member insulted my mother saying that if we had the money to go to the High Court, why couldn't we buy a laptop. Why are we begging the panchayat for it," she said.
The local media covered Babu's story and spotting the articles, the Kerala chief minister, Pinarayi Vijayan, directed the local administration to initiate an inquiry. On July 19, the district's sub-collector launched an inquiry into the allegations of misbehaviour.
But neither Babu sister has received a laptop yet.
'Denial of rights'
Santhamma, who represented Babu in court, has a sense of the extent of the problem and said that a large number of students are systematically excluded from education due to unavailability of necessary equipment. The worst-affected students belong to the Scheduled Caste, or Dalit, and Scheduled Tribe, or Adivasi, communities and economically backward classes.
"Since the lockdown was imposed, I have come across several cases where Adivasi school children and college students living in forests are unable to attend classes," said Santhamma. "There is no harm in online classes if the state provides necessary means to access these classes, or else, it is a clear denial of their fundamental rights," she added.
Unable to attend online classes, a Class 9 student in Malappuram district of Kerala died by suicide on June 1. The parents had revealed that she was worrying that she will not be able to attend classes as part of 'First Bell', the virtual classes started for the government and government-aided schools students in Kerala.
Earlier in June, a division bench at the High Court of Kerala had asked people to approach the state to get equipment to access online classes, Santhamma said. However, there are many who do not even have the means to approach the government.
"There are so many of them who do not have money for basic sustenance, how will they approach the government?" asked Santhamma. "We have filed a Public Interest Litigation (PIL) asking for the state to arrange equipment like smartphones, televisions and laptops for all the underprivileged students in Kerala," Santhamma said. "The state government, down to the panchayat office, is responsible for identifying such students and providing help," she added.
Also read:
Write to us at news@careers360.com