Women in IIMs: Levelling the field
Women in IIMs: Levelling the field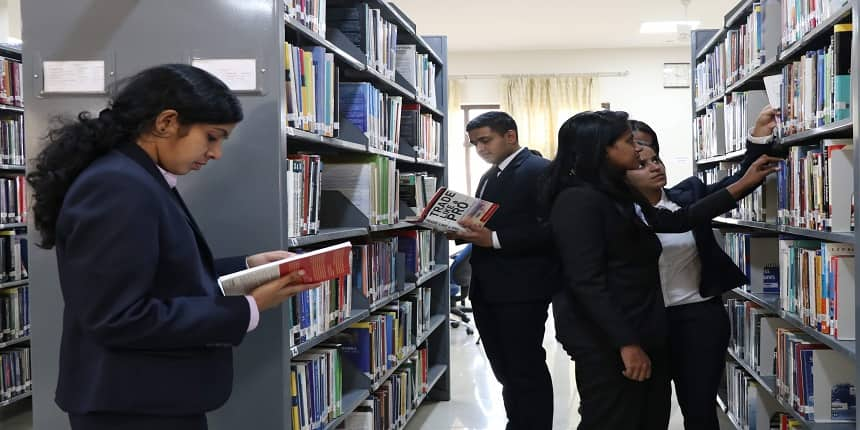 NEW DELHI: For over half a century, India's premier business schools were collectively seen as a male bastion. That is now changing.
Since the beginning of this decade, the Indian Institutes of Management (IIMs), especially the new ones, have made a conscious effort to improve gender diversity on their campuses. There is no policy as such across the institutions, but each one has tweaked its admission process to give women a better chance.
These measures were in response to the findings that in the prior years, close to 90 percent of the new entrants were male and engineers. The IIMs decided to correct this skewed ratio by giving extra weightage to women and candidates from other academic backgrounds in their admission processes.
While there is a long way to go before the gender ratio is equal, some progress has clearly been made. In the 2019 batch, over 30 percent of the new entrants are women.
Levelling the playing field
Nayanika Bhatnagar secured admission in IIM Udaipur which has introduced a range of measures that favour women candidates. "It feels great to know that I'm part of a premier B-School in India. The experience here is very different and very new to me. In just three months, I can say that I have learned many things and have completed tasks that I previously thought were impossible for me," she said.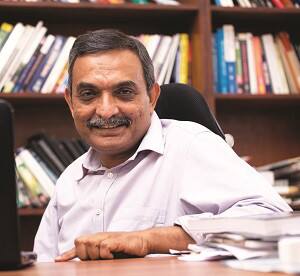 The Udaipur institute had set itself the target of having women in at least a third of a batch. In the 2019-21 batch, it achieved that. "To encourage female candidates, we give an additional diversity score of 5 points. In our 2019-21 batch, we have 30 percent of women students. We take the gender component quite seriously for students as well as faculty members," said Janat Shah, director, IIM Udaipur. He added: "Improving gender diversity is definitely a gradual process but an important one. Having a gender diverse environment improves the quality of overall learning experiences."However, the institute has not separately earmarked seats for women. IIM Kozhikode, though, introduced 60 supernumerary seats for women in 2018 – the first institute to do so.The government has not fixed any target for the IIMs. They are free to frame their own admission policies and the government does not interfere.

Improving gender ratios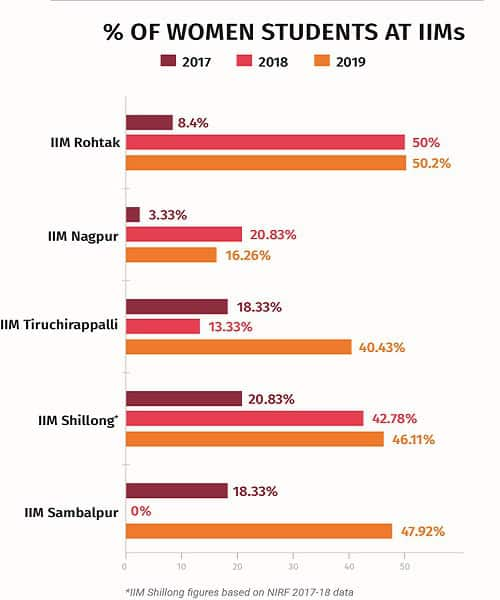 Over 2017- 2019, some IIMs have seen the representation of women in their flagship post graduate programmes (PGP) in management surge five to 10 times. As per data from the Ministry of Human Resource Development, the overall percentage of women students has risen to 30.61 percent in 2019 from 25.69 percent in 2017.The percentage of women students out of the total roll-strength in the past three years is 25.69 percent, 26.85 percent and 30.61 percent, for 2017, 2018 and 2019 respectively.Also, the newly-established IIMs appear to be doing better in their attempts to improve diversity.
In 2019, the most dramatic surge in the number of women enrolled has happened in IIM Rohtak, established in 2009. Out of a batch size of 246 for 2019-21, as many as 124 new entrants were women. This number was 22 in 2017 and 120 in 2018. Other new IIMs have seen increases as well. For example, IIM Shillong, which had admitted just 25 women in 2017 and 77 in 2018, has admitted 83 women in 2019. Similarly, IIM Nagpur, Sirmaur, Sambalpur, Visakhapatnam and Tiruchirappalli have also been able to attract women candidates to their campuses, despite being located in tier-2 and tier-3 cities.
The institutions have just tried harder. Director of IIM Rohtak, Dheeraj P Sharma, said that while there are no seats reserved for women, "IIM Rohtak has taken up various outreach activities in the past three years to improve gender diversity in the batch." It held 'Meet and Greet' sessions with prospective students. Women students and their parents were invited to see the campus and facilities at Rohtak. The institute also covered the fare for three-tier train berths for all students and the cost of travelling from Delhi to the campus. These measures improved access in general.
In consequence, it has seen women's presence rise steadily from 6 percent in 2016 (with just nine students) to about 50 percent now.
"In the diverse environment of IIM Rohtak, we hope to produce well-rounded future business leaders. Increased diversity in the class adds to the diversity in perspectives, opinions and ideas. It further results in [an] increased sharpness of solution offered to various business problems," he added.
However, the groups of women who have joined the IIMs still include many engineers. Anisha Gogoi, who joined IIM Rohtak this year, is one. "During my engineering [studies], I was appointed head of the hospitality team in my college where I headed a team of 40 members. It was then that I decided I wanted to study management somewhere down the line," she said. "Once I was done with my undergraduate [studies], I decided to not take up a job but study further. The decision to go for an MBA was driven by the fact that…I would be able to learn things in two years what would have otherwise taken me a lot more time." That Rohtak is situated under 100 kilometres from the National Capital Territory of Delhi also drew her to it.

The older IIMs
Newer IIMs, established in the 2000s, have been able to attract women students despite a range of disadvantages. Several are operating from temporary campuses in non-metropolitan cities and some still lack the full complement of infrastructure. Yet, they have made greater strides than some of the first generation IIMs that came up from the 1960s till the turn of the century. There, the gender ratios appear to have stagnated.
Two of the IIMs have even seen a slight decline: Ahmedabad admitted 114 women in 2019, down from 132 in 2017 and 121 in 2018. Similarly, at IIM Indore, the number of women taking admission dropped from 256 in 2017 to 220 this year.
There is not much change in the case of IIM Calcutta and IIM Kozhikode over the past three years.
Of the first-generation IIMs, Bangalore and Lucknow, however, have seen some improvement.
The slowing is not for the lack of trying. IIM Lucknow has allocated five points out of a total 50 to candidates from non-engineering backgrounds and women.
For a range of reasons, the brutally competitive Common Admission Test through which the IIMs select students has had a longstanding reputation for favouring engineers. Along with the gender-ratio, the business schools are trying to correct that skew as well.
Calcutta, too, has changed its admission process, allocating three points to women candidates and another two for graduates in disciplines other than engineering before the "personal interview" stage of the admission process. After the interview, it allocates one point to postgraduates in non-engineering disciplines.
"IIM Calcutta encourages gender diversity by awarding some weightage to female candidates while creating (the) 'Call for Interview' list. The recent high percentage of female students was achieved because of their good performance during the interview stage," said Sumanta Basu, chairperson, admissions, at IIM Calcutta.

The other disciplines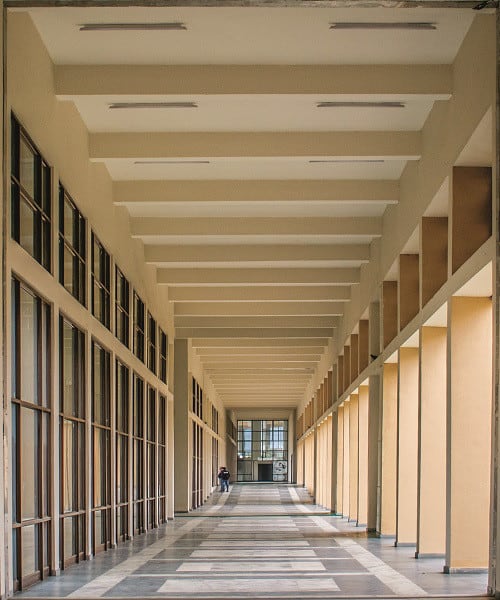 The IIMs are discovering other benefits to having more women around. "Women students are more serious and sincere," said a senior professor of IIM Ahmedabad. "They are performance-oriented but at the same time capable of multi -tasking."For those who joined in the 2013-14 academic session, IIM Ahmedabad, along with the conventional weighted average of CAT scores and prior academic performance, introduced a new criterion. Top scorers from the five broad academic classifications in the CAT were also included in the merit list to draw up the final list of candidates invited for the "written analysis and personal interview" round. These classifications included humanities, social sciences, natural sciences, formal sciences and also applied sciences.This did not just help bring in non-engineering candidates but also brought in a good number of women.
Along with their performance in the "written analysis" round itself, a candidate's selection in the WA-PI round was now based on her academic performance, holistic perspective, extra-curricular activities, work experience and awards won.
The change at IIMs which started taking shape in 2013-14 is now bearing fruits with an ever-increasing number of women candidates applying for and qualifying the Common Admission Test (CAT).
Career prospects
Women candidates who are getting into these institutions are equally aware of their expanding access to these institutions. It is the financial sector which is the hot favourite career option for these women with some looking for opportunities in newer and challenging areas such as data analytics and artificial intelligence.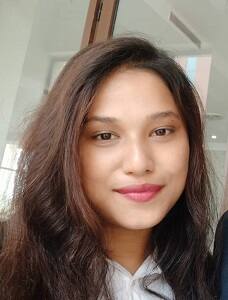 "Ever since my engineering, I was inclined towards analytics. Particularly today, when data is considered as a valuable resource, the demand for professionals in the field of data analytics has never been higher. MBA has also exposed me to the field of marketing. I would like to combine my two interests and apply my knowledge in analytics to the field of marketing," said Gogoi from IIM Rohtak. She added: "Social media analytics has become a game-changer for many brands today. Market Research is a crucial activity that almost all companies engage in."Meghna Bagchi joined IIM Udaipur believing the nature of industry is also changing. She hopes to "carve a niche (for herself) in the corporate world."
Campus and faculty
The institutions are not only giving weightage to candidates to increase gender diversity, but they are also working on creating a campus atmosphere and environment in which women students are treated equally and feel safe. Shah says IIM Udaipur has different facilities and support systems available on campus to ensure a safe and respectful environment for female students, staff and faculty members. "We have a gender sensitivity committee - 'Samman' – which has representation from the faculty, staff and students," he explained. "In addition, the institute regularly engages with women staff members to address their needs in a better way."
With the increasing number of female students, the institutions are also working on increasing the number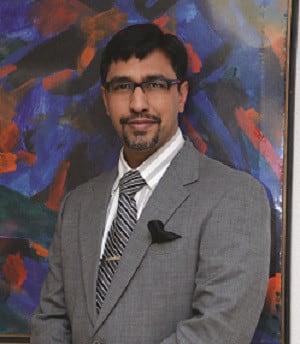 of women faculty members. IIM Rohtak has recruited eight women teachers in the last two years. According to Director Sharma, all faculty members are also given equal opportunities in heading various administrative positions and several major departments are chaired by women faculty members.To ensure they remain, the institute even assists with employment of spouses."Spousal employment is a very important tool in the recruitment and retention of faculty members," said Sharma. "Given our commitment to equality and open competition in recruitment, we cannot guarantee jobs to spouses but at the same time we attempt to assist spouses in finding employment in the region."
Increased diversity in the class adds to the diversity in perspectives, opinions and ideas. It further results in (an) increased sharpness of solution offered to various business problems.
Write to us at news@careers360.com