The Workplace: Public policy careers beyond government sector
The Workplace: Public policy careers beyond government sector
Despite the COVID-19, students of public policy from diverse education and work backgrounds, are being recruited in development and consulting sectors and other private industries.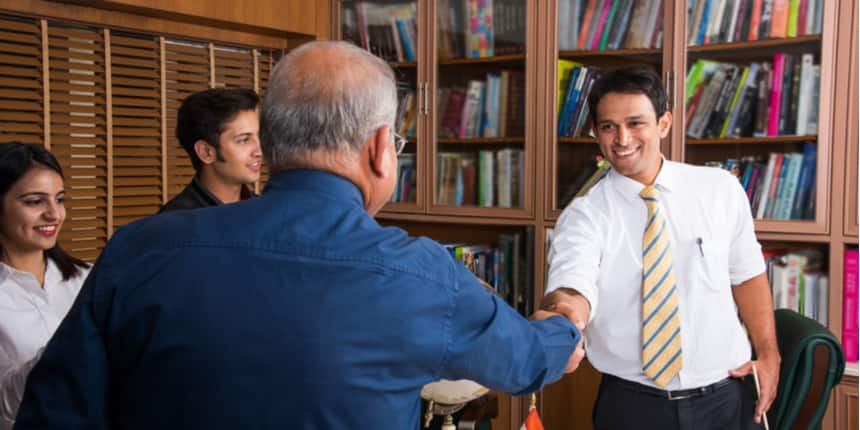 NEW DELHI: A career in public policy need not be restricted to the government sector as students are being actively recruited by the development and consulting sectors and other private industries.
The Indian School of Public Policy, a "design-thinking" based school of public policy, aims to create policy leaders with training in management, communication and leadership skills. Despite the pandemic, all in the founding batch of 50 students, from diverse education and work backgrounds, were placed last year. The second phase of admissions begins on March 15 and concludes on April 15, 2021.
A majority of students, 26 percent, were placed in the development sector followed by government jobs with 23 percent recruitment. The consulting sector hired 18 percent students and various research firms and think-tanks hired 15 percent students. Other private sector industries recruited 10 percent.
The postgraduate programme in public policy, design and management at ISPP offers an interdisciplinary curriculum with a robust mentorship scheme for each student. With a stress on experiential learning, the one-year practice-based program involves honing "globally relevant and industry-agnostic" skills.
Student profile
The previous batches have included students from Delhi University, Indian Institute of Technology (IIT) Madras, IIT Delhi, Mumbai University and Tata Institute of Social Sciences.
The batch also has 60 percent of students with an average work experience of six months to four years. A fifth of the batch has more than four years of experience.
Public policy jobs
The institute offers a comprehensive academic programme which includes a "career growth support system" that gives additional training for resume building and interviews.
Based on the students' interests, ISPP also provides career counselling and interactions with public policy experts to explore prospective career pathways.
As per the official brochure, students are given the opportunity to work in real time projects for first-hand learning. Students have been involved in live projects at companies like Boston Consulting Group, National Skill Development Corporation, APCO Worldwide, Ernst & Young and NITI Aayog among others. Indian nationals with undergraduate degrees are eligible to apply for the upcoming batch at ISPP. Candidates with prior experience are preferred, however, it is not mandatory.
If you want to share your experience at work, write to us at theworkplace@careers360.com. To know more about The Workplace itself, here's a handy note: Let's talk work…
More From Team Careers360