150 students participate in 9th Amrita Vishwa Vidyapeetham's national ethical hacking contest finals
150 students participate in 9th Amrita Vishwa Vidyapeetham's national ethical hacking contest finals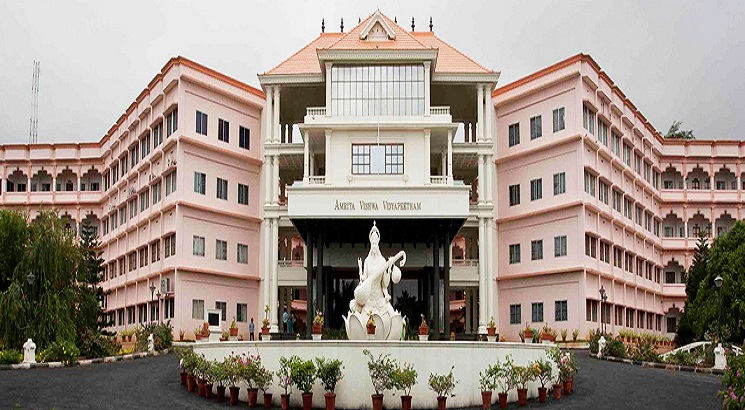 NEW DELHI, JANUARY 14: More than 150 computer science students from all over India participated in the finals of the 9th edition of the national hacking competition called the "Amrita India Capture the Flag Contest" (Amrita InCTF) organized by Amrita Vishwa Vidyapeetham.
Team Invaders from the Rajiv Gandhi University of Knowledge Technologies (Andhra Pradesh) grabbed the first position in the finals, with Team CTF_Probably from the KJ Somaiya College of Engineering (Mumbai) and Team Init0 from NIT (Rourkela) placed at second and third positions, respectively.
Over 2,500 students had registered for the annual talent-spotting contest from more than 1,000 colleges across the country, with 150 of them making it to the finals. Participating students had to tackle challenges in different areas of cybersecurity such as cryptography, web security, mobile security, cyber forensics, binary exploitation and reverse engineering. The final contest, called the "attack-defense contest," involved participants having to defend their applications and attack others. Points were given on how long the participants are able to defend their own services, and how effectively they are able to attack applications of competing teams. Senior officials from NTRO (National Technical Research Organisation) were some of the dignitaries present at the event.
Vipin Pavithran, Founder of Amrita InCTF and Professor at Amrita Centre for Cybersecurity Systems & Networks said, "India needs a huge talent pool of young experts in cybersecurity, considering the rising incidence of cybertheft, cybercrime and cyberespionage worldwide. Amrita InCTF is India's premier cybersecurity talent-hunt competition organized by Amrita Vishwa Vidyapeetham which exposes college students to computer security, secure coding practices and the implications of not adhering to them. More than 12,000 students from 19 states have participated in the event since its inception in 2010."
Gurucharan Sivaraman from the participating team of NIT Rourkela which grabbed the third position sais, "We used to think that cybersecurity involves nothing but ethics about the use of computers. But then we got introduced to Amrita InCTF and realized what cybersecurity and hacking are all about. Thanks to this contest, we are now aware of and became interested in ethical hacking practices and got introduced to the Attack and Defense style."
Stay updated with latest Education News