Book Excerpt: How ISRO's first satellite was built in asbestos sheds near Bengaluru
Book Excerpt: How ISRO's first satellite was built in asbestos sheds near Bengaluru
India's first satellite, Aryabhatta, was assembled by an ISRO team led by UR Rao in Peenya, near Bengaluru, Karnataka.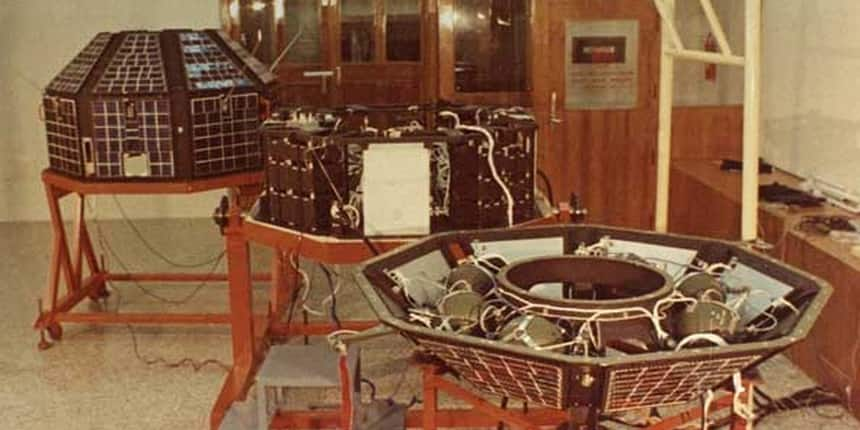 Hari Pulakkat's Space. Life. Matter explores the growth of science in independent India, the rise of its most august research institutions and the ability to marshal limited resources and vast ingenuity to "do science" in a poor country.
The sheds were hastily erected before the roads were fully paved. A pooja was done before the ceiling of the shed was ready. Engineers moved into the sheds before the township had supporting infrastructure. U.R. Rao, head of the satellite programme at the Space Science and Technology Centre, was in a hurry to get things moving. He had rented six of the 35 sheds coming up in Peenya, an emerging township about 15 kilometres from the city centre and near the highway from Bangalore to Bombay. It was a small, wooded village with a few houses, a post office and a primary school. The Karnataka government wanted to convert this hamlet into an industrial township and had advertised it as the largest such in Asia. It was the first industrial township around Bangalore, a city that had grown on the back of public-sector companies and defence establishments. Bangalore was a sleepy place in the 1970s, with a cool climate, colonial buildings and a high- technology base that Rao was keen to exploit.
The sheds in Peenya leaked during the rains, and the unpaved roads became muddy and filled with slush. The township lay beyond the limits of what was acceptable to sensible Bangaloreans as a respectable place to work. All business activities stopped at nearby Yeshwantpur, a suburb that hosted a vegetable market, grocery stores and roadside stalls, to which students of IISc [Indian Institute of Science] went for tea at midnight. Suburban buses went no farther than Yeshwantpur.
Autorickshaws, the mainstay of personal transport for the Indian urban middle class in those days, refused to go to Peenya and did so only when given a handsome bonus, which was often twice the normal fare. Long-distance buses passing Peenya did not stop there. The first set of companies that moved to Peenya struggled to get people to their offices every day. Men and women working on the satellite programme had to depend on two office buses to ferry them to work and back to the city, for lunch to Krishna Bhavan at Malleswaram 4 kilometres away and then back again to work.
The team at Peenya had been assembled from among engineers in Trivandrum and Ahmedabad. Trivandrum was the birthplace of India's rocket development programme, begun under the Atomic Energy Commission. India had started the space programme in 1962 with the development of small sounding rockets; the Satellite Systems Division began in Trivandrum as an adjunct to launch vehicle development. A small satellite engineering team had grown in parallel in Ahmedabad, piggybacking on the Physical Research Laboratory (PRL) started by Vikram Sarabhai, the founder of India's space programme. Sarabhai passed away at the end of 1971, a year before the sheds at Peenya became active. U.R. Rao, who had the responsibility for developing India's satellites, moved the satellite teams from Trivandrum and Ahmedabad to Bangalore. Rao had confirmed after a thorough study what he knew by instinct: that Bangalore had the best intellectual and physical infrastructure in India to support satellite development.
There was trouble in Trivandrum soon after Rao announced his decision. Engineers were keen to move to Bangalore but trade unions in Kerala protested against their transfer. Rao had to agree to leave all satellite-related equipment in the state capital. Workers in Trivandrum seemed to believe that their comrades would come back if their equipment remained in the city. Rao worked quietly, moving people from Trivandrum one by one over a few months, not always giving clear reasons for the move. 'I was asked to come to Bangalore for some work,' said V.A. Thomas, one of the first engineers to move from Trivandrum. 'I didn't know about the new satellite programme in Bangalore till I reached there. When I reached Bangalore, Rao asked me whether I wanted to stay there and be part of the satellite project or go back to Trivandrum.' Thomas chose to stay back in Bangalore. Gradually most satellite engineers at Trivandrum moved to Bangalore. To pacify the unions in Kerala a small engineering team was left in the state capital, and it was to be kept active till everyone in the town accepted that satellite development was gone from there forever. This team was to be wound up in 1978.
Within a few days of arriving in Bangalore, Thomas had arranged a pooja for the new office, with only a few people in attendance: U.R. Rao, K. Kasturirangan, antenna specialist S.P. Kosta, director T.N. Seshan, joint secretary M.A. Vellodi, Thomas himself, and some administrators. The pooja was done on 11 September 1971, but the sheds became ready only in early 1972. Till then, one room at the old Gymkhana Club in IISc served as the office for the space programme. It also served as an informal coffee club for students of the aerospace department.
Life was difficult for the engineers in Peenya. In the morning, after heavy overnight rain, employees had to be given bricks to use as stepping stones on the muddy roads between their buses and their offices. The sheds, built in a hurry, showed signs of ill health; the cement on the floor would come off at the slightest pressure. There were no tables or chairs or telephones. For a few months, till Mr Bhat showed up one morning and set up his stall beside the sheds, the engineers had to walk 2 kilometres for a cup of tea. But the young men and women, who didn't know how other space agencies worked, settled down eagerly to develop the satellite. The Peenya offices had started with around 50 people, but the team grew rapidly and Rao kept adding more sheds. Two years later, just before the satellite was to go up, a modified women's lavatory was used to build ground stations. There were only a few women in the team; they didn't need more than one lavatory.
Despite the poor facilities, the Peenya township gradually started filling up with private companies. From the outside, the sheds that Rao had hired looked creaky and weather- beaten. Inside they were brimming with high-tech equipment. Satellite development requires clean rooms with a dust-free environment to test components. No country in the world had created advanced satellite manufacturing facilities inside asbestos sheds. Even Satish Dhawan, who took over as the head of the space programme after Sarabhai died, was astonished to see modern facilities come up so quickly inside the sheds.
The space engineering sheds became a benchmark for private companies in the township. Their fame spread around the country and drew a steady stream of distinguished visitors to Peenya. Prime Minister Indira Gandhi and Union ministers dropped in to see the sheds and their inhabitants. Distinguished space scientists from around the world also came to have a look, to check on the progress of satellite development in India. Officials from NASA came early during the project and left feeling intrigued by the advanced facilities inside primitive sheds, not feeling confident about India's ability to build state-of-the-art satellites. The project at Peenya was called the Indo-Soviet Satellite Project (ISSP). Later, when it turned out that the Americans did not like the name, it was changed to Indian Scientific Satellite Project (ISSP). The young men and women were to build a small X-ray astronomy satellite that would start India's foray into a new branch of astronomy. It would also, by default, develop experience in building satellites that are useful for national development.
When the space programme began, no one in the team other than U.R. Rao had seen a satellite. And yet he had asked engineers fresh out of college to build India's first satellite in just two and a half years. They would be armed with books and journals and some money. No country had built a satellite in less than three years.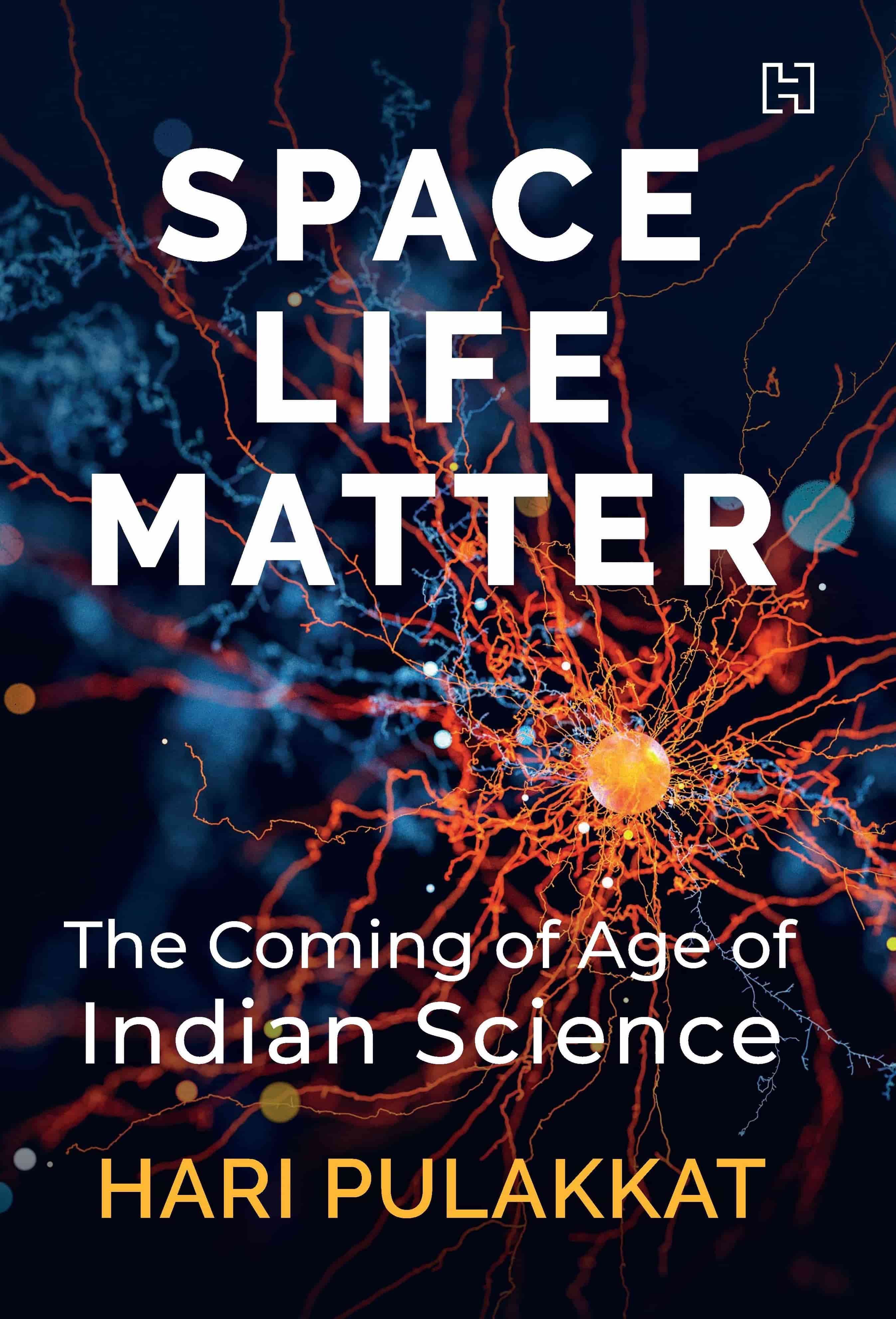 'Excerpted with permission from Space. Life. Matter. by Hari Pulakkat, published by Hachette India'
Write to us at news@careers360.com.
More From Team Careers360