MBBS students hire lawyers to extract credit transcripts from Ukraine medical colleges
MBBS students hire lawyers to extract credit transcripts from Ukraine medical colleges
NMC: Students can complete MBBS in other countries but face problems with MBBS fees, schedules, transcripts. Their SC case will be heard tomorrow.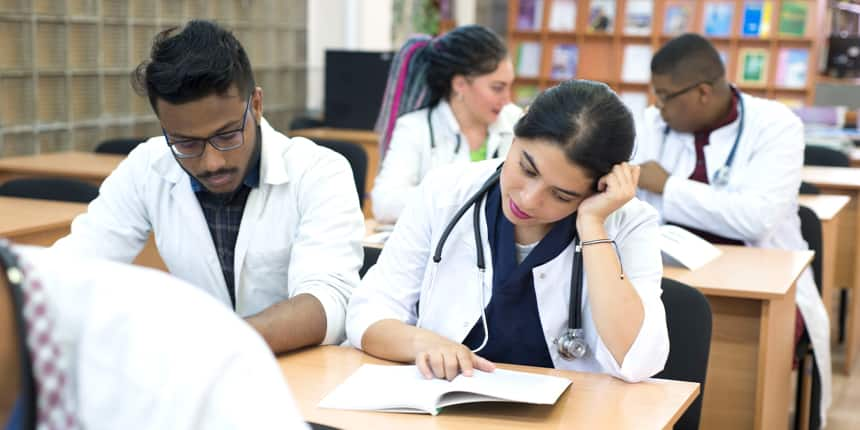 NEW DELHI: Vivek, in the sixth year of medicine at Zaporizhzhia State Medical University in Zaporizhzhia, Ukraine, is faced with a host of crucial decisions and very few choices.
The Ukraine war derailed his medical education and did so at such a critical point that he now faces having to repeat a year at a foreign medical college, paying the extra fees that will cost. Vivek was already studying on a loan. Admission in a foreign country will also be difficult. The Indian government has taken so long to come to a decision on these students, it has delayed the application and credit-transfer process. Online classes, started due to Covid, have ended nearly everywhere and these students are now missing out which, in turn, will reflect on their credit transcripts.
Transcripts are not being issued on time. Another student, Nakul, said that he and several others had applied for transcripts in June but haven't got them. "The contractors are acting as our legal guardians. Our contractor is also the vice-rector of the university," he said. Around 25 students, including him, are each paying USD 220 to a lawyer to bail them out of the situation and fetch them their transcripts.
Also Read| Standalone PG institutes, non-teaching hospitals not entitled to conduct internship for FMGs: NMC
The Indian government has ruled out admission for these students in Indian medical colleges.
On September 6, the medical education regulator allowed students to relocate to other foreign countries to complete their degrees. On September 15, it listed out the medical institutes and colleges in the countries which include, Poland, Austria, Czech Republic, France, Georgia, Kazakhstan, Lithuania, Moldova, Slovakia, Spain, Uzbekistan, US, Italy, Belgium, Egypt, Belarus, Latvia, Kyrgyzstan, Greece, Rumania, Sweden, Israel, Iran, Azerbaijan, Bulgaria, Germany, Turkey, Croatia and Hungary.
MBBS fees, schedule problem
Vivek has only one more year to go. He had paid his MBBS fees in full after taking loans. Relocating to another country and another university again calls for a huge expense.
"We are not sure when exactly the final exam will happen now. Covid and the war have changed everything including the regular schedules", said Vivek.
Also Read| Create portal to assist Ukraine-returned medical students in admissions to foreign colleges: SC to Centre
Also, as per the European credit transfer system, a student is awarded 60 credit points for completing a year without missing classes. This comes to 360 credit points at the end of six years.
"But most of us have lost some classes for various issues and for that they will cut off 30 points. So we have 270 points which means we will have to repeat the fifth year again," he said, adding, "we have to pay Rs 10-12 lakh for this transfer and we have to repeat a year. We are from middle-class families."
Ukraine, which has a six-year MBBS programme, has apparently said it will conduct the final exams for Vivek's batch in May 2023. He fears he may not be able to join even internship in India due to the mismatched schedules. The NMC had said in July that final-year students who got their degrees on a particular date can continue their internship which will be for two years in India.
The issue is now in the Supreme Court and the next hearing is tomorrow, September 23.
Also Read| Names of 2 doctors for AIIMS Delhi director post approved by Institute Body; to be sent to ACC
MBBS admission and transcripts
Also, before relocating to a foreign country, Vivek says he needs the transcripts of the semesters he has completed at Zaporizhzhia State Medical University till now. Being a final-year student, he was expecting that he will be able to complete a few more months of his education in India.
Many of the universities stopped online classes in September. "Regular classes started on September 1. Till we get the transcripts, we cannot get admission anywhere. I am trying in three countries – Kazakhstan, Kyrgyzstan and Uzbekistan," said Nakul, a fourth-year student.
Students who applied to universities in Kazakhstan and Kyrgyzstan were told to go before October 30, 2022. "We are scared because this is the end of September. We should not miss that out because of the transcript", added Nakul. Russia could be one option but it has few MBBS courses in English.
However, Vivek has decided to go to Uzbekistan or some other country with a similar fee structure. He is now looking for scholarships. "We are now going ahead as per the consultancy," he said. "They are suggesting Uzbekistan, Kazakhstan, Vietnam, and most of the countries in Asia but we don't know what will be the value of our education there. Since we do not have any other choice, we need to do that only."
---
Follow us for the latest education news on colleges and universities, admission, courses, exams, schools, research, NEP and education policies and more..
To get in touch, write to us at news@careers360.com.
More From Pritha Roy Choudhury