NMC 'relaxing norms' for new medical colleges will raise MBBS fees, dilute quality: Experts
NMC 'relaxing norms' for new medical colleges will raise MBBS fees, dilute quality: Experts
NMC proposes changing the clause requiring a university to run a functioning hospital for 2 years before setting up a medical college, launching MBBS.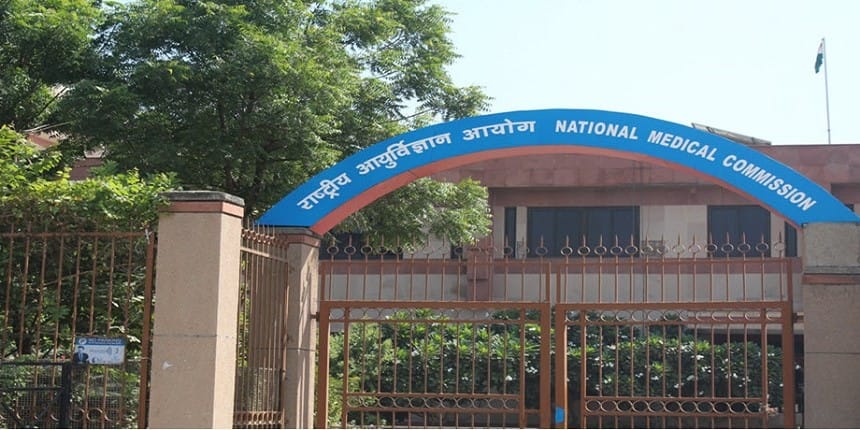 Sanjay
|
Sep 22, 2022 - 11:28 a.m. IST
NEW DELHI: The National Medical Commission's (NMC) draft policy for setting up medical colleges will hamper the quality of medical education and push for further privatisation in the sector, fear medical experts and professors.
The 'Draft Establishment of Medical College Regulations (Amendment) 2022' was posted on the NMC official website on September 19. With the change, universities and deemed-to-be universities will not be required to fulfil the condition of having a "fully functional hospital for a minimum of two years" to set up new medical colleges. However, they have to fulfil certain other conditions for recognition.
Even though the NMC has not stated the proposed amendment's objectives, health experts said that the commission is aiming to increase the number of medical colleges and doctors.
The medical education regulator has sought public opinion on the draft within 30 days. The regulations are in compliance with the direction issued by the ministry of health and family welfare (MoHFW) and will come into force on the date of their publication in the official gazette, NMC said.
New medical colleges
According to the draft amendment, only those universities or deemed-to-be universities that already have experience of establishing and running fully functional, recognised medical colleges and hospitals of 1,000 beds or more for at at least two years and anywhere in India, will be allowed to by-pass the condition of having a functional hospital before setting up a college.
The relief to such universities or deemed to be universities will be given on following three conditions
The organisation should own and manage the building of both hospital and medical college

The organisation seeking NMC approval for a new medical college has to ensure that the building of the proposed college has not been used for any other purpose before making an application to the NMC's Medical Assessment and Rating Board (MARB) for setting up a new college.

At the time of application, medical colleges should have a multi-specialty hospital with at least 1,000 in-patient beds and fulfilling all other norms under the regulation.
Also Read | How an MBBS student from Andhra Pradesh delivered a baby on a train
This will be the second amendment to clause 5 of 'Establishment of Medical College Regulations, 1999' after NMC came into existence in September 2020, replacing the Medical Council of India (MCI). Clause 5 deals with the qualifying criteria for establishment of medical colleges in India.
The 2020 regulations, effective from October 28, 2020, required the university or deemed-to-be university to have run a fully functional hospital with at least 300 beds for at least two years before starting the medical college. In the northeastern states and hilly areas, the number of beds required was 250.
'Unaffordable' medical education
Medical education experts fear that the latest change will help more private players to enter the medical education sector. The MBBS fees in private medical colleges in India is prohibitively expensive for many and one of the main reasons for a large number of students going abroad to study medicine each year.
Amulya Nidhi, the national co-convener of the Jan Swasthya Abhiyan, a network of civil society organisations working for health rights, said the proposed regulations are a push towards more privatisation in medical education.
"What was the need for the new regulation when you made the amendment two years ago? Government needs to analyse why medical education has become unaffordable for students that are leaving the country to study in China, Russia and Ukraine. Opening new medical colleges without working on affordability, infrastructure, facility and faculty strength will not help in improving public health," he said.
"Through this amendment, NMC is trying to increase the number of medical colleges in the country and help the healthcare system by producing more doctors. But, this will benefit those who will open the medical colleges through private and deemed universities," said Dr Shankul Dwivedi, member of standing committee of Indian Medical Association (IMA) junior doctors' network.
Neither NMC nor health ministry officials responded to calls or texts of Careers360.
Also Read | 'Like addressing a mob': Faculty shortage in medical colleges is hampering training of doctors
There may be another reason for the change. In August this year, NMC applied for recognition by the World Medical Education Federation (WMFE), failing which Indian medical graduates will not be eligible to appear for the United States Medical Licentiate Examination (USMLE) for postgraduate training. WMFE is an international organisation working in partnership with the World Health Organisation (WHO) and the World Medical Association. Established in 1972 WFME had been accrediting medical colleges independently. Now, it has decided that it will only recognise an accreditation agency and approvals granted by this agency will automatically lead to WFME accreditation for an institution.
"The purpose of NMC through this proposal is to streamline medical education. NMC is now working on the requirements which are prescribed by the World WMFE. The compliance to WMFE rules is required by NMC on behalf of India in a time-bound manner. The amended regulations are policy shifts as steps towards conformity with international norms of medical education," said Dr Vedprakash Mishra, former head of the erstwhile MCI's academic committee.
MBBS needs hospital
Dr Abhishek Shankar, a professor at All India Institute of Medical Sciences (AIIMS), Patna explained that the syllabus of first year comprises pre-clinical topics and can be taught in classrooms and labs but from the second year of the MBBS course onwards, students have a clinical posting in the hospital everyday. For that, they need a fully established hospital.
"The training of doctors will be affected when you don't have a fully-functional hospital attached with a medical college. Doctors should have clinical exposure of 3.5 years during the 5.5 years MBBS course along with one year internship. After MBBS degree, doctors should be confident enough to see patients independently, treat them for minor ailments and refer them for tertiary care if needed. If one year of clinical exposure is compromised, then it will certainly have a negative impact on medical education," he said.
"The regulations in medical education should add value to it and I don't think proposed regulations will add any new value among medical students. It may be beneficial for the people who are planning to open medical colleges and need time to develop a hospital. Government needs to look at whether it is providing a doctor or good doctor to the nation at the end of the 5.5 years MBBS course," he added.
Also Read | MBBS Admission: Why NEET cutoffs vary widely for medical colleges at close NIRF ranks
Shankul said this is ironic that NMC will be allowing medical colleges to operate without fully-established hospitals at a time when it is implementing the Competency Based Medical Education (CBME) course curriculum for MBBS students which advocates for early clinical exposure.
"The MBBS students learn about the attitude, ethics and professionalism inside fully-functional hospitals of medical colleges. In the process of getting more doctors we are compromising the quality of medical education. Government needs to work on improving clinical skills among students through quality education and enhance infrastructure in the hospital. We have a pseudo-functioning MARB which is handing permission for the academic activities to new medical colleges based on documents submitted by them. MARB rarely inspect the medical colleges to check faculty strength, the quality of infrastructure and education," he said.
NMC 'relaxing norms'
Since its constitution, NMC has been diluting its norms for opening new medical colleges. Through Minimum Requirements For Annual MBBS Admissions Regulations (2020), NMC set aside the rules for the minimum land requirement of 25 acres for setting up a medical college. In a circular from September 8, 2022, NMC notified that it will grant recognition (or continuation of recognition) to medical institutes solely on the basis of a sworn affidavit submitted by the institute. Experts predict that new regulations will hamper medical education and put public health at risk.
"By relaxing norms, the BJP government wants to win the 2024 general elections by projecting themselves as the politicians who increased the number of medical colleges in the country in their tenure. Politicians will do everything for their political interests instead of looking at the good and bad impact of the policies. We can't do anything about it," Mishra said.
With more relaxations, India is witnessing the opening and approval of new medical colleges every other month.
Medical colleges, seats
| | | | |
| --- | --- | --- | --- |
| | 2013-14 | 2022-23 | % Increase |
| Medical colleges | 387 | 612 | 36 |
| UG seats | 51,348 | 91,927 | 79 |
| PG seats | 31,185 | 60,202 | 93 |
According to government data, the total number of medical colleges rose by over 35% from 2013-14 to 2022-23.
---
Follow us for the latest education news on colleges and universities, admission, courses, exams, schools, research, NEP and education policies and more..
To get in touch, write to us at news@careers360.com.