All India Bar exam 2021: Quick study plan for last 10 days AIBE preparation
All India Bar exam 2021: Quick study plan for last 10 days AIBE preparation
Doing the right things in the days leading up to the AIBE 2021 exam can increase chances of success.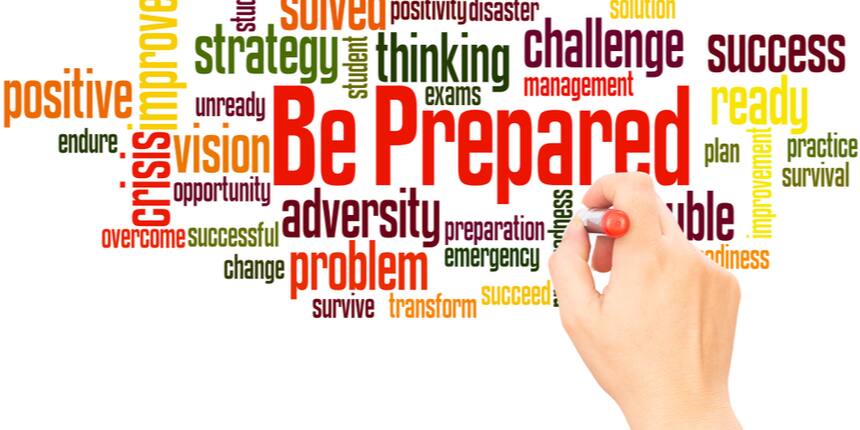 NEW DELHI: The Bar Council of India (BCI) will conduct the All India Bar Examination (AIBE) 2021 on January 24, 2021. With less than ten days left for the exam, candidates need to make slight changes to their exam preparation routine, like spending more time on revision and taking mock tests to get into exam mode. Also, now is not the time to start new topics as it will eat into the limited time that is left. It is also that time in one's preparation, where one needs to take a glance at exam day guidelines, given the pandemic situation.
Recommended: Download Free Previous Year Sample Papers for AIBE. Click Here 
AIBE 2021: Last 10 days AIBE exam preparation
Candidates appearing in the AIBE 2021 exam, many of whom may have started their exam preparation months earlier, must now make the final push. Here is how the candidate can make the most of the last 10 days AIBE exam preparation:
Take as many mock tests you can: AIBE mock tests will help you find out those silly mistakes that can be worked out with a little bit of effort. Also, you get to improve your time management skills through mock tests. Another benefit of taking mock tests is you get to experience an exam-like ambience, which will come in real handy when you are facing the real thing.

Solve AIBE question and sample papers: The framing of a question may be different, but at its core, you are likely to face the same conceptual questions. So, if you solve enough AIBE sample and question papers, you carry that confidence into the exam hall.

Do extensive revision: Some topics may look run-of-the-mill and easy to the eye, but unless one puts in enough revision, the concepts may go away faster than they came the first time. So, do sufficient revision for each topic.

Don't get stuck with difficult topics: If there is a topic that you are not able to master even after a couple of attempts, it is better to give it up and use that time and energy on other topics. Or else you will end up spending prodigious time to little effect.

Avoid reading new topics: Starting a new topic at this stage is not a good idea as it will not only break the rhythm but also importantly use up important time that can be used for preparing for the battle rather than on learning new ways to fight.

Take proper rest: Proper rest to your body will help you to tackle difficult situations more effectively. So, see to it that you not only sleep but also eat well.
AIBE 2021 exam-day guidelines: General
Document checklist: Don't forget to carry the AIBE 2021 admit card and a valid photo ID proof.

Stick to the reporting time mentioned on the admit card. Note that there will be registration and frisking formalities to be completed and reaching the AIBE exam centre 2021 on time will help you avoid losing your calm.

Wear something comfortable on exam day.

Note that AIBE being an open book exam, you are allowed to carry textbooks and notebooks.

When answering questions, always start with the easy ones. And once you are done, go to medium and finally difficult questions. This way you won't get stuck and lose valuable time.
AIBE 2021 exam-day guidelines: COVID-19 related
Wear masks to stay protected

Also, carry a bottle of sanitizer

Maintain social distancing.

Follow any COVID-19 related guidelines implemented by AIBE exam officials.
Write to us at news@careers360.com