All India Bar Examination XV 2020: Read preparation tips here
Bar Council of India will conduct the AIBE XV 2020 exam on January 24 with strict adherence to COVID-19 protocols.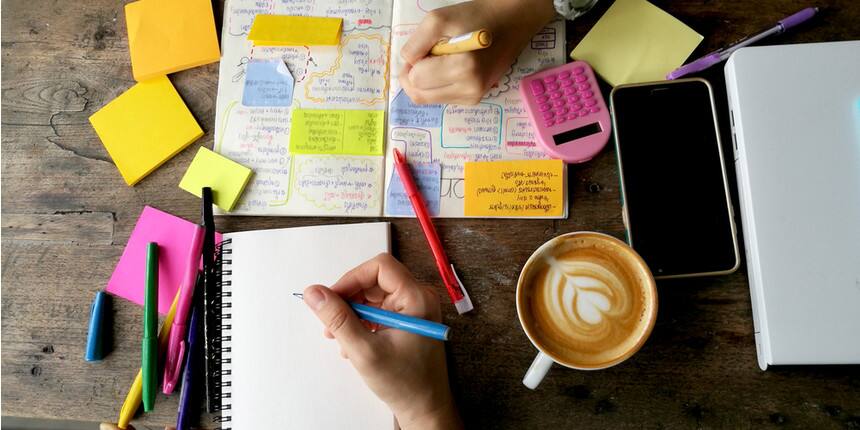 NEW DELHI: The Bar Council of India (BCI) will conduct All India Bar Examination (AIBE) XV (15) 2020 on January 24. The much-delayed exam will be an opportunity for many law graduates to get the Certificate of Practice required for working as an advocate in any Court of Law in India. AIBE is an open book exam, designed to test the aptitude and legal knowledge required for practising the legal profession in India. And, most importantly, it is mandatory for law graduates to clear the exam. So, here are some preparation tips for AIBE XV (15) that may help in clearing the exam comfortably.
LATEST - To download AIBE XV (15) 2020 admit card - Click here
AIBE preparation tips
Refer to AIBE syllabus
The test paper of AIBE will have questions framed from the AIBE syllabus. So, one must be aware of the official syllabus. Further, the test conducting body has also given the topic-wise distribution of questions and marks. Referring to the syllabus would let you understand the broad framework of the test and you can put your preparation in the right direction. Here are the topics that are included in the AIBE syllabus along with marks distribution.
AIBE syllabus
| | |
| --- | --- |
| Subject or Topic | Total number of questions |
| Administrative Law | 3 |
| Alternative Dispute Redressal including Arbitration Act | 4 |
| Code of Civil Procedure | 10 |
| Company Law | 2 |
| Constitutional Law | 10 |
| Criminal Procedure Code | 10 |
| Cyber Law | 2 |
| Environmental Law | 2 |
| Evidence Act | 8 |
| Family Law | 8 |
| Indian Penal Code | 8 |
| Intellectual Property Laws | 2 |
| Labour and Industrial Laws | 4 |
| Land Acquisition Act | 2 |
| Law of Contract, Specific Relief, Property Laws, Negotiable Instrument Act | 8 |
| Law of Tort, including Motor Vehicle Act and Consumer Protection Law | 5 |
| Law related to Taxation | 4 |
| Professional Ethics and Cases of Professional Misconduct under BCI rules | 4 |
| Public Interest Litigation | 4 |
| Total questions | 100 |
Follow the right study material
Referring to the right study material makes it easy for the candidates to cover the syllabus. For AIBE, candidates should refer to the standard books instead of going after random books available in the market.
Bare Acts is considered really good for AIBE preparation. However, along with Bare Acts, one may use the book named "Central Civil Acts (101 Important Acts) with Latest Acts, Amendments & Short Comments)" for the preparation.
The Criminal Manual (Cr.P.C., I.P.C. & Evidence) is also an important book which can be used to cover the criminal law section. Some of the other important books and study material for AIBE preparation are mentioned below.
Universal Constitution of India

Intellectual Property Law by LexisNexis

Landmark case laws

Legal maxims list
Make handwritten notes
Handwritten notes are very useful for revising various topics in the short span of time. Also, given that AIBE is an open book exam, the handwritten notes can be taken inside the exam hall and referred for answering the questions.
Read legal maxims and prepare case lists
The AIBE paper will have many questions from legal maxims and different cases and judgments. So, one should have knowledge of legal maxims and cases. The case lists can also be carried to the exam centre and referred for answering the questions.
Solve AIBE previous year papers
Solving previous year papers is one of the best ways to understand the test and assess your level of preparation. It is advised that candidates should solve all the available previous year papers of AIBE before going into the examination. The question papers should be solved in a time-bound manner. After solving the paper, you must evaluate your performance and identify the loopholes.
Important things to carry in exam hall
AIBE is an open book exam, so candidates are allowed to refer to the books and study material for answering the questions. Still, every year, many candidates fail to clear the exam because they find it difficult to find answers in the books. To avoid such situation, candidates should carry only those study materials with which they are already familiar.
Candidates may carry Bar Acts, Universal Constitution of India, list of landmark case laws and list of legal maxims along with self-made notes.
The All India Bar Examination was not conducted last year due to COVID-19 pandemic. The Delhi High Court has directed the BCI to hold the present session under strict regulations and issue COVID related standard operating procedures (SOPs) for AIBE XV. The authorities have also planned to conduct the next session of AIBE on March 21, 2021.
Also read:
Write to us at news@careers360.com.
Know More About

Download Exam Brochure
More From shubham.bhakuni