As AP orders English in schools, educationists ask: 'Where are the teachers?'
As AP orders English in schools, educationists ask: 'Where are the teachers?'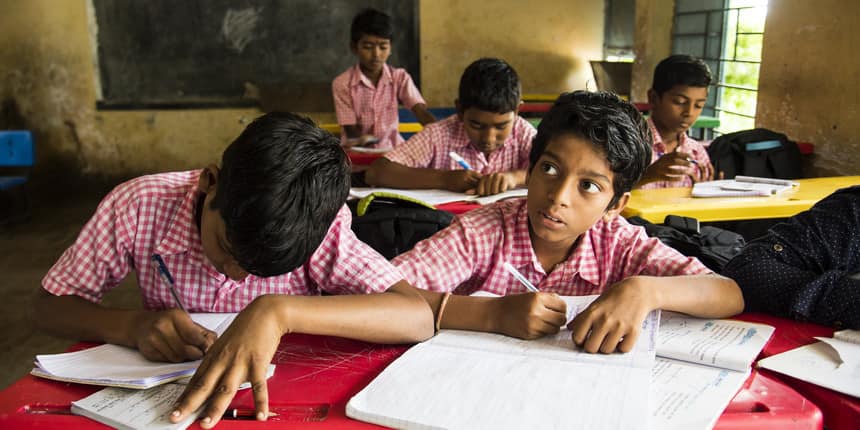 NEW DELHI: Teachers and academics have raised concerns about the Andhra Pradesh government's decision to convert all Telugu and Urdu-medium primary schools into English-medium ones.
4 min read
Mar 05, 2022
They argued that that move violates the Right to Education (RTE) Act 2009, which says that "the medium of instructions shall, as far as practicable, be in child's mother tongue". Educationists also want to know where the state government will find the teachers required and how it will train the ones it already has.
On November 5, the Andhra Pradesh School Education Department issued an order stating that "the Government hereby accord permission to the Commissioner of School Education to convert all Government, MPP Schools and Zilla Parishad schools and all classes into English Medium from classes 1 to 8 from the academic year 2020-21". However, on Saturday, the state government altered its order - only Classes 1 to 6 will now be in English-medium.
This decision has been one of the poll promises of Chief Minister Y. S. Jaganmohan Reddy and the YSR Congress party.
The order also stated that "the Commissioner of School Education shall take appropriate and adequate efforts to implement Telugu/Urdu as compulsory subject depending on the current medium of instruction in all the Schools compulsorily in line with the Government orders in the matter."
"The government order is a violation of RTE," says Narava Prakasa Rao, steering committee member of southern states' RTE Forum. The Right to Education Forum is a gathering of educationists, academics and activists. Some also fear that with the sudden introduction English in tribal regions, where tribal languages are the medium, children will simply stop attending school.
Teacher shortage
Education activists wondered how the government is planning to recruit the required number of teachers. "Nearly 25-45 schools were closed due to lack of teachers and students," said Narava Prakasa Rao. "The government itself says that it requires roughly 40,000 teachers to teach these English medium classes. As far as I know, the state does not have any teacher training institute in English."
Teachers already placed in schools are now expected to teach in a different language. "When teachers were first recruited, they were specifically instructed to teach in Telugu only," explained Rao. "Now, after 15-20 years, suddenly the same teachers are asked to teach in English." Teachers themselves may not have enough mastery over English to be teaching in it.
Given the situation, a decline in the quality of teaching is almost inevitable, argue activists.
Students, too, will struggle more.
"There will be a problem when science subjects are taught as students will find it difficult to understand the technical terms unless explained in Telugu," said K. Prakasrao, general secretary, Andhra Pradesh Primary Teachers Association.
The first government order had also stated that English medium will also be introduced "for Grades 9 & 10 from academic year 2021-22". Activists have argued that the sudden shift in the medium is going to affect learning.
This argument was echoed by M. Rajesh Kumar, a teacher at MPP School, Vasant Nagar, "So far, the students have been following Telugu-medium books," he said. "The sudden shift would mean that most students will find it difficult to adapt. If this is implemented directly into Class 9 and 10, the students will find it very difficult to cope."
With less than seven months to the start of the new academic session, it is unclear how the government plans to train all these teachers.
The AP government has depended on the Vidya Volunteer programme to cover up the lack of teachers in primary schools. Through Vidya Volunteer program, the government recruits untrained graduates provides them training and employs them on a contract basis to teach in different government schools.
The Times of India reported that the government is engaging over 18,000 volunteers for 2019-'20.
'English is a barrier'
Academics are worried about the impact the change will have on learning.
It has been widely established that children tend to learn better in their mother tongue during the initial years of study.
In 2015, P. Sreekumar Nair, then consultant to the child studies, Centre for Economic and Social Studies and UNICEF, studied data gathered by Young Lives, a longitudinal study into the lives of children and youth, in AP and Telangana, between 2002 and 2011.
Nair concluded that children learn better in their mother tongue. "At lower classes, students may be able to learn more effectively when schools instruct their students in their native language," his paper stated. It further said: "Insistence on instruction in English is a barrier for the poor, rural and lower caste students".
While protests from Telugu and Urdu teachers has drawn the maximum attention – the state government has reassured them that these two will be compulsory if not the primary medium of instruction – the problem goes beyond that.
As Narava Prakasa Rao explained: "In tribal areas of Araku and Paderu, their mother tongue is not Telugu but Koya. In these places, the children only study in Koya. The sudden and mandatory introduction of English medium means that they will just stop attending schools."
Correction: The copy has been corrected to include the latest announcement limiting English-medium teaching to Classes 1 to 6.
Write to us at news@careers360.com.