Australia, a preferred education hub for Indian students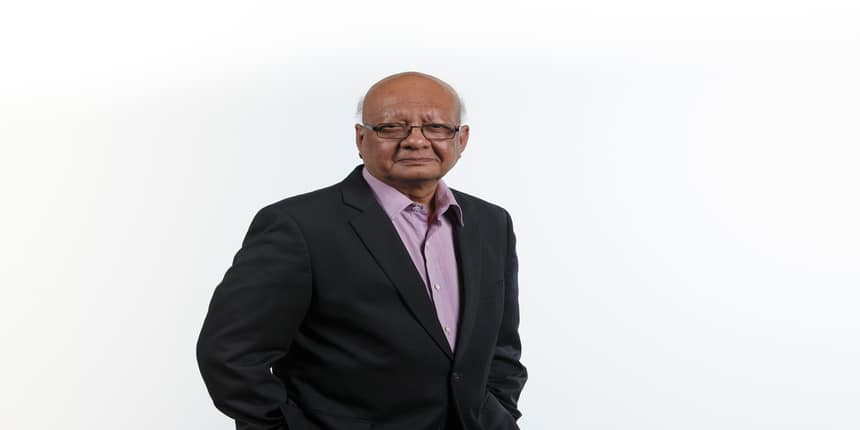 Amit Dasgupta, India Director of the University of New South Wales, while interacting with Pritha Roy Choudhury says that the number of Indian students opting for Australia as their preferred destination for higher education is on the rise, showing a gradual shift of interest from UK and US...

Q. The number of Indian students going to Australia for higher studies is on the rise. What are the reasons for that?
4 min read
Mar 05, 2022
A. Yes, Australia is rapidly emerging as a preferred higher education destination because of multiple reasons. High quality of education, good positioning in international QS rankings, cultural diversity and significantly cheaper cost of education in comparison to the US, are some of the few. Australian universities are very high in QS Rankings; UNSW is among the top 50 (at 43). Again, Sydney also ranks among the top 10 Best Student Cities in the QS Rankings. So, students feel comfortable in a multicultural environment and learn to live in a truly global space.
Additionally, Australia's work-study visa regime allows for more opportunities for internships, work experience and employability, in comparison to its counterparts in Europe and the USA. Australian government statistics show that the number of students to Australia from India has been steadily rising, with last year witnessing a record 52.89% jump from the previous year.

Q. Association of Indian Universities will soon be giving equivalence status to engineering degree and diploma, is it happening for other programs too? Are you working on that?
A. These decisions taken by the Government of India are based on skills requirement projections, so far it has displayed a sensitive and cooperative approach to extending equivalence for the subjects. Of course, this is very useful for students who can now spend some time in both countries and enjoy the best of both worlds! I am confident that more subject areas would be co-opted over time, including Medicine.

Q. What are the courses unique for Indian students in UNSW?
A. UNSW is a 43rd QS ranked university, and all its courses offer a terrific learning experience for the students. While no university offers courses, which are tailor-made for a particular nationality, some courses find a natural resonance with Indian students. Engineering is one, UNSW especially welcomes more women into the courses available. Also, UNSW takes pride in the cutting-edge and rigorous research work it undertakes. The university has forged strong collaborations with Australian government departments, as well as with countries abroad so that students can work on research with a real-life application approach. UNSW is also committed to working on climate change issues, and so it's a great place for students who want to work on problems of today and find solutions for tomorrow.

Q. What about the scholarships being offered for Indian students in your university?
A. There are many exciting opportunities for Indian students, and many are still open as UNSW Term 3 – September intake – admission process is still on-going. This offers 16 Future of Change Scholarships only for Indian students. Applications close on July 31st. In addition, there are bursaries offered to students at the undergraduate level from select Indian schools. Furthermore, there are a large number of general scholarships that Indian students can compete for.

Q. Any unique new age programmes, which can attract Indian students?
A. In Engineering, there is Robotics, Virtual Reality and Artificial Intelligence which are among the best in the world including Quantum Computing. The School of Built Environment has a series of innovative programmes on sustainable housing. We are the world leaders in photovoltaics, waste management and water resources. A new programme (Politics, Philosophy and Economics) has been introduced from this year, which as mentioned should get Indian students excited. In actuarial studies, we are No.1 in the world. Also, we not only have a Civil Aviation Bachelors and Master's programme but also have our own flying school. UNSW offerings are extensive and varied.

Q. What are the prospects for part-time work during studies and placements later on?
A. The opportunities are bright, especially in comparison to the US, UK and Europe. It is covered under the Australian work-study visa rules. Accordingly, students decide how long they would work within the cap, depending on the pressure of studies.

Q. Tell us about your focus on Indian students in the near future?
A. We are very keen on more students from India. We have introduced a September intake from this year and we encourage all bright students who are still exploring possibilities of studying abroad to come and meet us on the India Open Days on Sunday, August 11 from 4 pm to 8 pm at the Le Meridien Hotel, Janpath, New Delhi.
---
Follow us for the latest education news on colleges and universities, admission, courses, exams, schools, research, NEP and education policies and more..
To get in touch, write to us at news@careers360.com.
More From Pritha Roy Choudhury