Budget 2021: What higher educational institutions hope to see in it
Budget 2021: What higher educational institutions hope to see in it
Expectation from Budget 2021: Educational institutions hope for increased public funding in education in general, digital infrastructure and research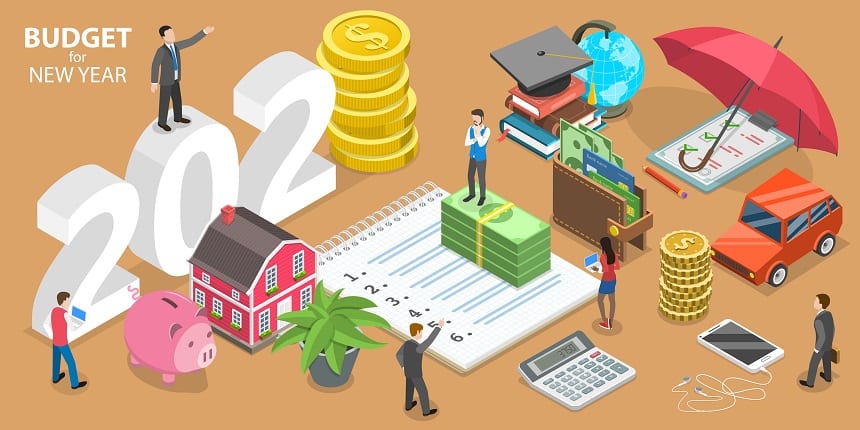 NEW DELHI: Invest in digital infrastructure to bridge the digital gap between groups of students and teachers, increase public spending, offer tax relief to private institutions -- these are some of the items on the wish-lists of higher educational institutions for the Union Budget 2021.
This will also be the first budget after the Union Cabinet approved the National Education Policy (NEP) 2020 last year.
In 2020-21, the Centre had earmarked Rs 99,300 crore for higher and school education. The finance minister, Nirmala Sitharaman, also made several announcements including allowing foreign direct investment (FDI) and external commercial borrowings (ECB) in education. She also announced that 150 higher education institutions will start apprenticeships and urban local bodies are to provide internship opportunities for fresh engineers for a year. The framework for these internships was laid out in June 2020, the University Grants Commission allowed some universities to launch full-fledged degree programmes online, a promise made in the 2020 Union Budget.
Public and private institutions of higher education have a set of hopes and expectations from the 2021 budget. The budget date is February 1.
Budget 2021: Spend 6% of GDP
A major recommendation under the NEP 2020 is to increase the spending on education to 6% of the Gross Domestic Product (GDP), a target set by the Kothari Commission in 1966.
Mahadeo Jaiswal, director, Indian Institute of Management (IIM) Sambalpur, said that the current public expenditure on education in India has been around 4.4% of GDP and that this must be raised to 6-7% of GDP with the combined contribution of Centre and state.
Sanjay Gupta, Vice-Chancellor of the World University of Design, too hopes to see increased investment in education. "World University of Design hopes to see improved grants from the government in the field of education especially design education. Design assists innovation – the most powerful engine of economic growth, the future of a new-age India," he said
Budget 2021: Bridge digital divide
The COVID-19 pandemic's forcing all education to move online threw into sharp relief the wide digital divide between groups of students. Higher education administrators who faced the challenge of teaching over patchy networks and unreliable devices want to see investment in digital infrastructure.
"The first issue that needs to be addressed in this upcoming budget is allocation of funds to develop digital infrastructure across the country, especially rural India.... The government must evaluate the situation on the ground and spend on assets for the long term that includes smart classroom, Internet connection and upskilling of teachers in line with NEP 2020," said Jaiswal of IIM Sambalpur.
Rupamanjari Ghosh, Vice-Chancellor of the private Shiv Nadar University, has the same expectation from Budget 2021. "First and foremost, we must invest in networks and infrastructure to bridge the digital divide across the country," she said. Echoing her, Surabhi Goel, CEO, Aditya Birla World Academy said: " There is an increased need for investing in virtual forms of education and training through digital tools, upskilling and digital training for teachers through interactive mentoring sessions, leadership training and more."
Sanjiv Marwah, director, JK Business School said: "The upcoming budget must promote the perfect amalgamation of digital and traditional education and strive to encourage the adoption of emerging technologies...as well as promoting Research & Development."
The NEP 2020 also stresses on strengthening the digital infrastructure from school to university level. Alongside, academics and administrators also seek tough data protection policies as institutions have now been compelled to adopt a digital or blended approach to teaching.
Budget 2021: Fund research, innovation
Investment in research through a dedicated body, National Research Foundation (NRF,) is another important recommendation of the NEP 2020. India is ranked low among nations in terms of investment in research and currently spends less than 1% of GDP on it. Academics want to see this increase.
Some of the educators want spending on research to be increased to a minimum of two percent of the GDP. Manoj K. Arora, Vice-Chancellor, BML Munjal University, hopes that the government will increase research funding to "at least 2% of GDP"
Ghosh, too, hopes for "adequate outlay of funds to higher education institutions, both public and private, for the purpose of scientific enquiry and research".
Budget 2021: Tax relief, loans for private institutions
Aman Mittal, additional director at division of international affairs, Lovely Professional University hopes taxes on online courses are reduced. "Online education presently falls under the 18 percent tax bracket. This should be brought down substantially to make high-quality education more accessible to everyone," he said.
Ketan Marwadi, president, Marwadi University argued that GST (Goods and Services Tax) input credit should also be provided to private institutions for upgrading infrastructure facilities.
Some institutions are hoping for financial support beyond tax relief. "Another key aspect that we are looking forward to in the Union Budget 2021 is financial support..to private sector institutions, including low-cost and zero-cost loans, which is done in many countries. We request the government to consider 'National Education Bank' as a concept, just like the 'National Housing Bank,' such that education loans too can be provided at the lowest possible interest rate," said Marwah of JK Business School.
Budget 2021: Fund teacher training
"Teachers training must be a priority area in this budget because of the large scale disruption and the new normal that is heavy on digitisation and technology," said Monica Malhotra Kandhari, MD, MBD group.
Write to us at news@careers360.com