HRD, urban development ministries launch student internship programme
HRD, urban development ministries launch student internship programme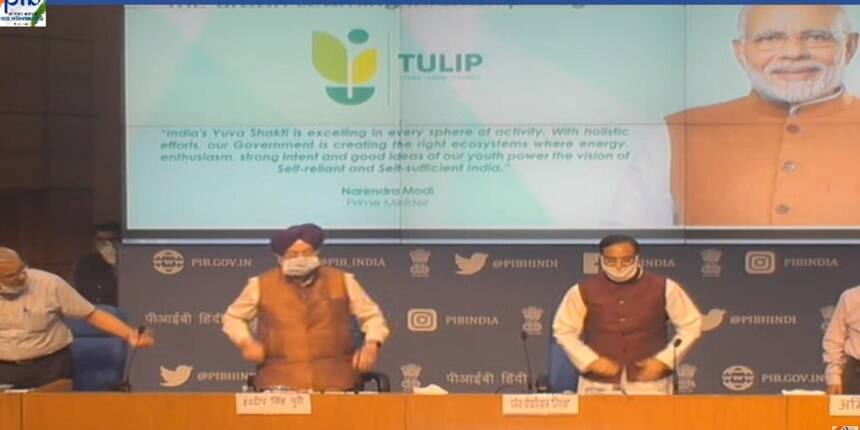 NEW DELHI: Two central ministries have come together and launched an internship opportunity for college students in urban local bodies. The duration of the internship will be a minimum of eight weeks to maximum one year.
Undergraduates or fresh graduates out are eligible to apply for the internship. The government aims to enrol 25,000 interns from various streams across the country through this portal.

The Ministry of Housing and Urban Affairs (MoHUA) and the All India Council for Technical Education under the Ministry of Human Resource Development have launched internships under the The Urban Learning Internship Programme, or TULIP, in municipal corporations for college students and graduates.

Union Human Resource Development Minister, Ramesh Pokhriyal 'Nishank' while launching the portal said that he is hopeful that in next few years around a crore students will be able to user the portal and get internship.
AICTE Programme
The programme developed by AICTE aims to provide experiential learning opportunities to engineering students and graduates. As per the MoHUA, TULIP envisions to create synergies between advancing functional skills in students and harnessing their energy and ideas to co-create solutions for the future of our cities.

TULIP has been envisioned to deliver the above by equipping youth with problem-solving and critical thinking skills through hands-on, experiential learning in India's fast-growing urban ecosystem. Experiential learning opportunities in the urban sector will help transform them into future leaders. The flexible nature of the program provides for inclusivity and access, is ecosystem driven and built on the principles of federated architecture and transparency.
Municipalities, Smart City Mission
At the state level, TULIP will be supported by the urban development departments in providing a clear roadmap for the Urban Local Bodies (ULBs) and project bodies, or Special Purpose Vehicles, of the Smart Cities Mission to adopt TULIP in their respective organisations. There around 4,400 ULBs and 100 smart cities in the country right now.

At the ULB and smart city level, they have been provided flexibility in defining the roles, numbers and other parameters of how TULIP can best serve their contextual needs.Urban local bodies have been given freedom to launch different programmes and engage interns as per their requirement and the facilities and remuneration they was to give to the internship.

"Students, HRD Ministry in collaboration with MoHUA is bringing you an internship program that will expose you to real-life learning, connect you with urban government, enhance your learning & make you industry-ready," Union HRD Minister tweeted a day before the launch. Schools are claiming they are finding it hard to run their day to day functioning and government order is an injustice to them.
Earlier in February, finance minister, Nirmala Sitharaman during her Budget speech proposed internship opportunities for fresh engineering pass-outs. She said that government proposes to start a program where the urban local bodies across the country will provide internship opportunities to fresh engineers for up to 1 year.
Also read:
Write to us at news@careers360.com.
More From Team Careers360