Budget 2020: Centre allocates Rs 99,300 crore for education
Budget 2020: Centre allocates Rs 99,300 crore for education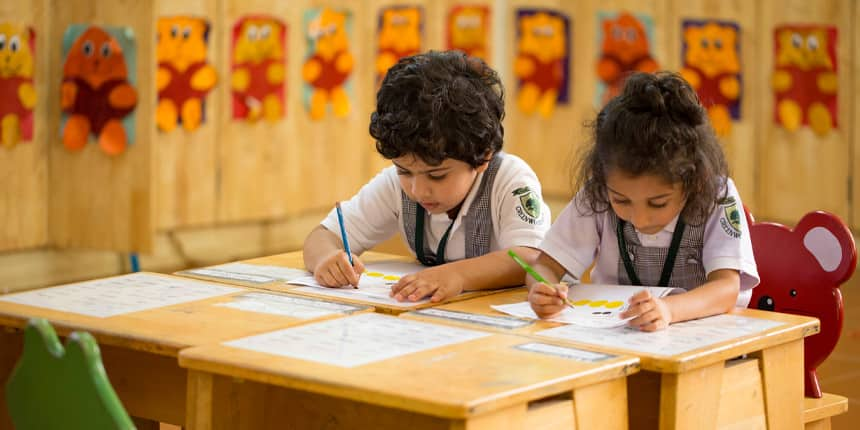 NEW DELHI: Nirmala Sitharaman, minister of finance and corporate affairs while presenting Union Budget 2020-21 allocated Rs 99,300 crore for the education sector in the next financial year. This represents an increase of 4.6 percent over this year's budget of Rs 93,847.64 crore.
The government has also announced an allocation of Rs 3,000 crore for skill development. Minister has announced that by 2021, as many as 150 institutions will offer diploma courses in which apprenticeships will be embedded. The biggest schemes on school (Samagra Shiksha Abhiyan) and higher education (Rashtriya Uchchatar Shiksha Abhiyan) and the Mid-Day Meal scheme were not specifically mentioned.
Internships, Online Degrees, Bridge Course
The government also announced a one-year internship programme for fresh engineers. Sitharaman said that urban local bodies – essentially, municipal bodies – across the country will provide internship to young engineers for one year. Both will benefit, she said – the local bodies will get help with planning and the engineers will receive training.
The government has proposed a "bridge course" for nurses, teachers and paramedical staff planning to go abroad. The course will be designed by the Ministry of Health and Family Welfare and the Ministry of Skill Development.
Sitharaman also announced online degree courses for providing quality education to economically weaker section. She said: "Quality education will be provided through a degree level full-fledged online education programme, by institutions which ranked within 100 in the NIRF [or National Institutional Ranking Framework] Rankings. Only a few institutions will offer such programme initially."
Study-In-India
To check on the quality of students coming to India for higher education, the finance minister announced that under the Study in India initiative a scholarship test examination "IND-SAT" will be held in Asian and African countries as a qualifying test for scholarships.
The minister also announced a National Police University and a National Forensic Science University. To improve the number of doctors in the country, she has announced a new policy of attaching medical colleges to district hospitals in public-private-partnership mode. The government will provide gap funding as well.
Addressing the shortage of qualified medical officers in the healthcare sector in India, the Modi government proposed remedial measures. It proposed attaching district hospitals to the medical colleges. The hospitals will be built in the public-private partnership (PPP) model. In the DNB and FNB, the government aims to encourage large hospitals to offer practice to more resident doctors.
Sitharaman also said that "education needs a better flow of finance" and that steps will be taken to source funding through external borrowing and foreign direct investments, or FDI.
Some of the major announcements done by the Finance Minister in her previous year's Budget are yet to be implemented. Sitharaman in her Budget speech 2019-20 had announced to bring a new education policy to reform the higher education, draft legislation for higher education commission is yet formulated.
Write to us at news@careers360.com
More From Team Careers360