Cambridge, MIT have no plans of setting up campuses in India
Cambridge, MIT have no plans of setting up campuses in India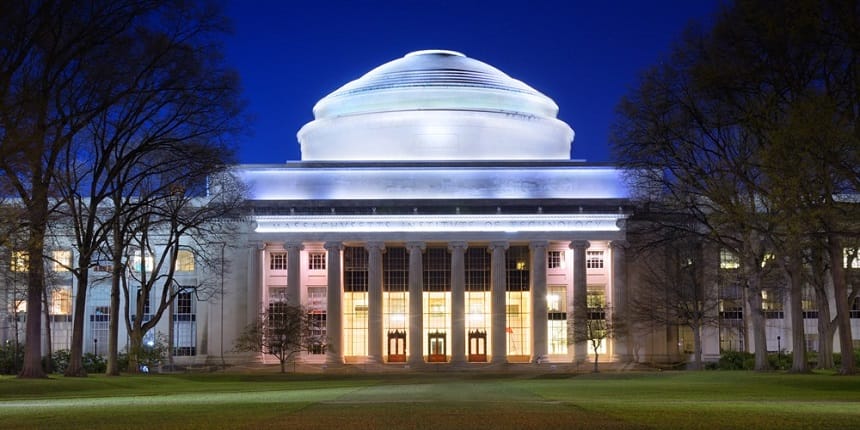 NEW DELHI: The National Education Policy 2020 paves the way for foreign universities establishing campuses in India and the prime minister, Narendra Modi, said they will bring "global exposure" to Indian students at a recent function. But top foreign universities seem less enthusiastic about the proposition.
Careers360 checked with the 15 foreign universities at the top of foreign university rankings, and of those that responded, not one is planning to open an "offshore campus" in India. Cambridge University and Massachusetts Institute of Technology stated they had no plans of starting campuses and admitting undergraduates; University of Chicago said it already has a centre in India to facilitate research collaborations but was non-committal about a campus. The NEP envisions universities in the top 100 in international institutional rankings, Time Higher Education and Quacquarelli Symonds, setting up in India.
Passed in July, the NEP allows foreign universities to set up overseas campuses in India. As per the NEP 2020, foreign universities establishing campuses in India will be helped by the government through a legislative framework facilitating their entry, and foreign universities will be given special dispensation regarding regulatory, governance, and content norms on par with other autonomous institutions in India.
Of the 15 universities Careers360 wrote to, some chose not to comment and others stated they have no plans of setting up campuses outside their main ones. In the year 2019 over 7.5 lakh, Indian students went abroad for their higher education. The Centre hopes to reverse this trend by allowing overseas campuses here.
US education
The maximum number of Indian students pursuing a foreign degree still head to the United States for higher education, and as soon as the NEP was announced the US State Department welcomed the development. It also said that it is looking forward to greater cooperation between American and Indian universities on the research front.
However, US universities which responded to Careers360 have said that they do not have any plan to set up campuses outside (read India) the US now.
Richard Lester, Associate Provost for international activities at Massachusetts Institute of Technology (MIT) said: "International engagement is core to MIT's mission. We can only serve the world if our faculty and students are out in it, collaborating with researchers and institutions on groundbreaking research and problem-solving, wherever they might be. We can only prepare our students to excel if we enable them to learn how others formulate and solve important problems. And we can only ensure America's global leadership in science and technology if we serve as a magnet for attracting the world's best and brightest to our campus. Our approach to international engagement is based on collaboration, partnership, and local capacity building. Because we prefer the partnership model, as a long-standing practice, MIT does not establish branch campuses and has no plans to do so in India or elsewhere."
As per data shared by MIT, there were 21 undergraduate students and 313 graduate students from India enrolled at the Institute for the 2019-2020 academic year.
Then, Indian students may prefer to go abroad than study at an off-shore campus here. As Saurabh Sharma, a postgraduate student at New York University explained: "There are students and faculties from all over the world here. The kind of facilities here we have is no match. I am not sure if tomorrow NYU decides to set up a campus in India, it will have all this in place and be more attractive than it would be for Indian students looking for international exposure."
A senior official of the University of Chicago which has a centre in Delhi, Gerald McSwiggan, pointed out that the university already has a centre in Delhi "which provides a base for research, teaching and dialogue among scholars from the university, across India and around the world". A full-fledged campus isn't in the plans just yet.
Cambridge University spokesperson, Paul Casciato said the university "does not operate any campuses outside of Cambridge."
Not the first attempt
It is not the first time the government is attempting to get foreign universities to establish campuses in India. During the second UPA term, led by the Congress, Kapil Sibal, then human resource development minister, wanted to introduce Foreign Educational Institutions (Regulation of Entry and Operations) Bill, 2010.
But opposition parties including BJP, and some of UPA's own allies, opposed it. The Bill was opposed as there were apprehensions that allowing foreign universities to operate in India would raise the cost of education through higher tuition fees and poaching of faculty from public universities, thus putting higher education out of the reach of a large section of the population.
Those apprehensions remain. Top-ranked universities have set up campuses in countries like Singapore and Dubai but setting up in India would present different challenges. The country already has one of the largest higher education systems in the world with over a 1,000 universities and over 40,000 colleges, a low enrollment ratio, a youth population which is largely poor and reliant on public institutions for educational opportunities.
The higher education regulator, University Grants Commission issued a regulation a few years ago back but till now no top-level foreign university has shown interest in setting up a campus in the country. Their offices here typically serve as admission offices for the main campus or facilitate collaborations with Indian universities offering joint degree programmes or conducting research activities.
Also read:
Write to us at news@careers360.com.