Campus placement: Skill gap and lack of internship major hindrances in getting jobs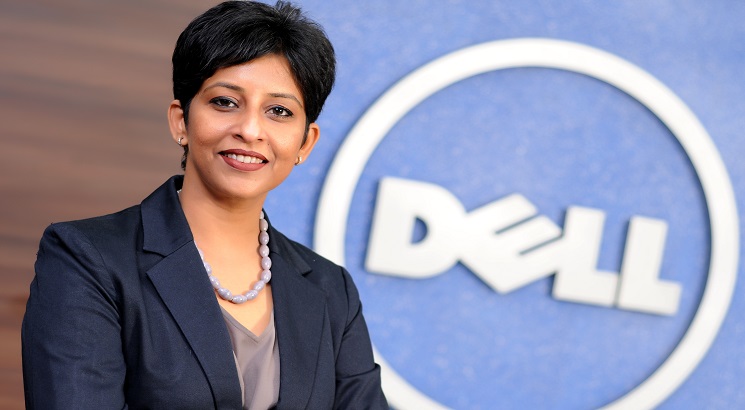 Savneet Shergill, Senior Director, India Talent Acquisition, Dell Technologies shares her views with Careers360 related to the present placement scenario...
Q. What according to you is the present job market situation for fresh graduates?
 A. The job market for freshers has increased over the years in terms of hiring with various organizations. Also we see there are many multinationals & start-ups setting up shops in India which effects the hiring as students have a vast pool of opportunity. Students who possess relevant skills, and have industry exposure to some extent through internships, have a great chance of landing their dream jobs.
Top Indian campuses for Dell's recruitment:
IITs -- Madras, Delhi, Bombay & Guwahati
IIMs – Bangalore, Lucknow & Udaipur
NITs – Surathkal, Trichy, Warangal & Rourkela
Universities - Anna University, VTU, Manipal University, Jadavpur University
Q. How do you look at the proliferation of engineering colleges in India? (in terms of need and demand of Engineers in the technology industry )
 A. Only 20-25% of the colleges in India have students with right exposure who are involved in internship programs with Technology organizations, that are industry ready to an extent. So, while the demand is there the quality of talent pool is often not up-to the mark. Merely having a degree is certainly not good enough, the right skills are a must have.
Q. What are the probable factors for students are not getting campus placement and not landing their preferred jobs?
 A. There can be a number of reasons for the same. From the top of my head, these can be some of them:
Skill gap between college education vs skills required on the job.
No prior internship exposure with tech organizations before campus hiring seasons
Career vs role offered – Students are not flexible to take up certain roles (like testing), locations and shifts (night)
Q. Is there a mismatch between qualifications and job-readiness? What are the required skills-sets for fresh graduates and the profiles that you consider?
 A. There are numerous colleges (Tech & B-Schools) in India and student's availability pool is in abundance. The qualification to job-readiness continues to be the biggest challenge in India hence selection of the right school/college is important. Dell looks for students with the following skillsets:
Behavioural Skills:
Customer centric, Innovative, Drive for Results & Integrity
Positive attitude
Skills for Management Schools:
Good understanding & knowledge in the areas of expertise (Sales, Finance, HR, Operations, Consulting)
Customer Management and Complex Problem-solving skills
Content skills and Soft skills
Skills for Tech-Schools
Strong in programming principals with coding experience in C/C++/ Python
Well versed in Computer architecture, data structures and algorithms
Good understanding of OS fundamentals and exposure to Unix Variants
Good knowledge of Networking fundamentals, TCP/IP, Ethernet
Exposure to scripting
Good analytical & troubleshooting skills.
Full stack developers are preferred.
Good communication skills are a huge advantage
Latest Technology know-how: Data Analytics, Artificial Intelligence, Machine Learning, Robotics, Design (Software, Hardware, Concepts etc.), Research and Development, Cyber Security & Other skills like Cognitive technologies, VR / AR.
Q. In a Digital world, how has the placement scenario changed? What do you look for in a prospective employee today?
 A. Employment landscape is changing swiftly, and new jobs are emerging with rapid disruption in the business models around the globe. Today's job market and in-demand skills are hugely different from the ones five years ago and the pace of change is only set to accelerate. For Dell's University Reach (UR) hiring, as we are transitioning from traditional hiring to Digitization some of the initiatives that we are driving are:
Hack to Hire – Hackathon based hiring
Interview Stream (Video based) being used for Campus Interviews where panels are unable to travel
Campus Branding & Engagements with students through Social Media platforms in addition to the traditional emails etc.
Campus Hiring Process – Recruitment Tools integrated with AI technology
Skills we look for:
Aligned to our Culture Code – Customer First, Winning together, Innovation, Drive for Results & Integrity
Right attitude & great Communication skills (written and spoken)
Good understanding & knowledge in the area they specialise in
Customer first approach
Complex problem-solving skills
Q. Share your HR practices during campus recruitment.
 A. We follow a number of practices during campus recruitment. A few of them are:
Using online assessments for first level screening (technical & behavioral)
Group discussions & personal interviews
Campus Ambassador program - an individual is handed responsibility by Dell to be one of the exclusive campus ambassadors for their college. They will be the face of the college to create, host and lead Dell Futurist events apart from participating in all the other awe-inspiring activities
University engagements like MOUs, Lab setups, events sponsorship and influencing curriculum changes to the extent possible
Dell uses Campus Engagement Apps to improve the student connect programs with organizations.
Q. What are the challenges while recruiting from different campuses? Any special educational preferences given to candidates?
 A. We have few special Educational preference as Dell prefers to go with B.Tech & M.Tech Computer Science Stream for Engineering hiring at different grades.
Stay updated with latest Education News
More From Aeshwarya Tiwari