CBSE Class 12 Syllabus Reduction: Will it impact JEE Main, NEET 2021?
CBSE Class 12 Syllabus Reduction: Will it impact JEE Main, NEET 2021?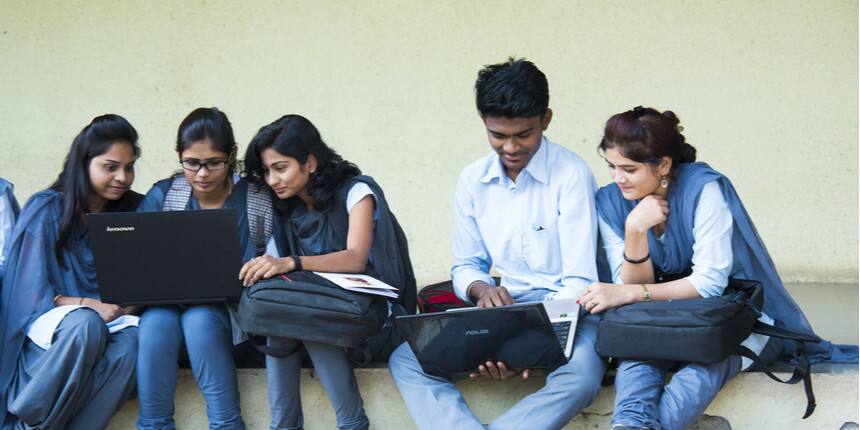 NEW DELHI: The Central Board of Secondary Education (CBSE) has reduced the syllabus of Classes 9 to 12 for the academic year 2020-21 by 30%. The decision has been made due to the loss in classroom teaching due to the health emergency brought on by the COVID-19 oubreak.
The syllabus reduction has affected all subjects including physics, chemistry, mathematics and biology which are critical for the engineering and medical entrance exams, JEE Main and NEET. The reduction will result in several topics from these subjects not being taught in schools and, in one way or the other, impact aspirants who are set to write NEET and JEE Main 2021.
The HRD minister, Ramesh Pokhriyal Nishank's announcement on the CBSE syllabus reduction immediately invited numerous questions on whether the National Testing Agency, or NTA, too, will dock the syllabus for NEET and JEE Main 2021. Despite the prevalence of coaching, many students still rely only on classroom teaching for their JEE Main or NEET preparation. They depend on the textbooks of the National Council for Educational Research and Training (NCERT) and what is taught in the classroom.
#cbseforstudents #students #CBSE brings big respite to students, reduces syllabus for classes IX-XII pic.twitter.com/DRcCBAdV4M

— CBSE HQ (@cbseindia29) July 7, 2020

📢Considering the importance of learning achievement, it has been decided to rationalize syllabus up to 30% by retaining the core concepts.@PMOIndia @HMOIndia @HRDMinistry @mygovindia @transformIndia @cbseindia29 @mygovindia

— Dr. Ramesh Pokhriyal Nishank (@DrRPNishank) July 7, 2020
What topics have been reduced?
The MHRD and CBSE, in consultation with the course and curriculum committee, have decided to rationalise the syllabus to the extent of dropping about a third -- or 30% -- of the content. While HRD minister Pokhriyal assures "core concepts" will be retained, it still means students will see many topics reduced from their coursework.
Students can check the complete details about the reduced syllabus and the topics which portions of the syllabus have been cut from the official website of CBSE.
How will it impact JEE Main and NEET 2021?
There has been no announcement yet from the exam-conducting body, NTA, or MHRD on the plans for JEE Main and NEET 2021.
However, since the reduced topics will not be taught in schools, students have to rely more on self study or external coaching institutes for their JEE and NEET preparation. The reduction will cause further confusion in a year when students have already faced anxiety is a given. The latest sessions of NEET and JEE Main 2021 have been postponed by more than five months. The new exam dates have been announced as per which JEE Main will be conducted from September 1 to 6 and NEET will be conducted on September 13.
Also read
JEE Main and NEET 2020 latest news and updates
Write to us at news@careers360.com
Stay updated with latest Education News
More From Satyendra Singh