CBSE issues cyber safety manual for students of Classes 9-12.
CBSE issues cyber safety manual for students of Classes 9-12.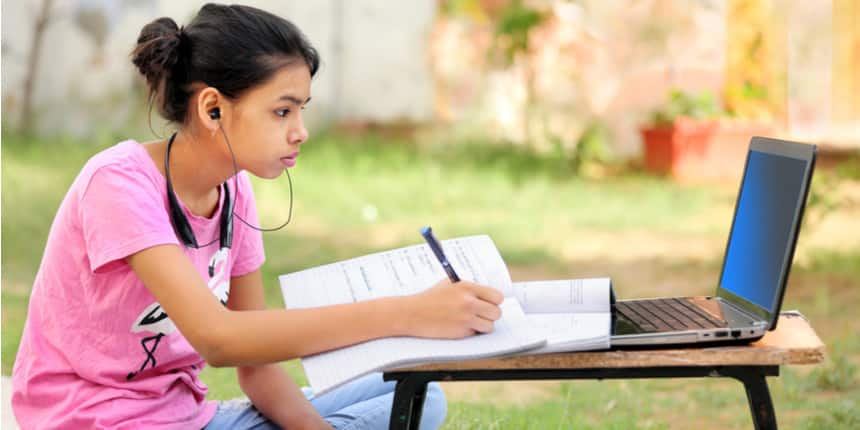 NEW DELHI: Central Board of Secondary Education, or CBSE, has released a cyber safety manual for students of Class 9 to 12. The manual provides critical information about online threats, abuse and exploitation which contribute to the vulnerability of children.
As a majority of schools have been forced to transition to online-mode classes during the coronavirus lockdown, the risk of exposure to threats has substantially increased for the students.
"The optimal safeguard for children is to facilitate their access to the internet, protect their privacy, encourage self-expression, and ensure that they can recognise potential dangers and know what to do about them," read the manual.
Apart from information on the cyberspace and its use, the manual also includes activities to help understand encrypted words, the need for digital access, digital law and much more. The concept of digital citizenship has also elaborately explained for the benefit of children using the internet.
Digital literacy
To help understand the concepts better, the manual also includes QR code of related videos which can be scanned to watch.
Emphasis has been placed on posting pictures online, use of social media and viewing inappropriate content. Students have been encouraged to report any malicious activity or inappropriate content that they across online.
Earlier this month, a 15-year-old student attending a prominent school in south Delhi was apprehended for discussing gang rape of schoolgirls in a private chat group on Instagram. The incident brought forth the necessity to educate the school children about cybersecurity issues.
The manual also informs about the potential risks with online gaming and the step by step guide responding to such online challenges.
Digital etiquette and bullying
With limited existing regulations and the sudden increase in the number of students online, activists warn of cybercrimes against children. The manual addresses the need to identify cyberbullying and cyberstalking and suggests measures to minimise the risk and exposure. It also highlights the need to keep a check on the quality of content posted online by students.
In April, the National Commission for Protection of Child Rights, or NCPCR, had issued an advisory to all the state education departments to take necessary steps to ensure the safety of students. The National Council for Education and Research also issued guidelines to schools and parents on cybersecurity.
Also read:
Write to us at news@careers360.com
More From Team Careers360