Lockdown 4: Students are being forced to pay fees with threats, fines
Lockdown 4: Students are being forced to pay fees with threats, fines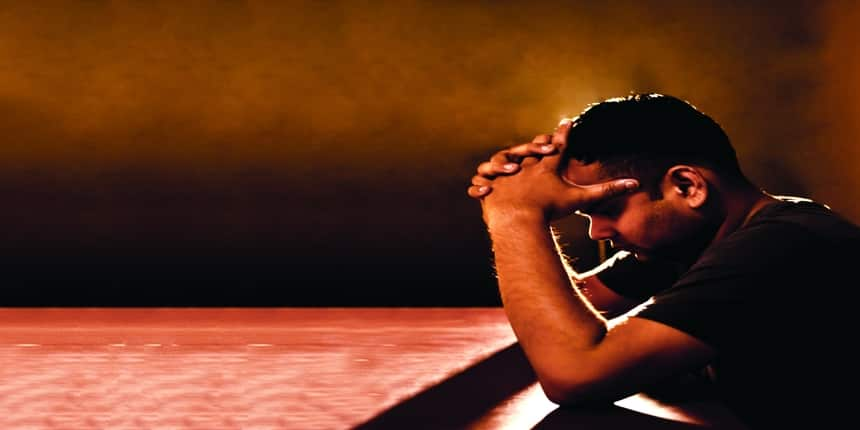 NEW DELHI: In mid-May, Ankit Kumar lost access to his university's online learning-management system, or LMS. When he wrote to the university to complain, the engineering student was told that his access would be restored once he paid his fee.
Over email correspondence with the Greater Noida-based university, which he shared with Careers360, he had sought permission to pay his fee in two instalments. The lockdown imposed to control the spread of coronavirus had left his family's resources depleted. He could not pay the full amount of Rs 1.59 lakh at once and requested to be allowed to pay Rs 75,000 on May 18 as a first instalment and access to the LMS. He promised to pay the rest, later. The university, however, turned his request down – he had to pay the full fee to access the learning management system.
The COVID-19 lockdown, enforced from March 25 and extended three times, has impacted the incomes of many families as businesses remained shut for weeks together. Paying fees for private education in both schools and colleges has become difficult.
Responding to this, the All India Council for Technical Education (AICTE) intervened. In one month, the AICTE issued three letters urging the technical institutions it regulates to not insist on students paying fees until the lockdown is lifted.
However, the message hasn't gone through or some institutions have simply chosen to ignore it. Students from over half a dozen private institutions told Careers360 that they were not only being forced to submit their semester fees but are also being fined for being late. They shared screenshots of emails and messages asking them for fees. Some institutions have cut access to common education facilities.
Semester fee and exams
Daksh Ghosh* an engineering student of a Bhopal-based private engineering college shared a message from a faculty member saying their exam forms will not be forwarded till they pay their semester fee in full.
"My family is suffering from financial problems due to this crisis as my father's shop is closed from March 22.... [The] future of lakhs of students is at risk," Ghosh told Careers360.
Two Greater Noida based Universities have also issued similar circulars to students and set deadlines for depositing fees and clearing all dues. One has stated that it will levy a fine for the 2020-21 academic session the dues are not cleared on or before May 20, 2020.
Another student of the same university Ankit Kumar attends, Shivam Rajput, alleged the university has been forcing students to pay fees by stopping them from writing the mid-term re-examination. He wrote, "They have developed few techniques to do this: first, they have started mid-term re-examination but only students who have submitted fees for the next year are allowed for it. They have blocked students who haven't paid their fees for next year from their online portal and now they are saying that Re-MTE is not a right, it is a choice." In another strategy the university has allegedly adopted to force students to pay up, many of those who have not paid are being detained despite attending over 75 percent classes – the minimum criterion. They can submit their files and records only on the platform to which their access has been blocked, Rajput alleged.
A leading private university in Mumbai has reportedly emailed all students asking them to submit Rs 2.74 lakh each for the next academic year of the BBA programme, between May 16 and June 6, failing which, they will be fined Rs 100 for each day of delay. Gaurav Bhatia, a student of the programme, said, "In such a short span of time when the lockdown has been extended up to May 31, how are we expected to pay the fee?"
Careers360 has also received emails from students from other parts of the country, including a Jaipur-based private university, a private engineering college in Faridabad, and a Kolkata-based engineering and management institute alleging that these institutes have demanded fees during the nationwide lockdown. Careers360 sent detailed questions to each of them for their comments but is yet to receive a response. If they do respond, the copy will be updated with their comments.
University demanding exam fee
In some cases, the private colleges affiliated to public universities are insisting on examination fees. A student of a Jaipur based enginerring institute told Careers360 said that their head of department messaged them saying that the examination forms of only those students who have paid the examination fee will be filled and submitted to the university.
A senior official of the institute, however countered saying: "We are affiliated to Rajasthan Technical University and abide by all the rules and regulations of the university. We have neither demanded nor charged a single penny from our students against the semester fee. However, university has instructed us to charge the examination fee from students as this goes directly to university and not to college. As a matter of fact, students who failed to pay, the college paid to university on their behalf."
The AICTE in its first appeal made on April 15 instructing institutions not to hike fee said, "it is clarified that colleges/institutions should not insist on payment of fee till the time lockdown is lifted and normalcy is restored". Later, after receiving complaints related to stand-alone institutions raising fee, it asked them to not raise the fee for the academic year 2020-21.
Hostel and mess fee
Some institutions are already charging students hostel and mess fees for the next academic year.
Sneha Raj said her college, a private medical college in Chennai, is demanding hostel and mess fee from the next academic years from its MBBS students during lockdown.
"We are ready to comply," she said, "but want an extension on the dates until the economy is back to normalcy. Or a discount at the least, since Zoom online classes aren't an equivalent to classroom classes. As we are medical students we have to pay a whopping amount as tuition fee and during times of the [coronavirus outbreak], we are not receiving hands-on education or any physical resources from our colleges."
AICTE and fees
The AICTE in all the three letters appealed to institutions to not force students to pay. Higher education secretary Amit Khare, on April 29, also appealed to chief ministers saying, "Along with an unprecedented human toll, COVID-19 has triggered a deep economic crisis impacting all strata of society. Therefore, to guard the best interests of students, I request you to send an appeal to all technical institutions including private technical institutions in your state/UT to avoid any hike in admission fee or other fees during the academic sessions 2020-21".
Anil Sahasrabudhe, chairman, AICTE, told Careers360 that the council receives hundreds of complaints from students every day and has also warned students in this regard. He said: "We have repeatedly asked students if their college is forcing them to pay fees, they should send an email to the college administration and mark that email to the AICTE grievance cell. We will take strict action against such institutions. In the past also we have taken action against institutions."
Note: Names of all students have been changed to protect their identity.
---
Follow us for the latest education news on colleges and universities, admission, courses, exams, schools, research, NEP and education policies and more..
To get in touch, write to us at news@careers360.com.