CLAT 2021 exam: Last month exam preparation tips, important topics
CLAT 2021 exam: Last month exam preparation tips, important topics
The pen-and-paper exam will be conducted on July 23; check out here tips to make the most of remaining time and score well to get into that dream NLU.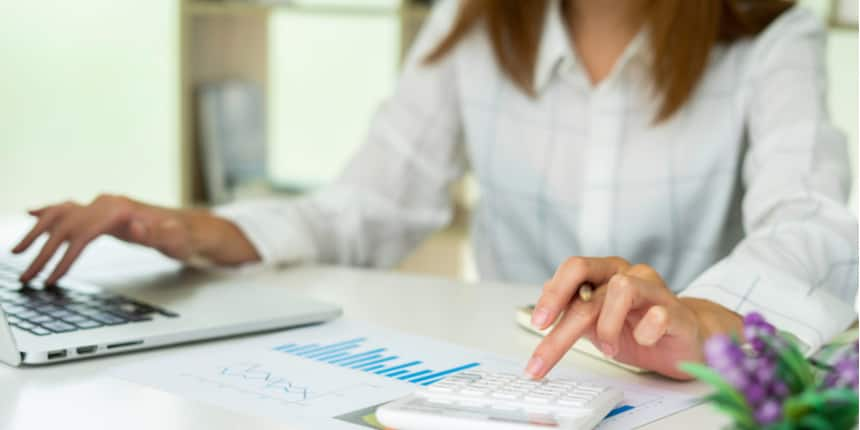 NEW DELHI: The consortium of NLUs will conduct the CLAT 2021 exam in pen-and-paper mode on July 23 (2 pm to 4 pm). So, there is less than a month left for the exam. Now how you prepare for CLAT 2021 in this remaining time will have a large bearing on your final score. But given the road to the exam has been a long one, once interlaced with constant delays and uncertainty and the accompanying stress, it is easy to lose one's way in these last few weeks.
Recommended: Know your admission chances in NLUs based on your CLAT Rank. Try Now. | Recommended: Top Law Schools In India-Free Ebook. Download Now.
Here we bring you CLAT 2021 preparation strategy to help you adopt the best tips and ace the exam.
Last month CLAT exam preparation tips
Take a fresh look at the CLAT 2021 syllabus and exam pattern: It is never too late to stay updated with the CLAT 2021 exam pattern and syllabus. If there are some missing links, get those addressed. For example, if there are some topics that missed your radar but are important for CLAT 2021, see how you can accommodate them in your study plan.

Do quick revisions: At the stage of CLAT exam preparation, the focus should be on revision. If you made a notebook of chapter-wise key points and such, use it instead of going through huge blocks of texts given in the books. It will be a time saver.

Solve sample papers: Try to solve as many CLAT sample papers as you can, so that you can hone your problem-solving skills and also learn the tricks of time management. If there are areas that you find you are weak, look at how they can be strengthened.

Take mock tests: The consortium will open the official CLAT 2021 mock test a few weeks before the exam at ionsortiumofnlus.ac.in. The mock test will allow candidates to get a first-hand experience of the exam ambiance, how to navigate, the structure and layout of the CLAT question paper, and more.

Don't pick up new topics: While in a bid to plug gaps, you may read up a few pointers, it is better to stay away from completely new topics. It is because it will quickly eat into the remaining time. Rather focus your attention on topics you have already covered and see how you can maximize your scoring options there.

Check out CLAT important topics: Make a list of the important topics and make sure you master them.

Stay healthy and motivated: In all the rush reated to exam preparation, don't overlook your health. If you are healthy, both physically and mentally, you will be more able to tide over difficult situations and think quicker and better. To stay in top health, eat and drink healthy, and sleep the full quota of hours.
Subject-wise CLAT 2021 important topics
| | |
| --- | --- |
| Subject | Topics |
| English | Grammar, Vocabulary, Antonyms and Synonyms, Sentence correction, Adverb & Proverbs, One-word substitution, English comprehension, Adverb & Proverbs |
| Current affairs, including GK | Contemporary events of significance from India and the world, Arts and culture, International affairs, Historical events of continuing significance |
| Quantitative Techniques | Percentage, Algebra, Areas Mensuration, Number Systems, Time Speed and Distance, Average, Work and Time, Profit Loss, Probability, Statistical estimation, Mensuration, Ratios and proportions |
| Legal Reasoning | History of Indian constitution; Important acts and amendments; Important laws like IPC, CrPC, law of torts, etc; Prepositions and facts; Important events related to legal and constitutional developments; Rights and Duties; Judiciary - Supreme Court and High Court; Parliament - Executive, Legislature, President; Current events related to Indian polity. |
| Logical Reasoning | Analogies, Series, Seating arrangement, Syllogisms, Blood relations, Logical sequences and matching, Calendars and clocks |
CLAT 2021 exam schedule
| | |
| --- | --- |
| Events | Dates |
| Last date to register for CLAT 2021 (Application Closed) | June 15, 2021 |
| Last date to pay the application fee | June 17, 2021 |
| Change preferred exam center option (Upcoming) | To be announced |
| Admit card release date | To be notified |
| CLAT 2021 exam date | July 23, 2021 (2pm - 4pm) |
Write to us at news@careers360.com